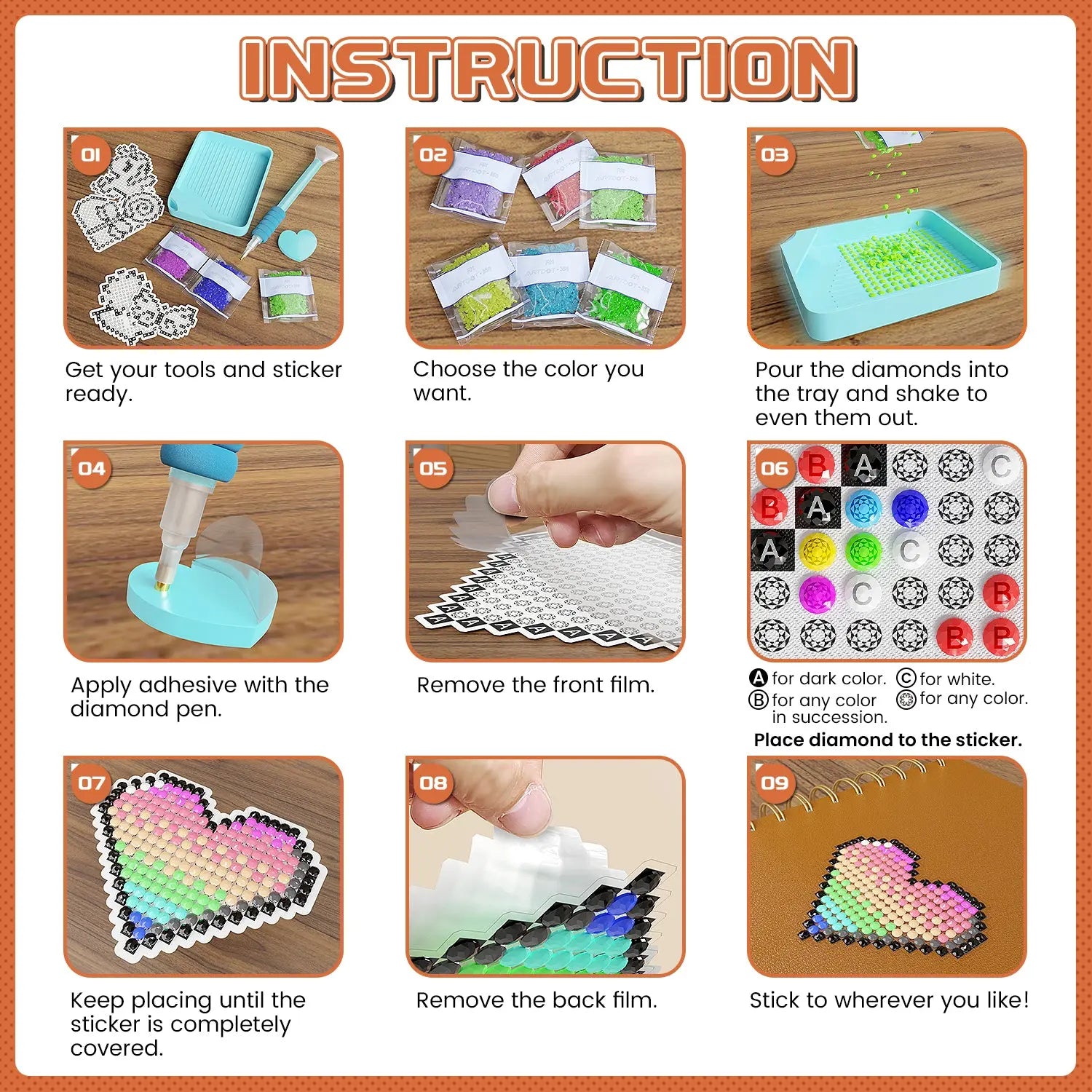 38 Freestyle Diamond Painting Stickers Kits
Small DIY Diamond Painting Sticker Kits: Where Fun Meets Art. Enjoy 38 patterns designed for beginners and kids, allowing you to create colorful and engaging diamond art stickers.
See it in action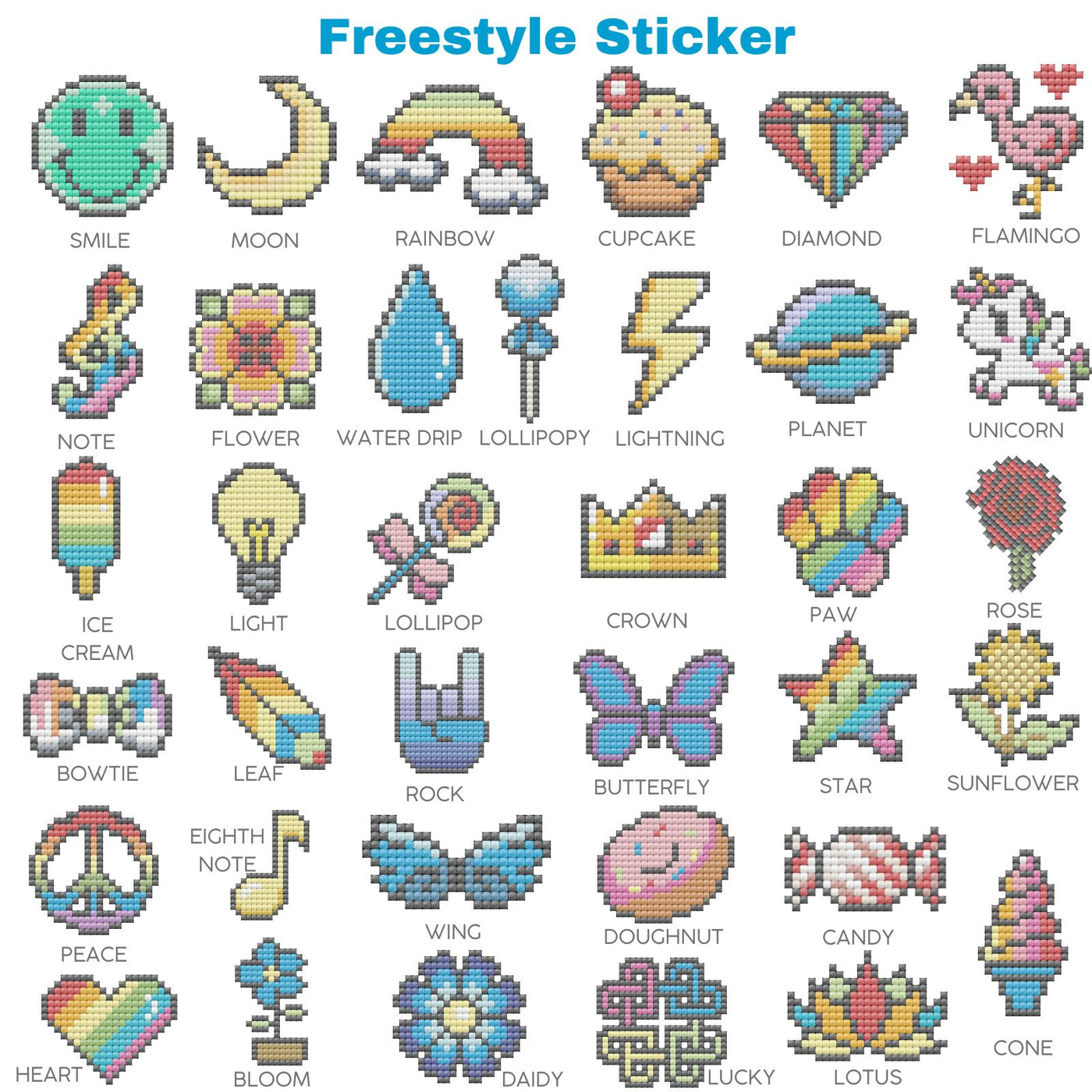 38 Interesting Projects
Unleash your creativity with our Diamond Painting Sticker Set. This kit includes 38 exciting projects, each a mini masterpiece. Transform your phone case, laptop, and more with sparkling, pre-printed designs. Experience the magic of diamond painting on a smaller scale, and let your imagination shine!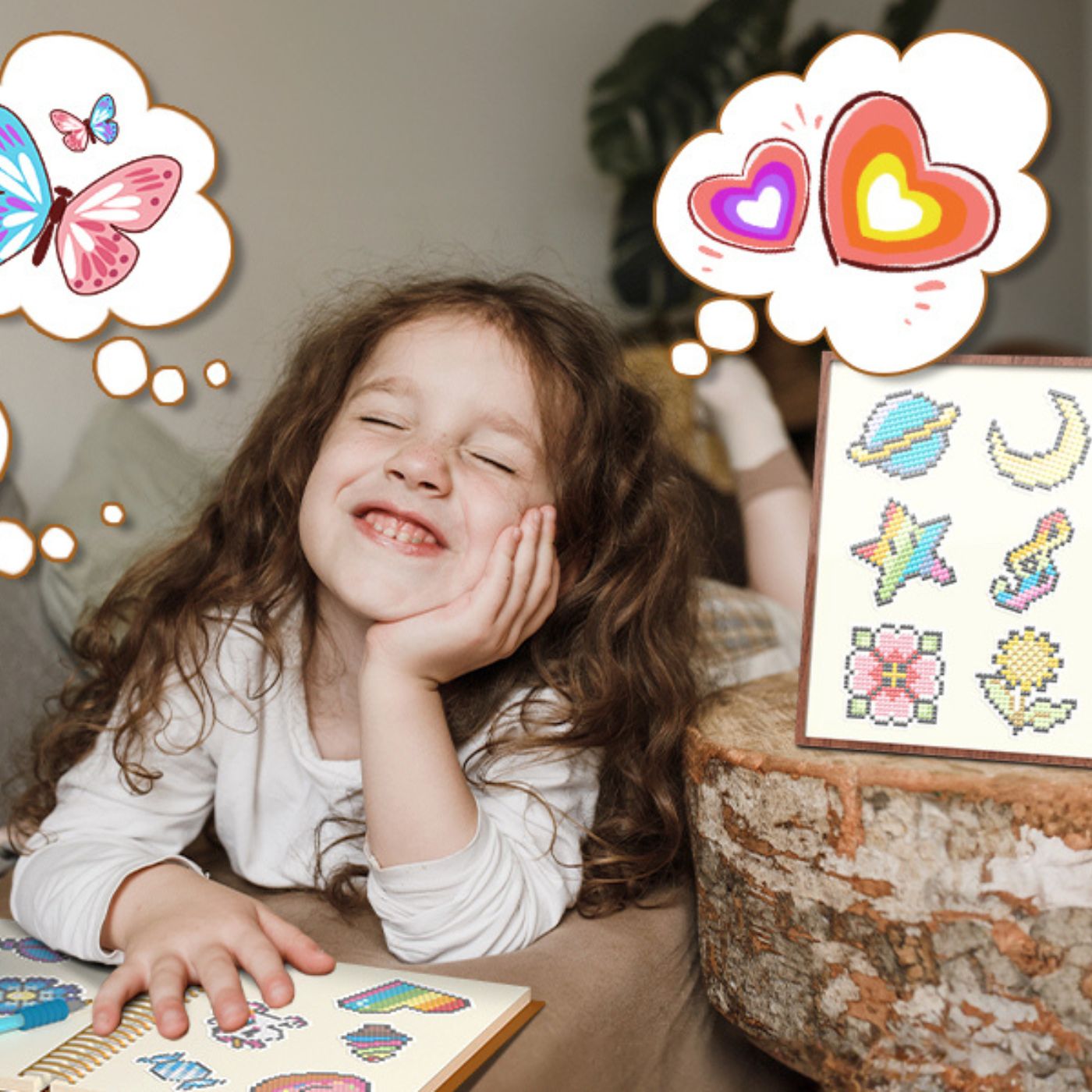 Perfect Gift for Diamond Painting Beginners and Kids
Searching for a thoughtful, engaging gift for the little creators in your life or someone new to the world of diamond painting? Look no further! Each pattern features just a few hundred dots, ensuring an easy and enjoyable start for kids and newcomers to gem art. No more overwhelming canvases – just pure creative fun!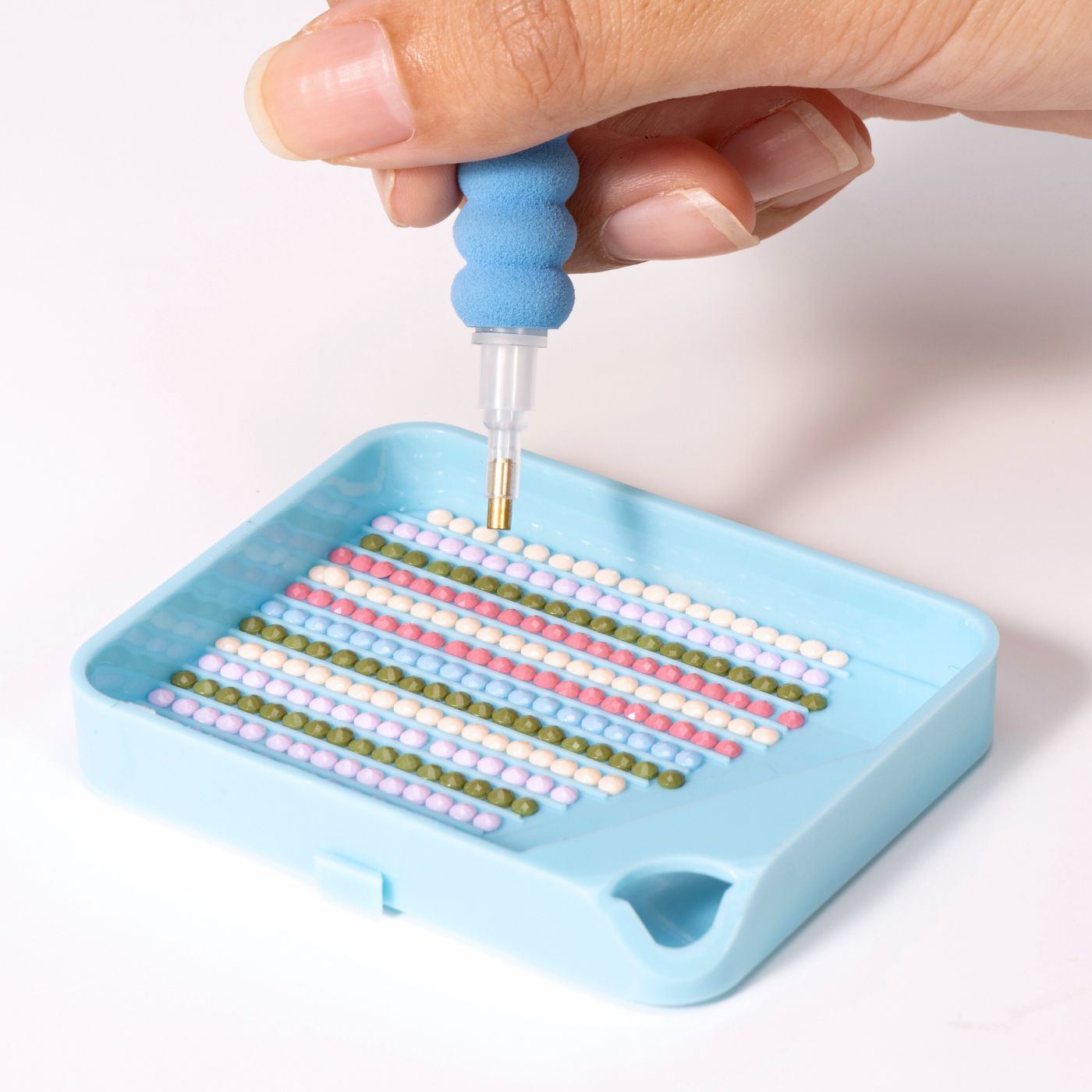 All-in-one kit
With this all-in-one kit, your artistic journey begins effortlessly.

1 X Diamond Pen: Your magic wand for precision and ease, making every diamond placement a breeze.

1 X Tray: A handy companion that keeps your diamonds organized, so you can focus on the fun part – crafting your masterpiece!

1 X Wax: The secret ingredient for picking up diamonds.

48 Diamond Drills Set: A treasure trove of dazzling gems, each one a tiny facet of your creativity. With 48 different colors and shades, your DIY is endless.