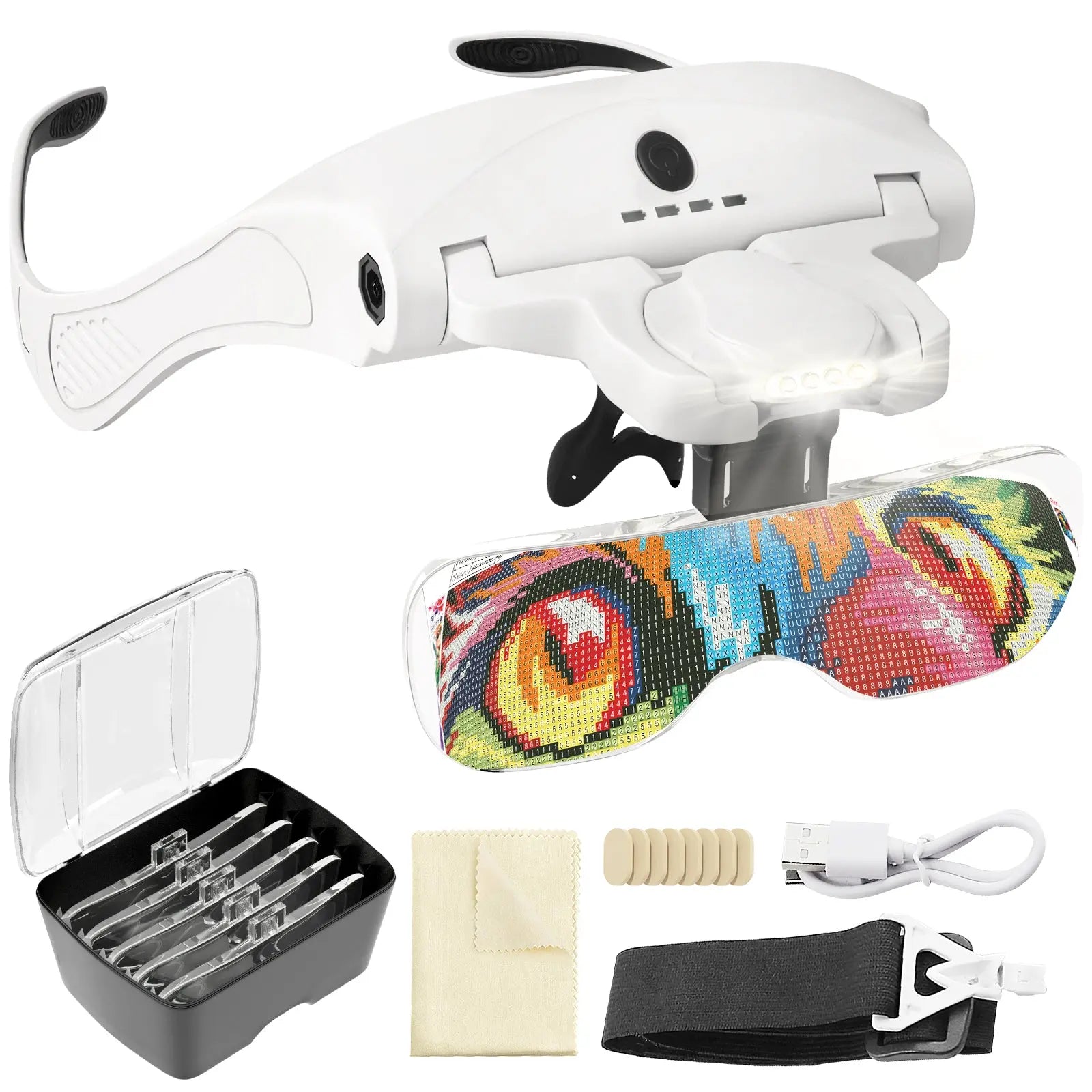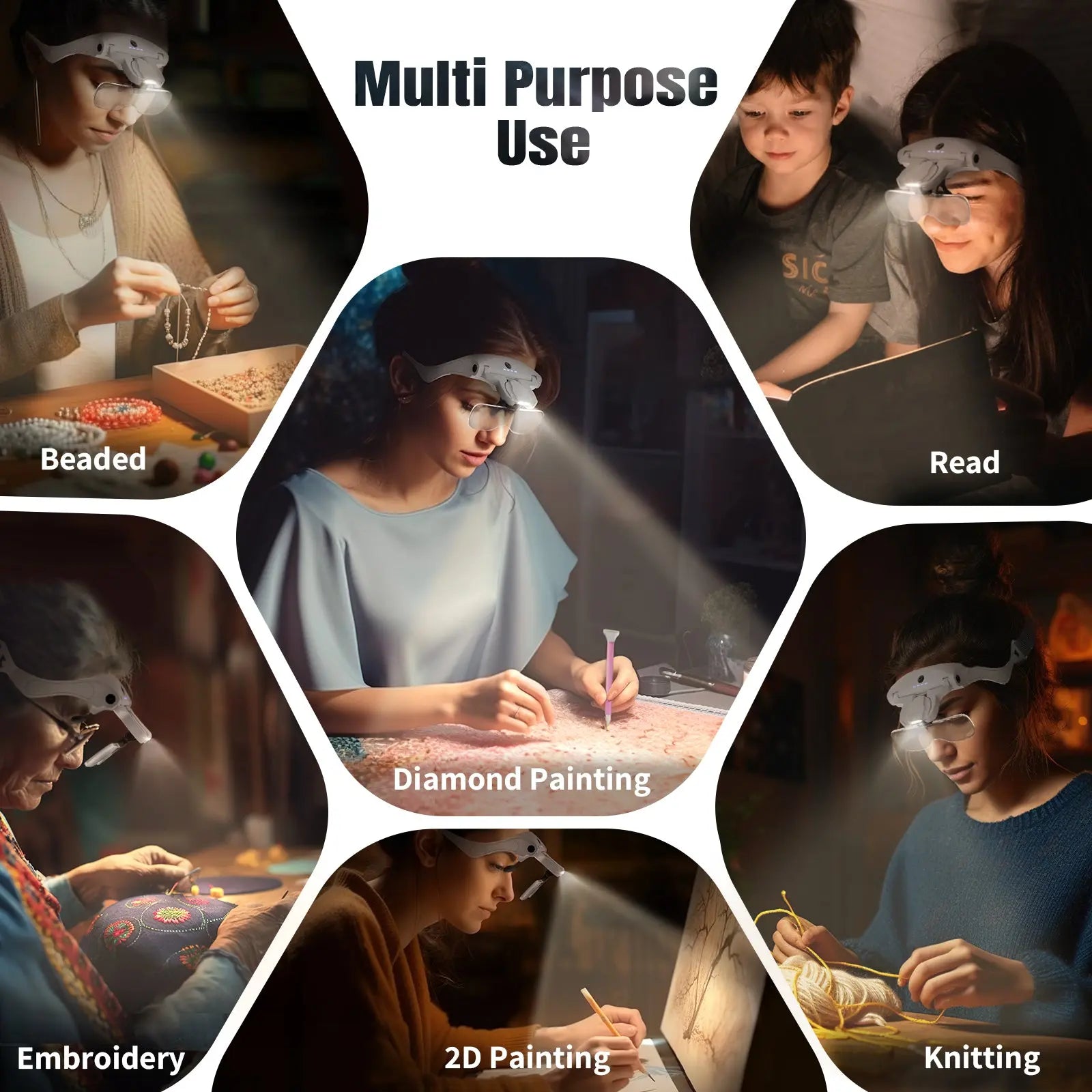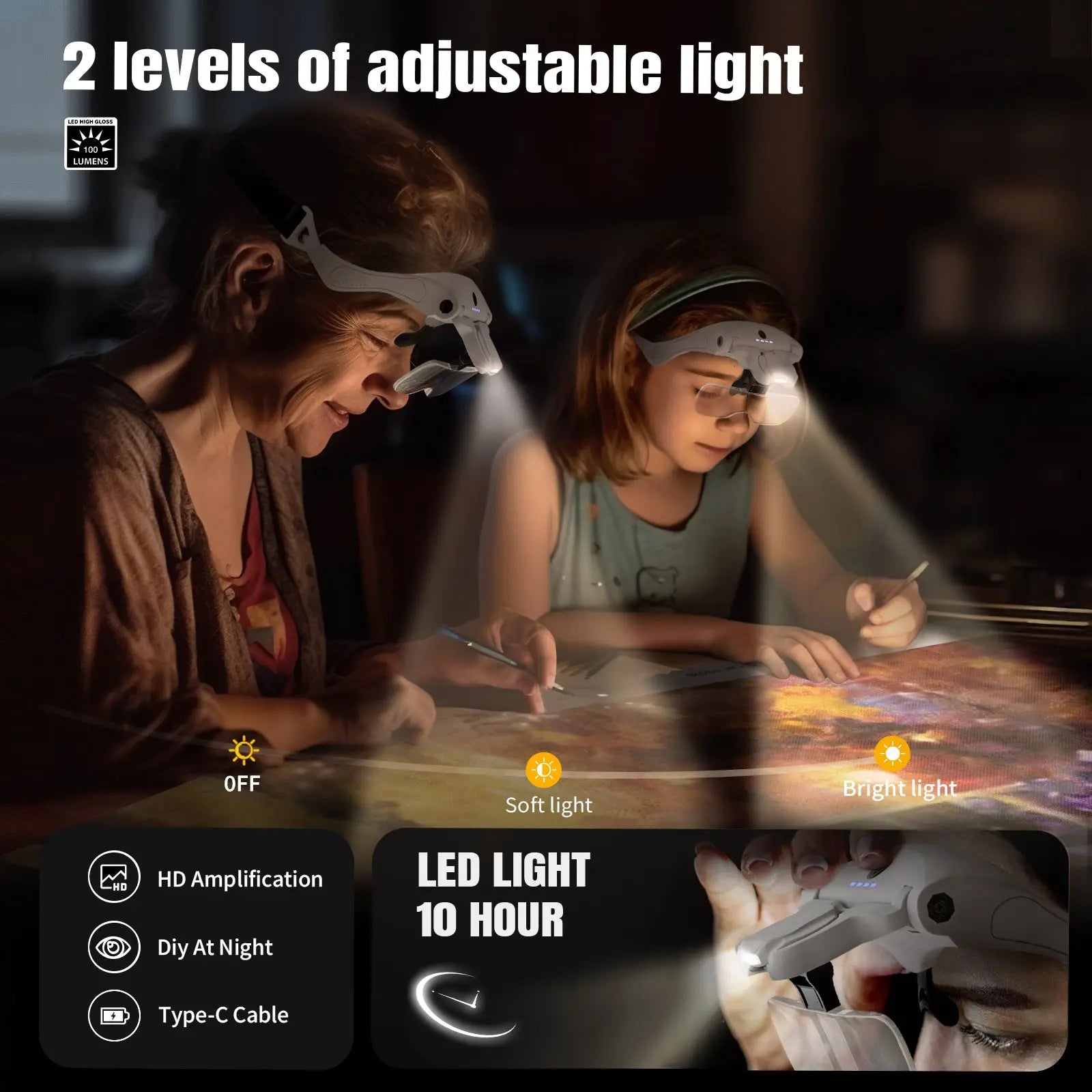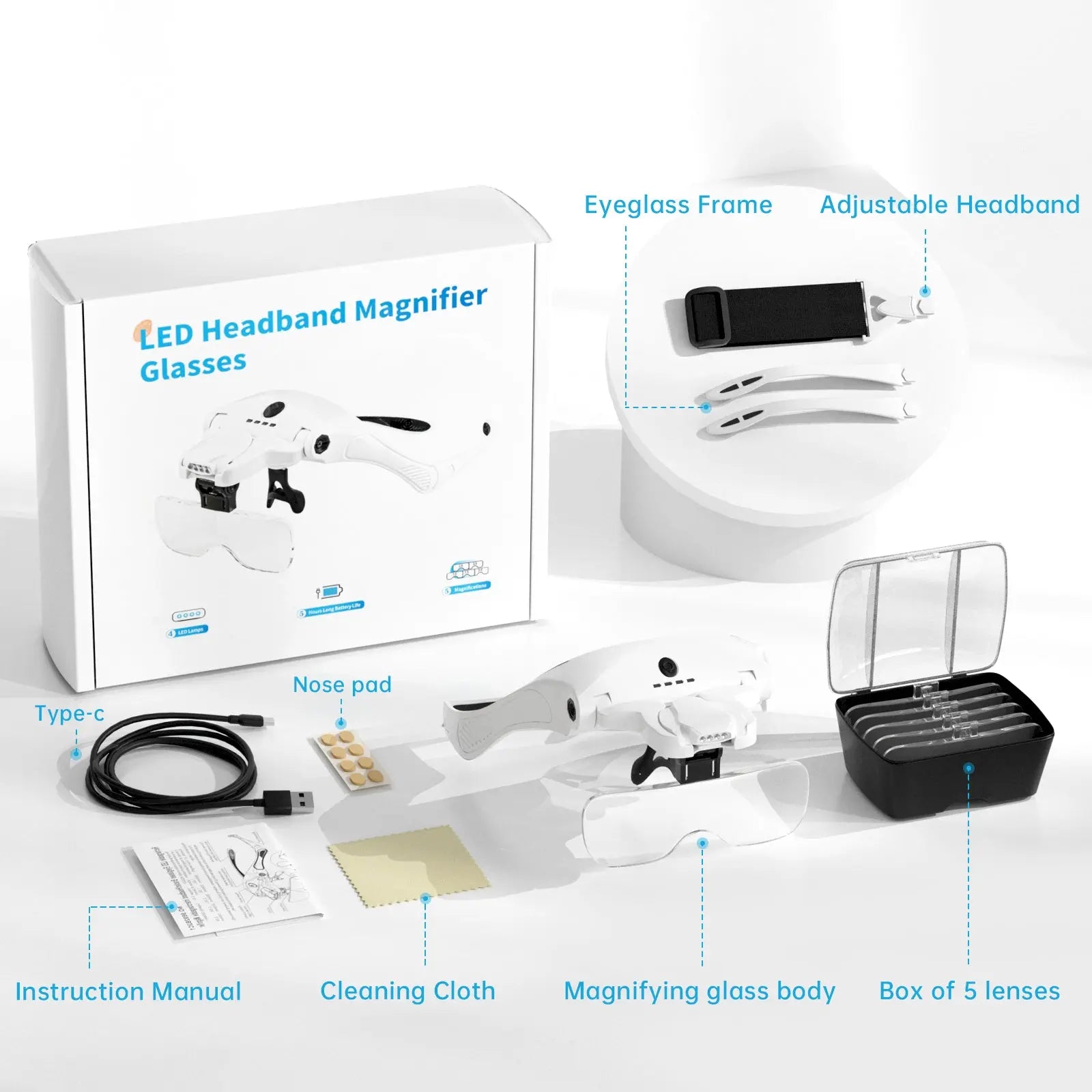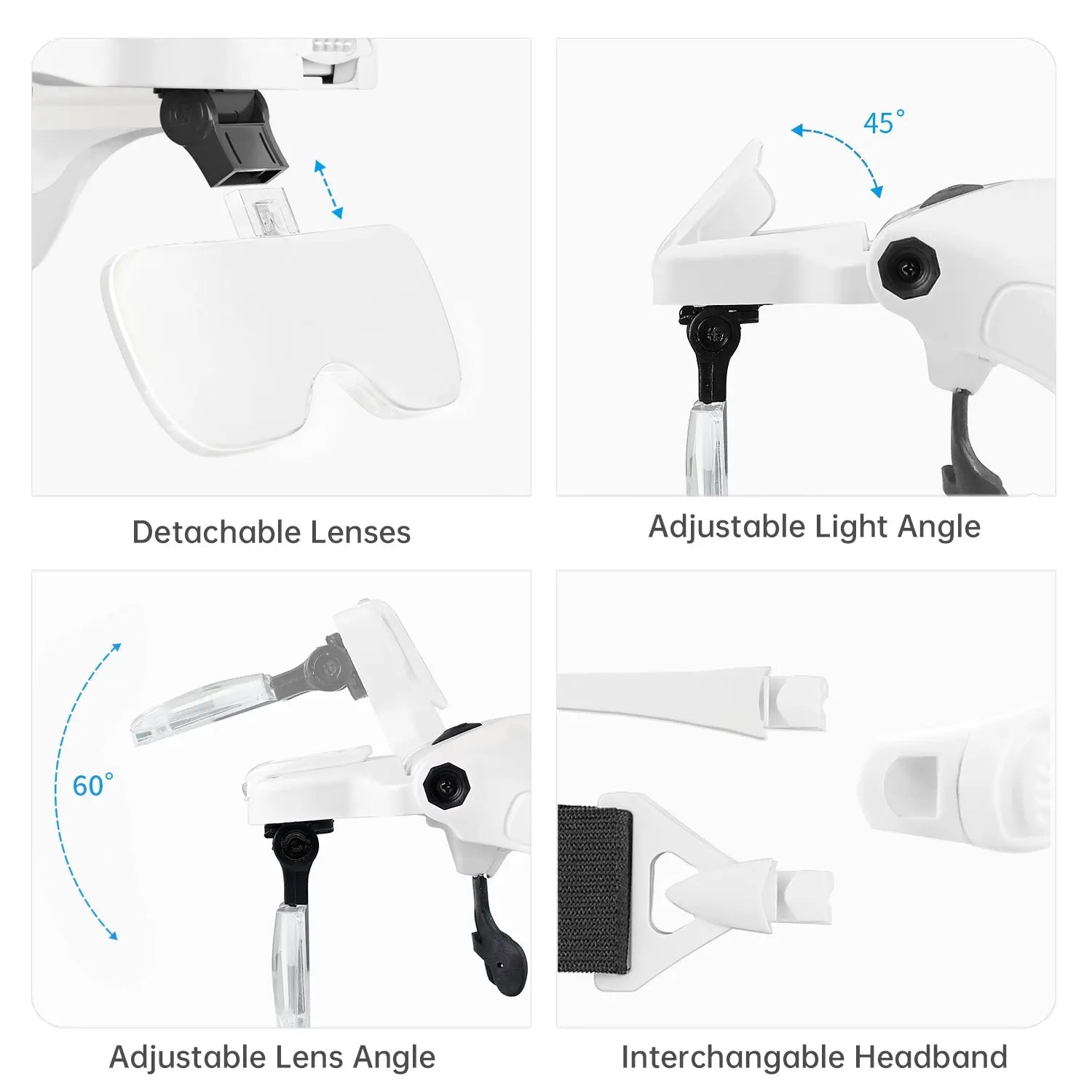 Hands Free Magnifying Glasses For Hobbyists
A Game-Changer for Close-up Work.
See it in action
5 x Detachable Lenses (1X 1.5X 2X 2.5X 3.5X)
1 x Lens Storage Box
1 x Glasses Holder
1 x Detachable Temple
1 x Detachable Headband
1 x Cleaning Cloth
8 x Nose Pads
1 x USB Charging Cable
1 x Instruction Manual
Fabulous Game Changer For Me!
I love it so much. I started a diamond painting and got these to see the numbers. They are comfortable, the fit is excellent, choice of different magnifying strengths of lenses is. and the light on top helps a lot. These have been awesome!
Great investment
This was a great buy for me. They have really helped with close up work and projects.
HANDFREE MAGNIFYING GLASSES
BEST PURCHASE MY HUSBAND AND I HAVE MADE. WE EACH HAVE A PAIR. IT HAS MADE MY EMBRODIERY, ART DOT AND FINE READING SO MUCH EASIER. MY HUSBAND USES HIS FOR READING. LOVE THEM SO MUCH