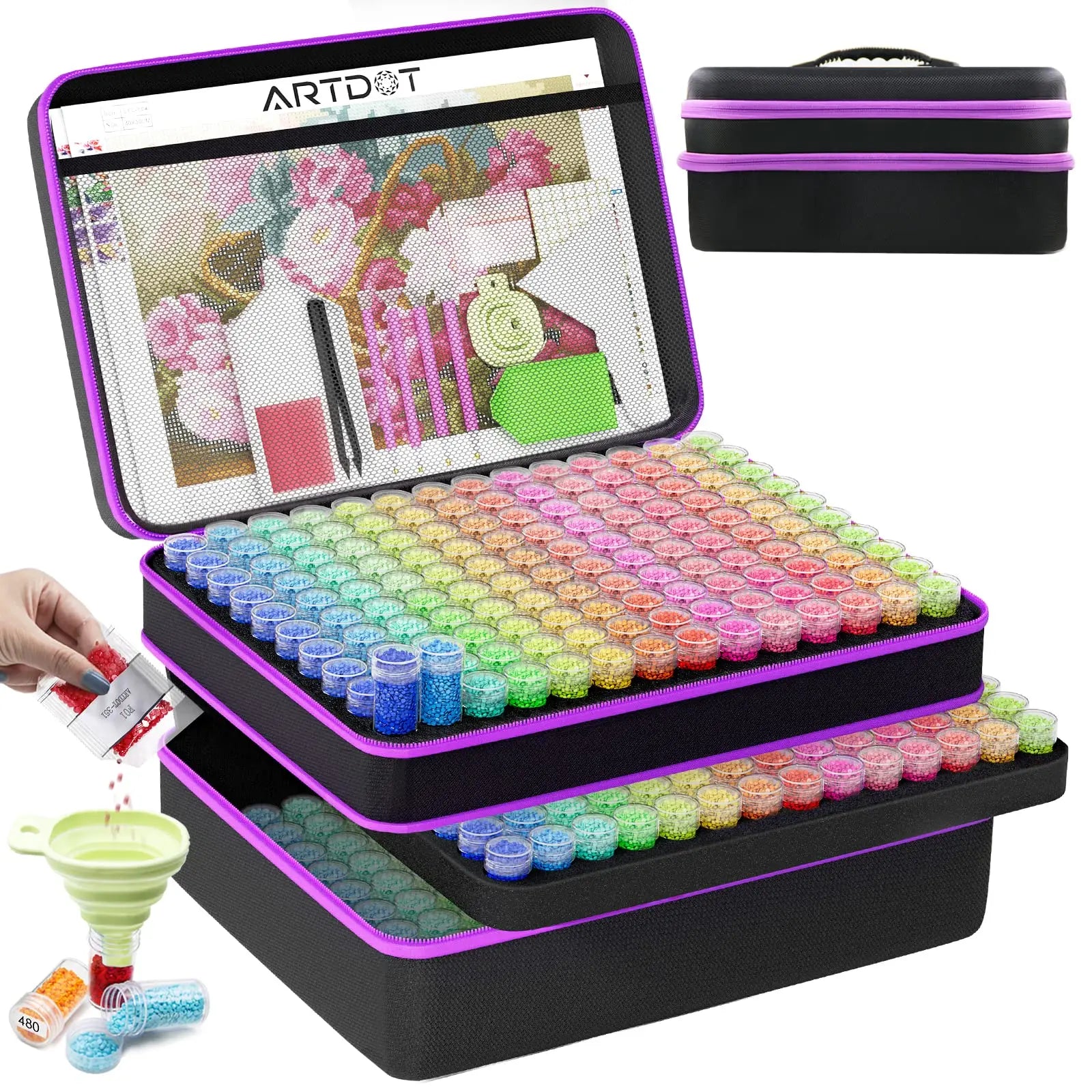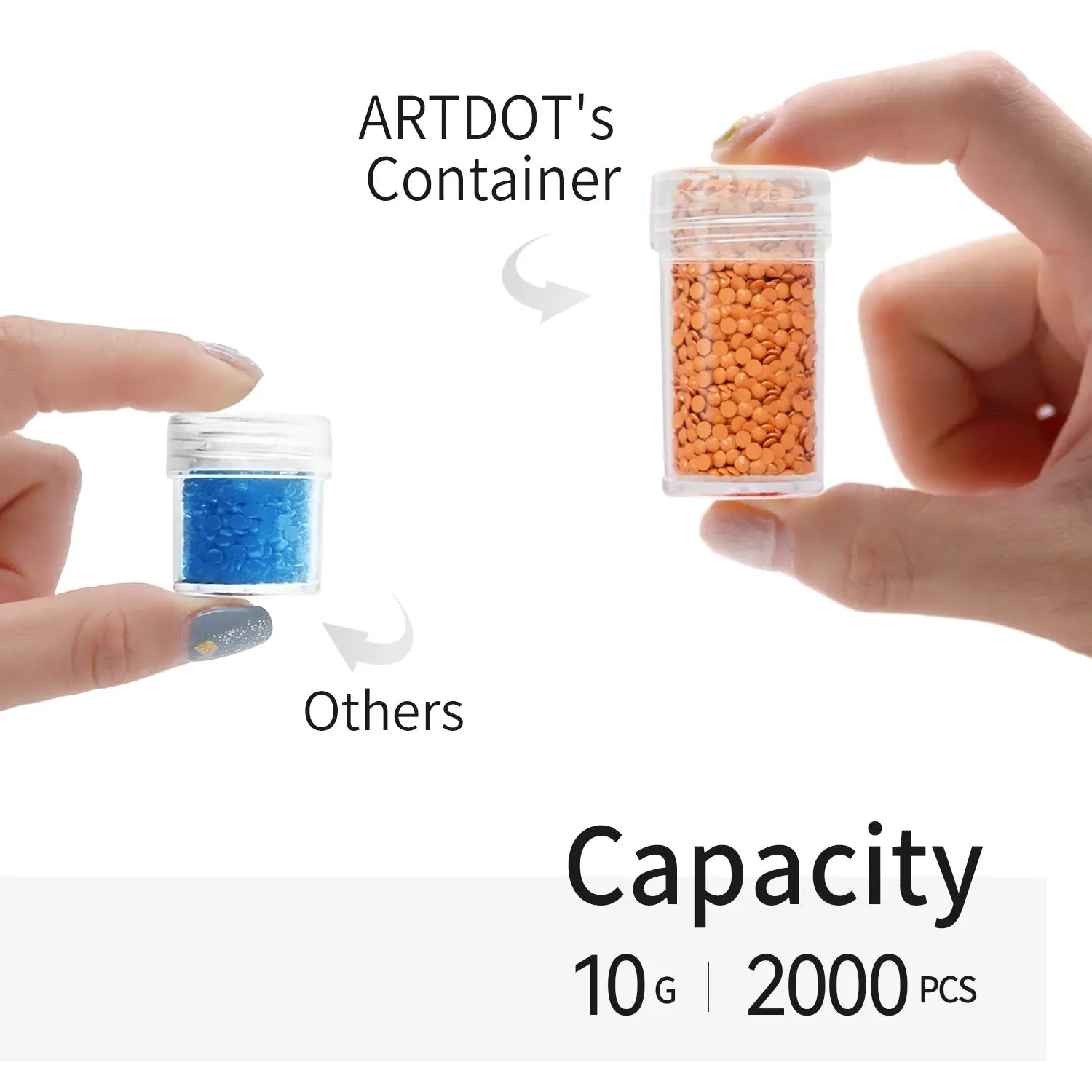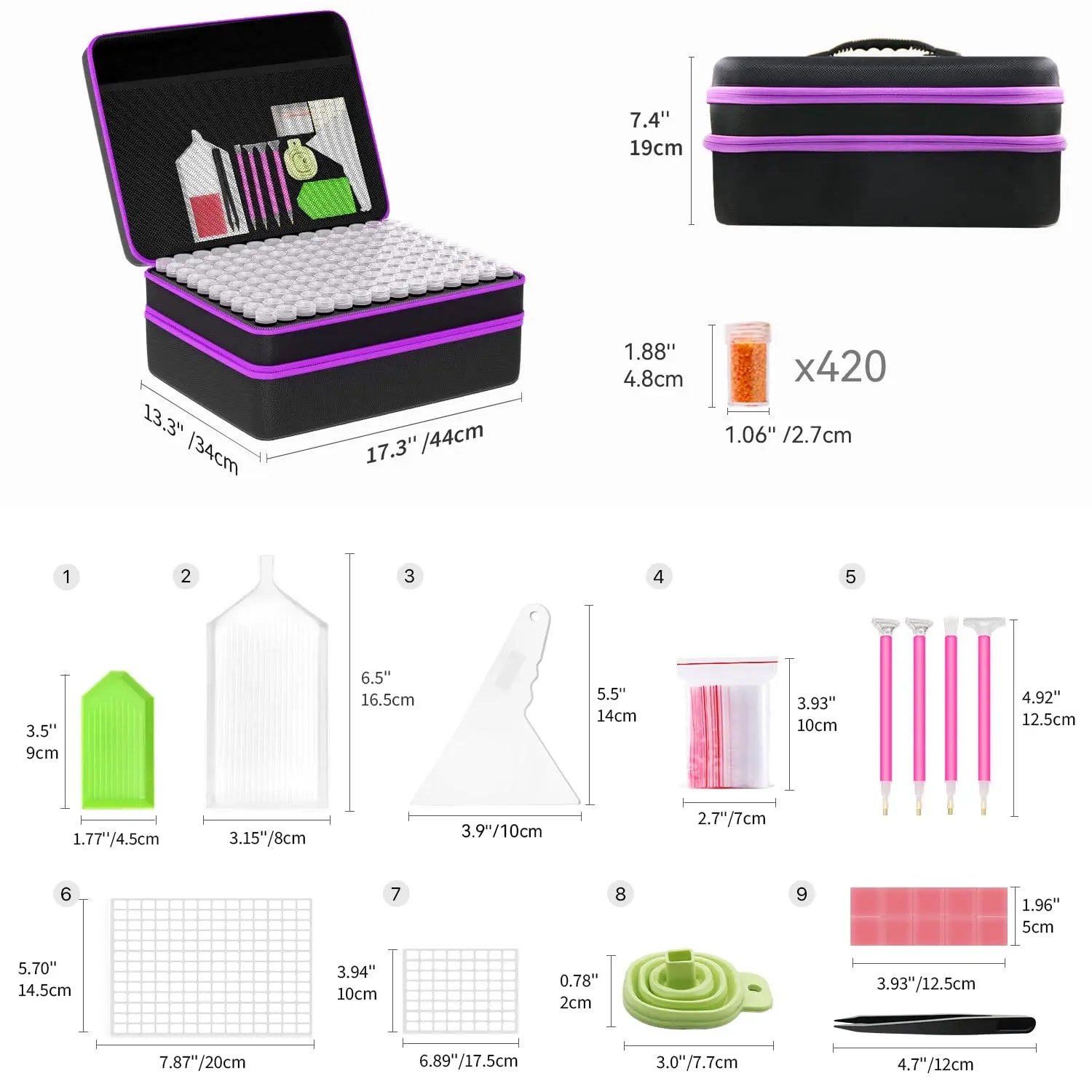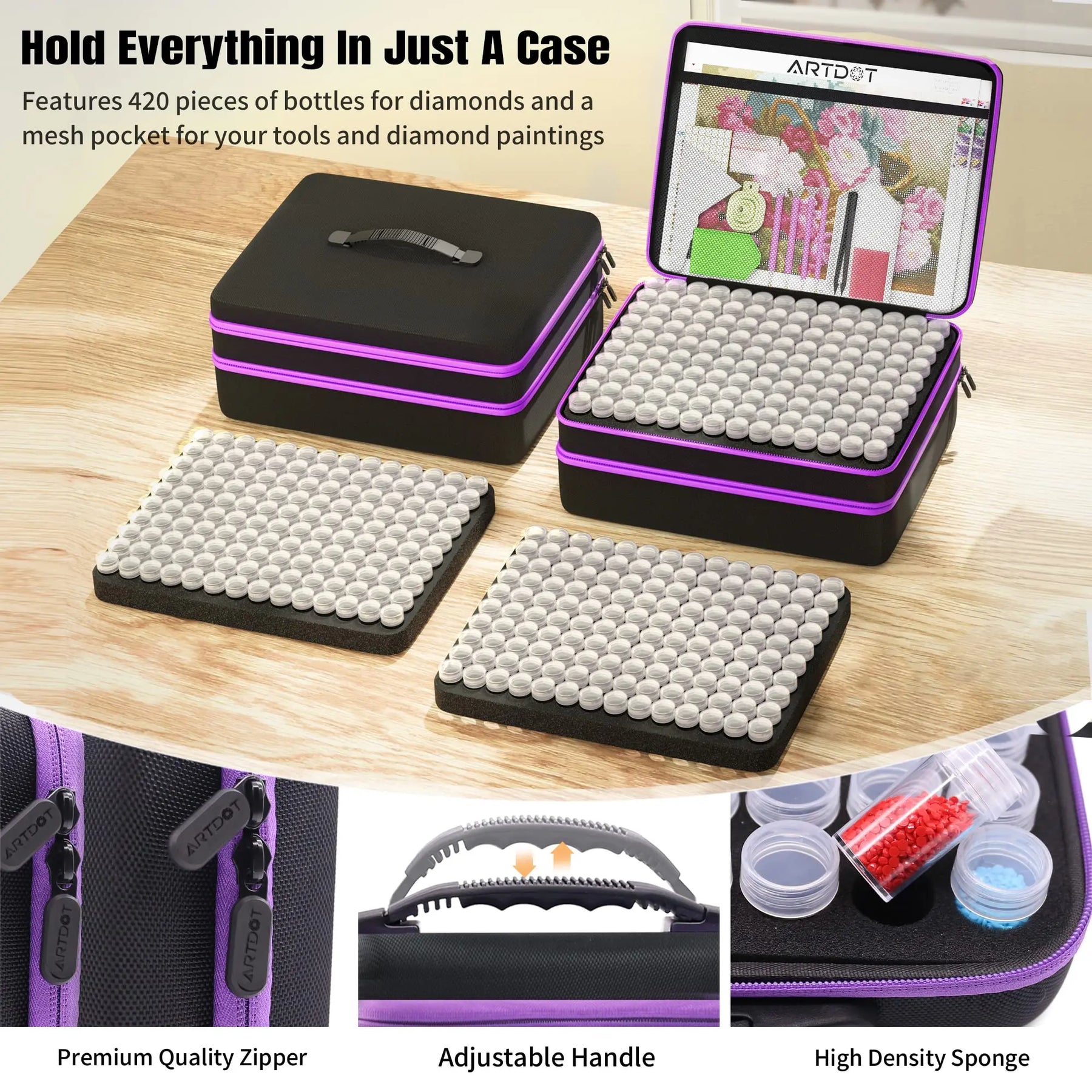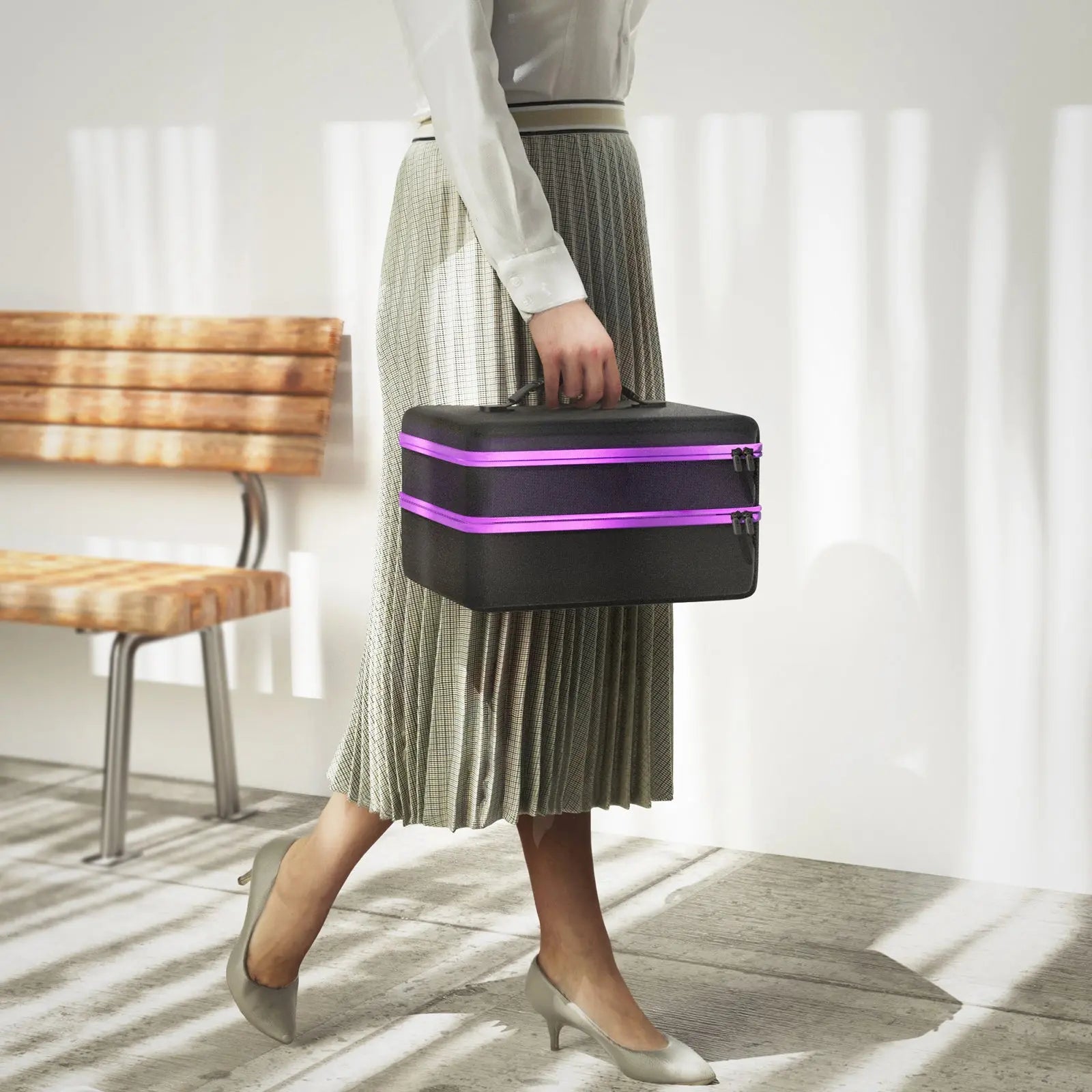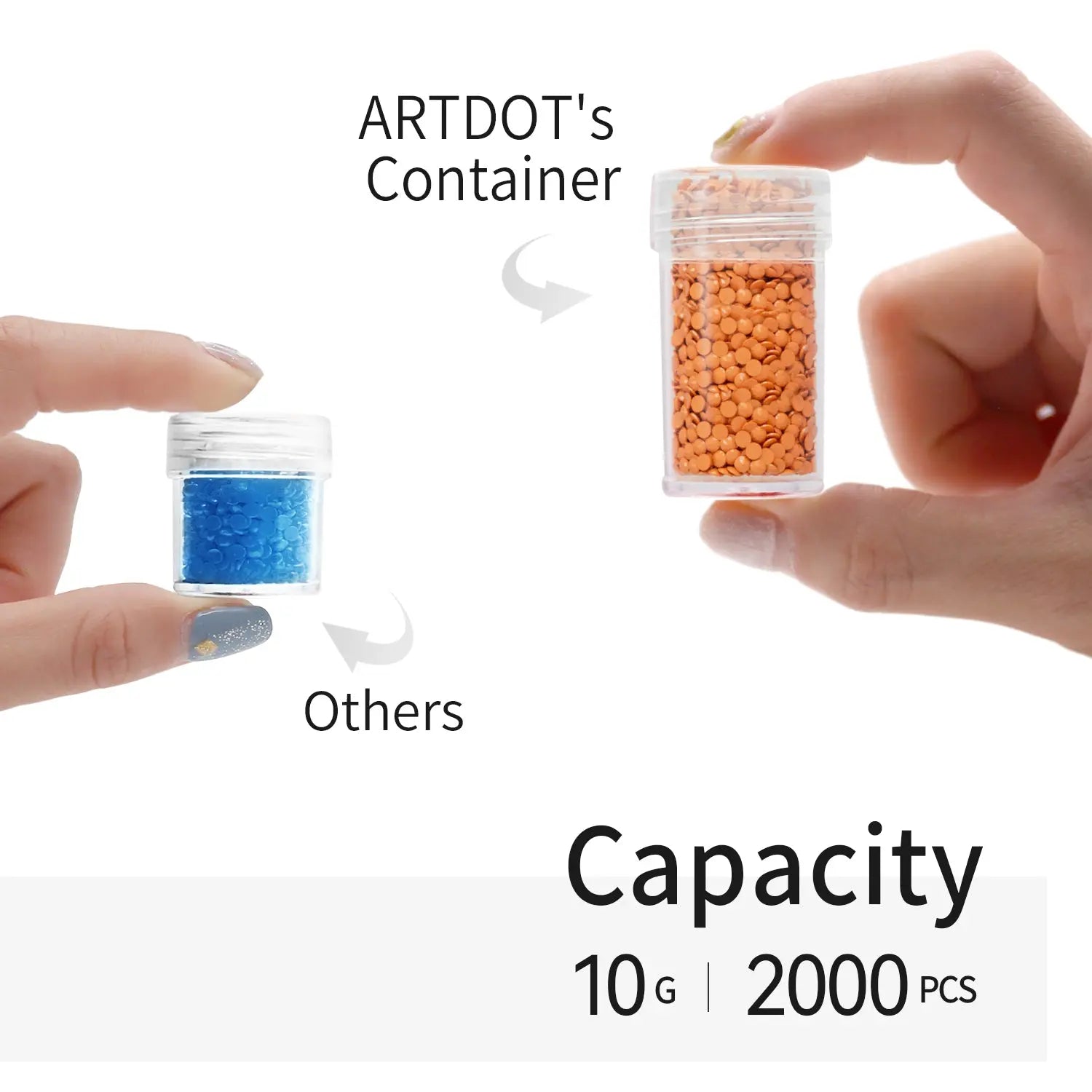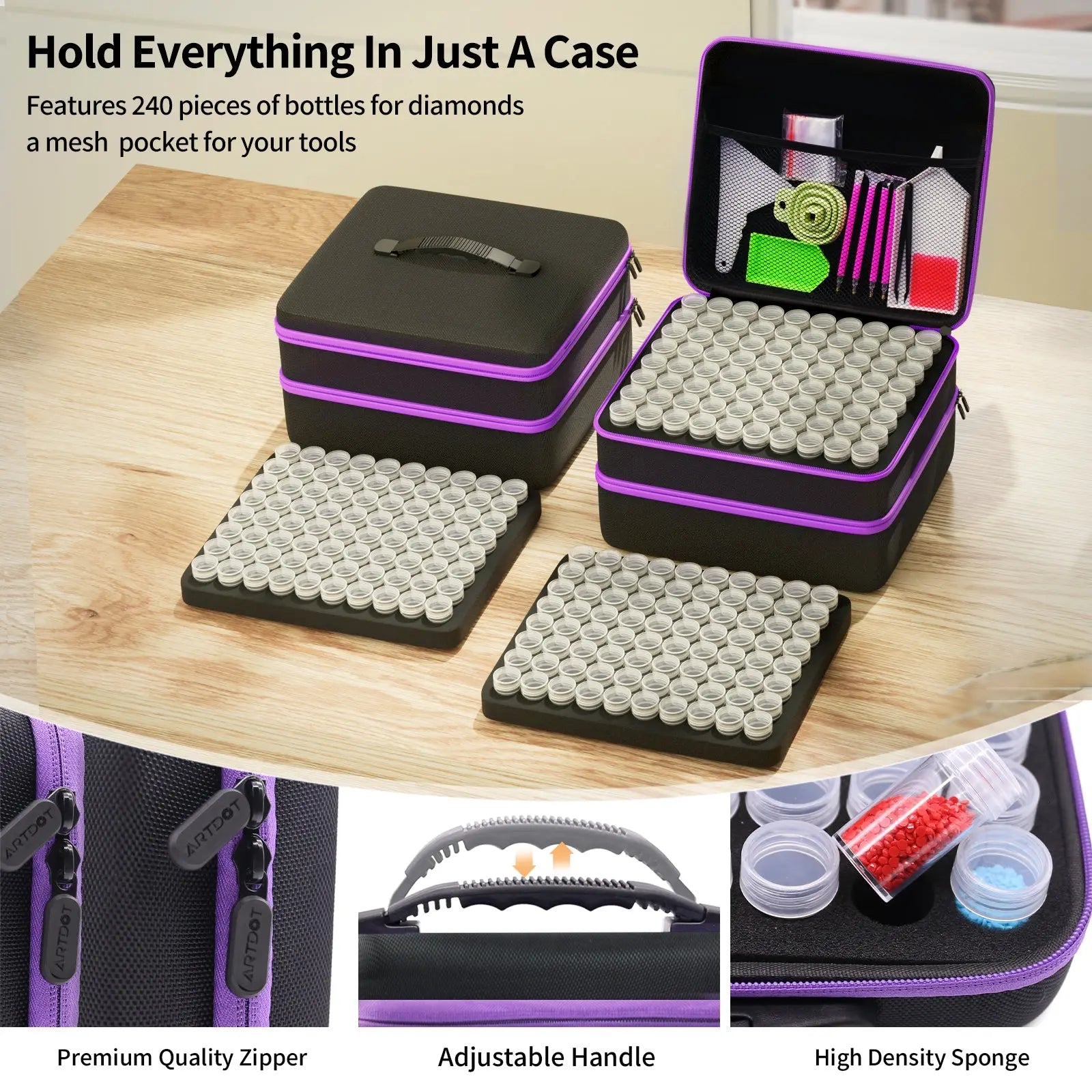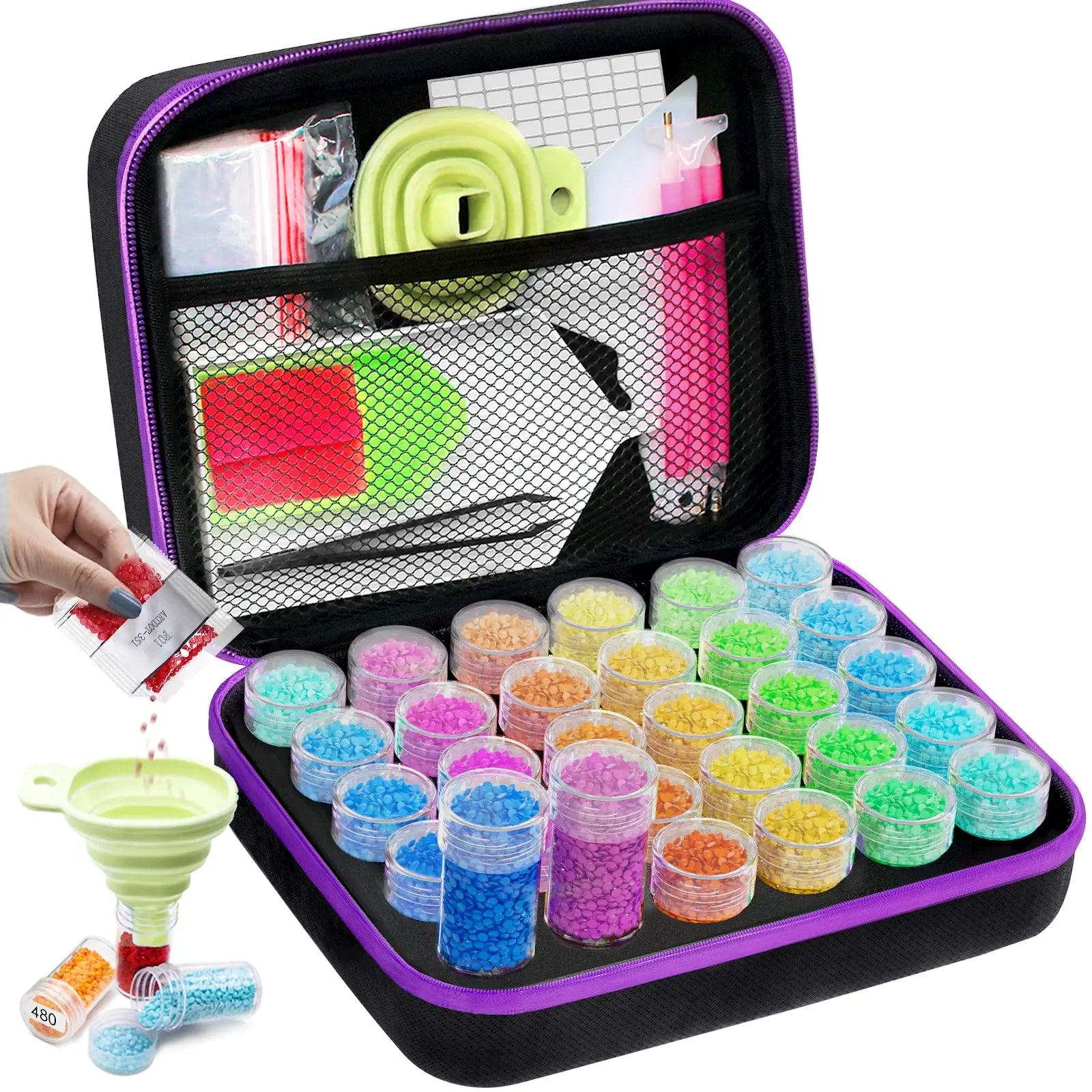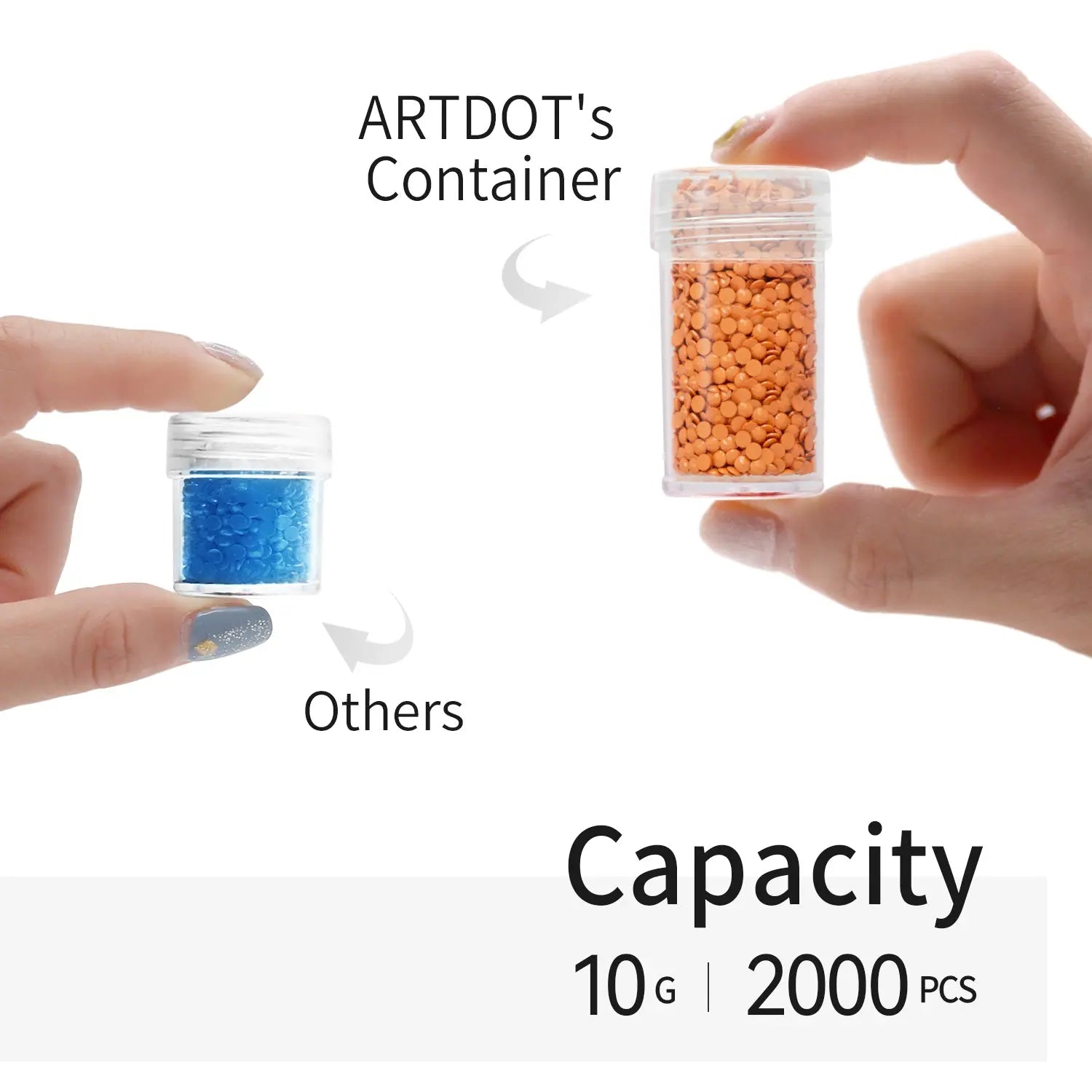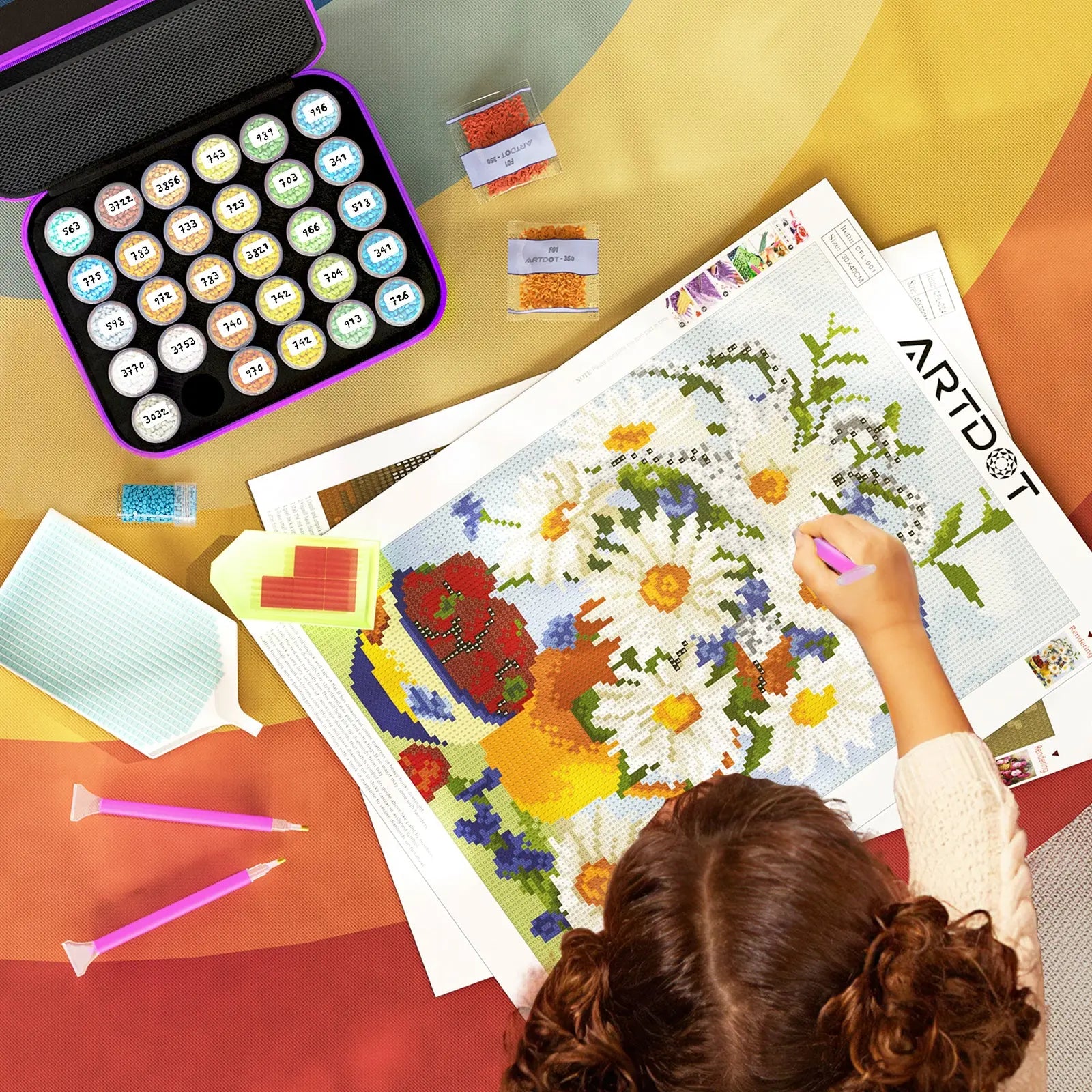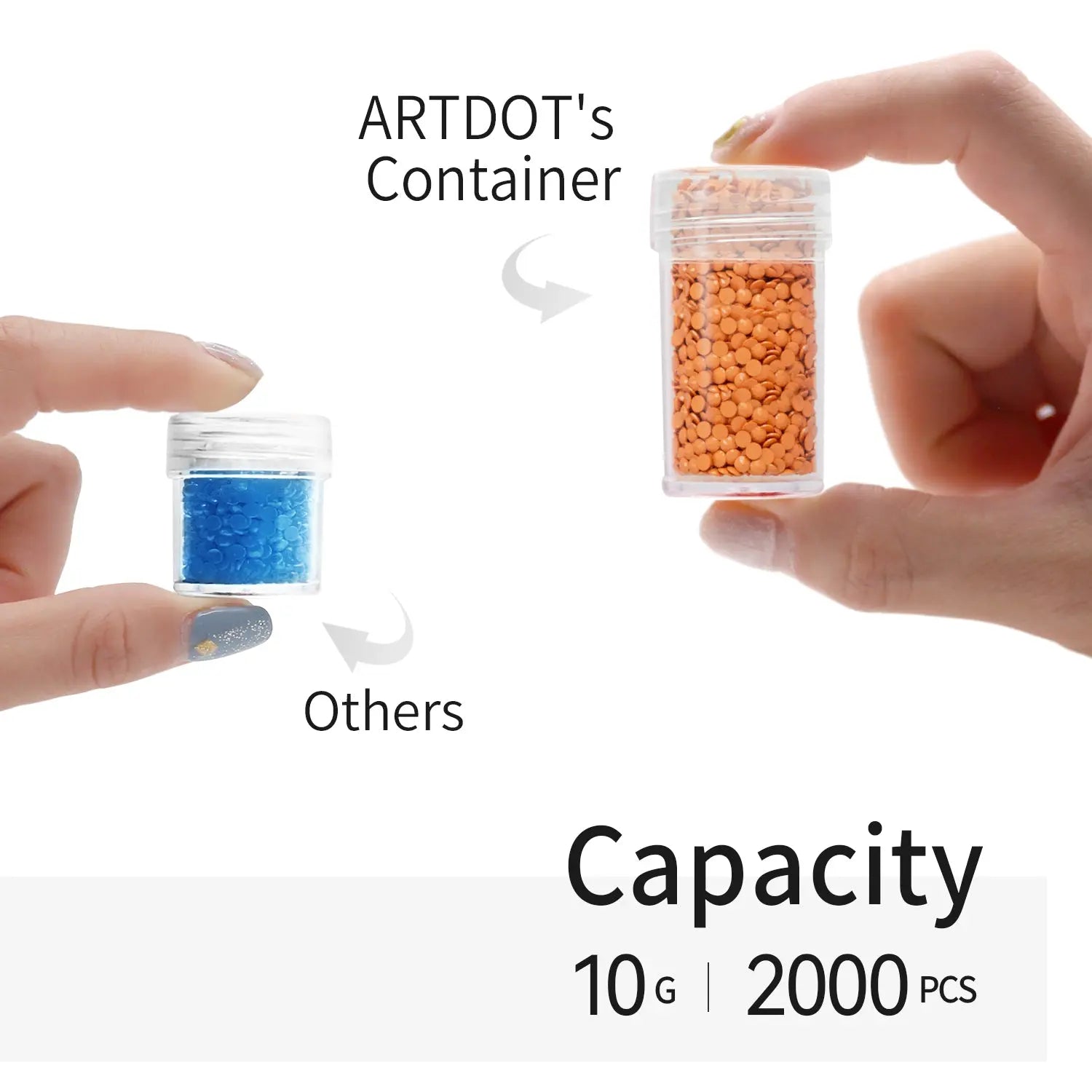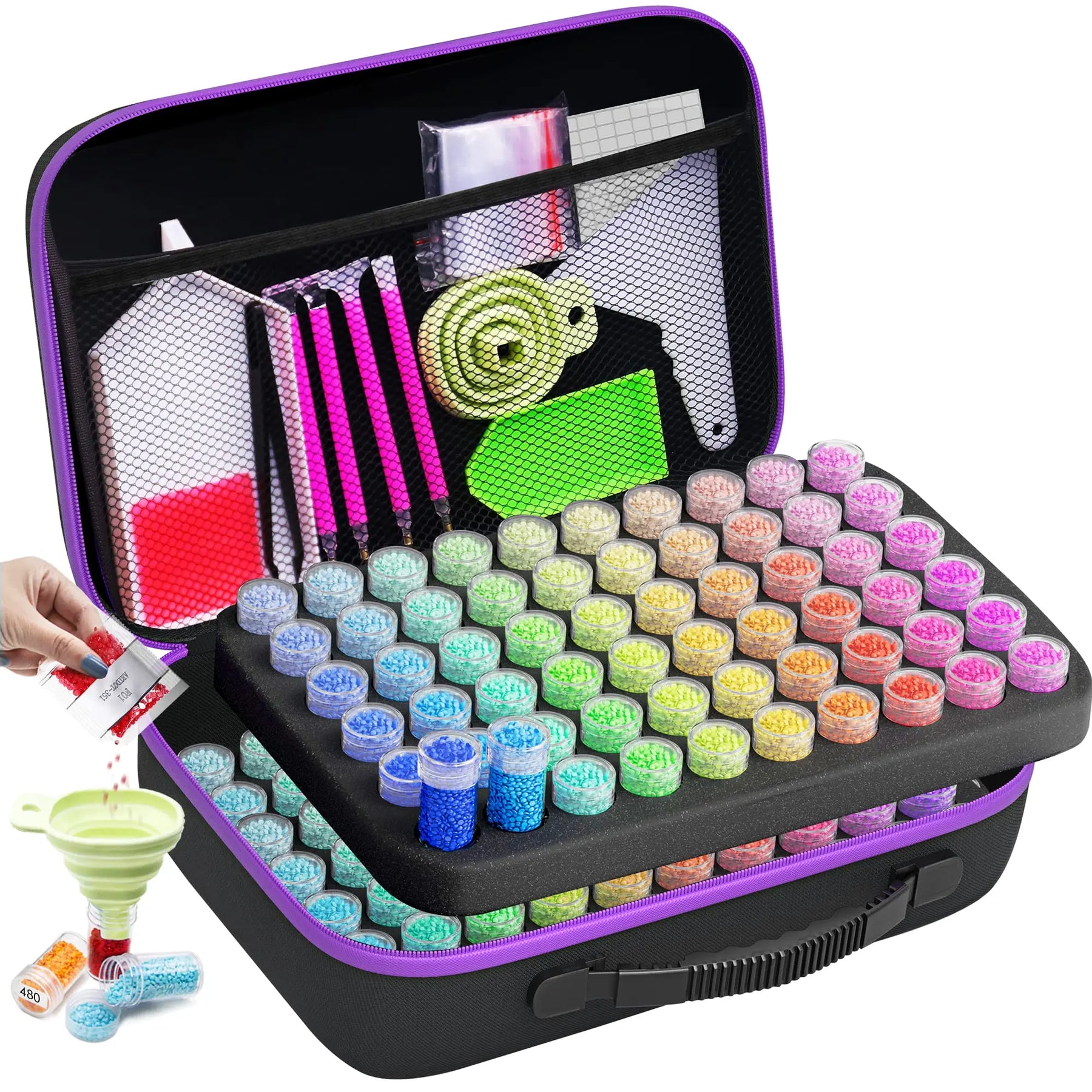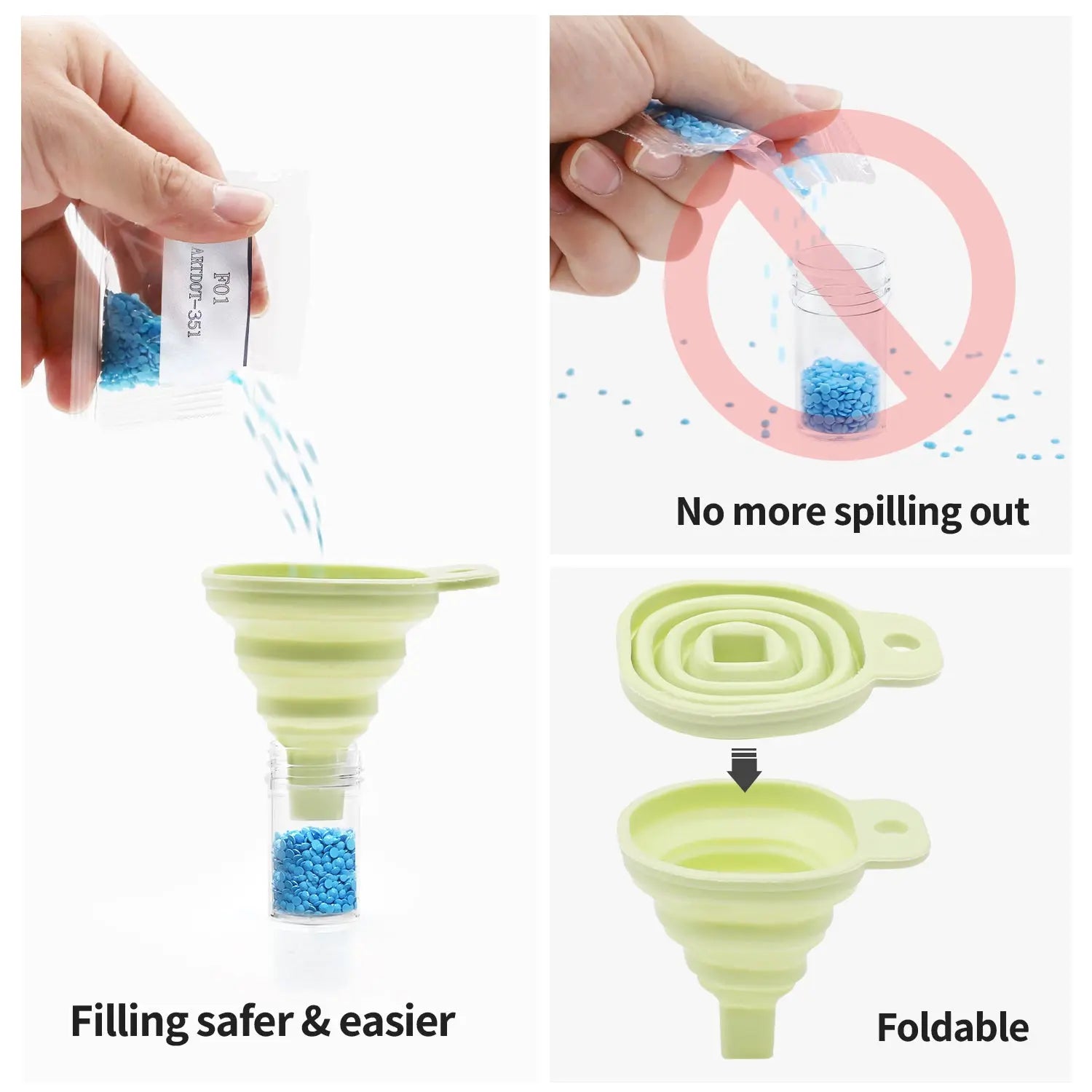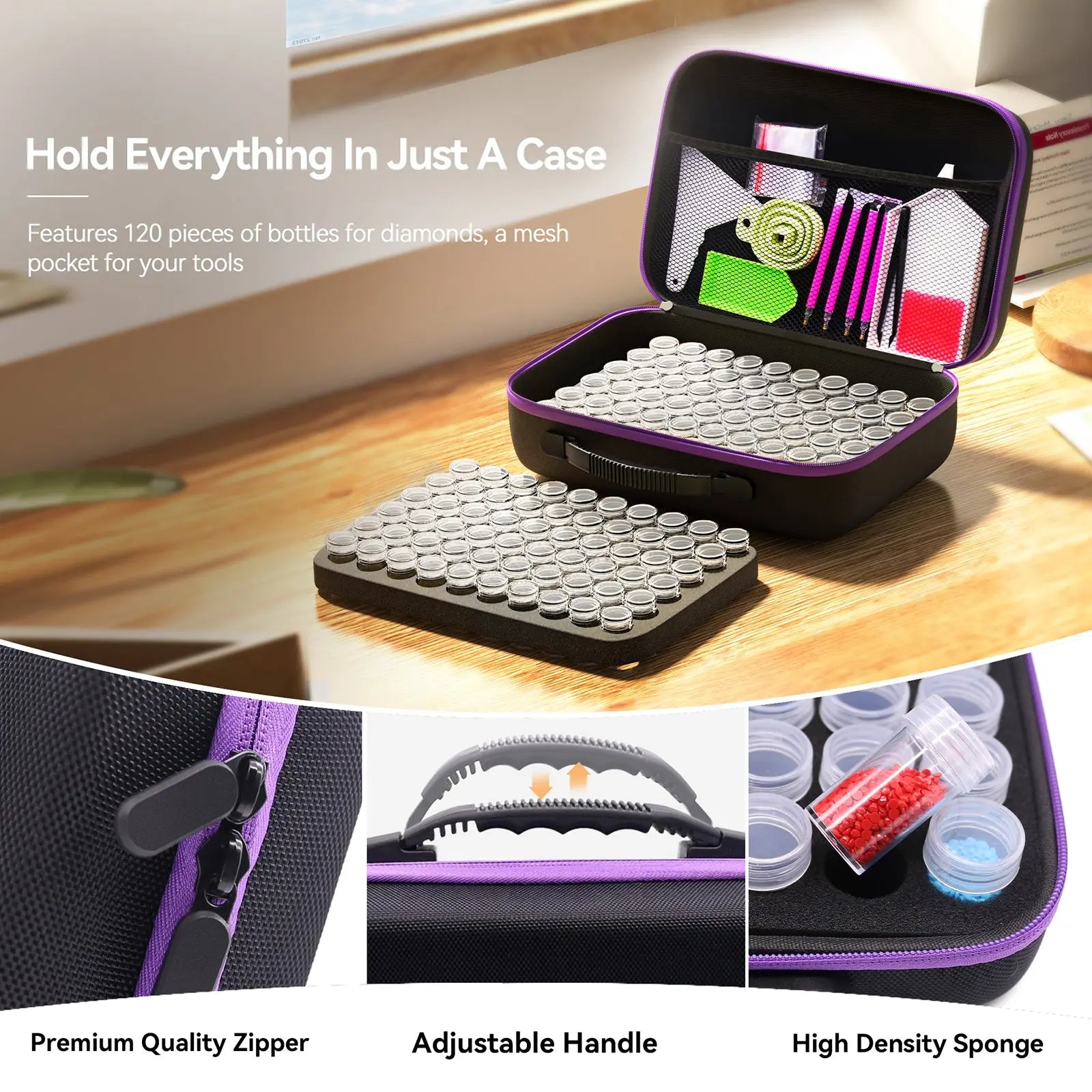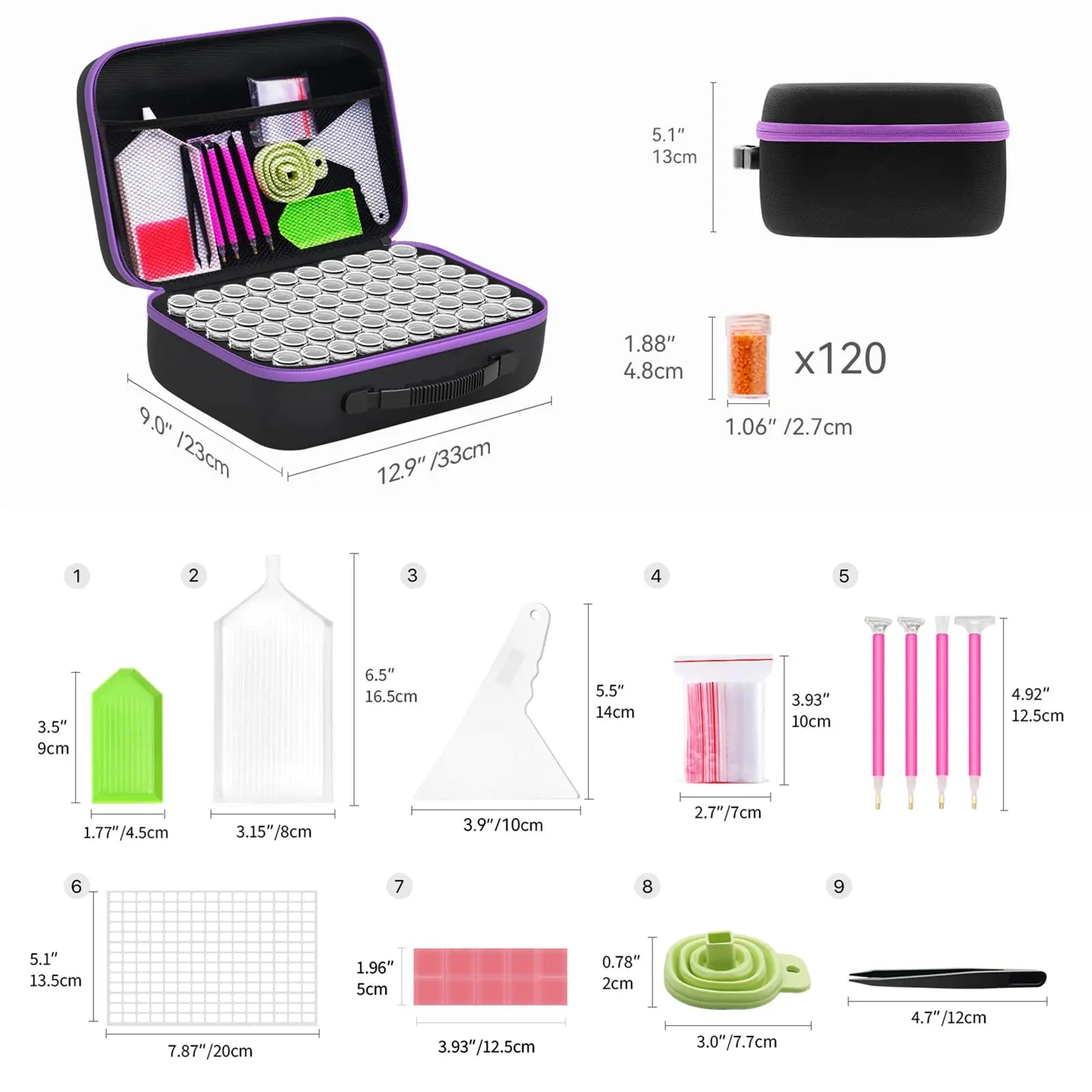 Dark Diamond Painting Storage Case
The best overall solution for your diamond painting storage needs. 30, 60,120,240, and 420 containers for storing diamond painting. Big capacity ensures your drills & canvases are well-organized and protected.
See it in action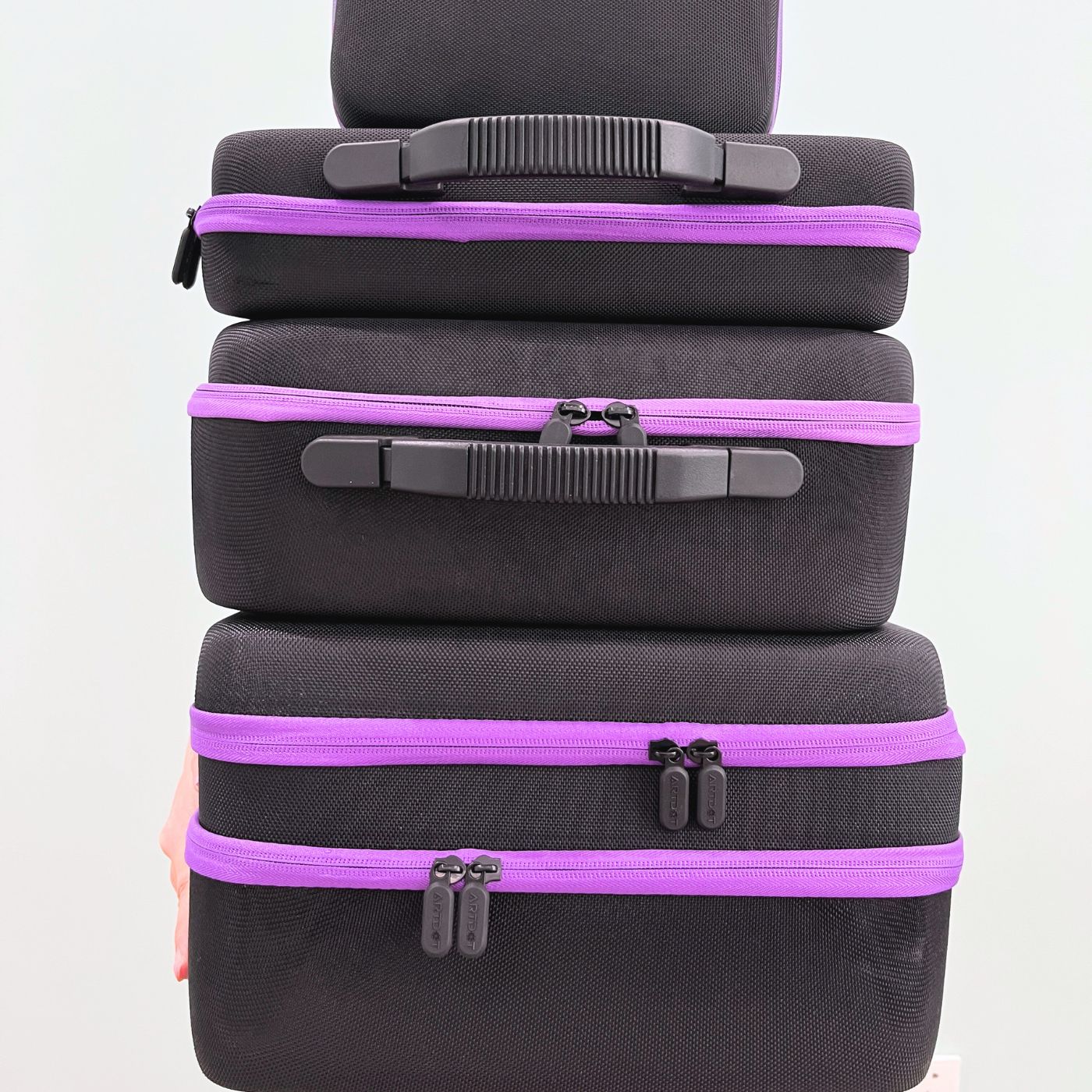 Hold Everything In Just One Case
Bottles come with a foam base that perfectly organizes all of your drills. The screw top protects the drills from spilling when moving. A large mesh pocket stores your diamond painting accessories tools.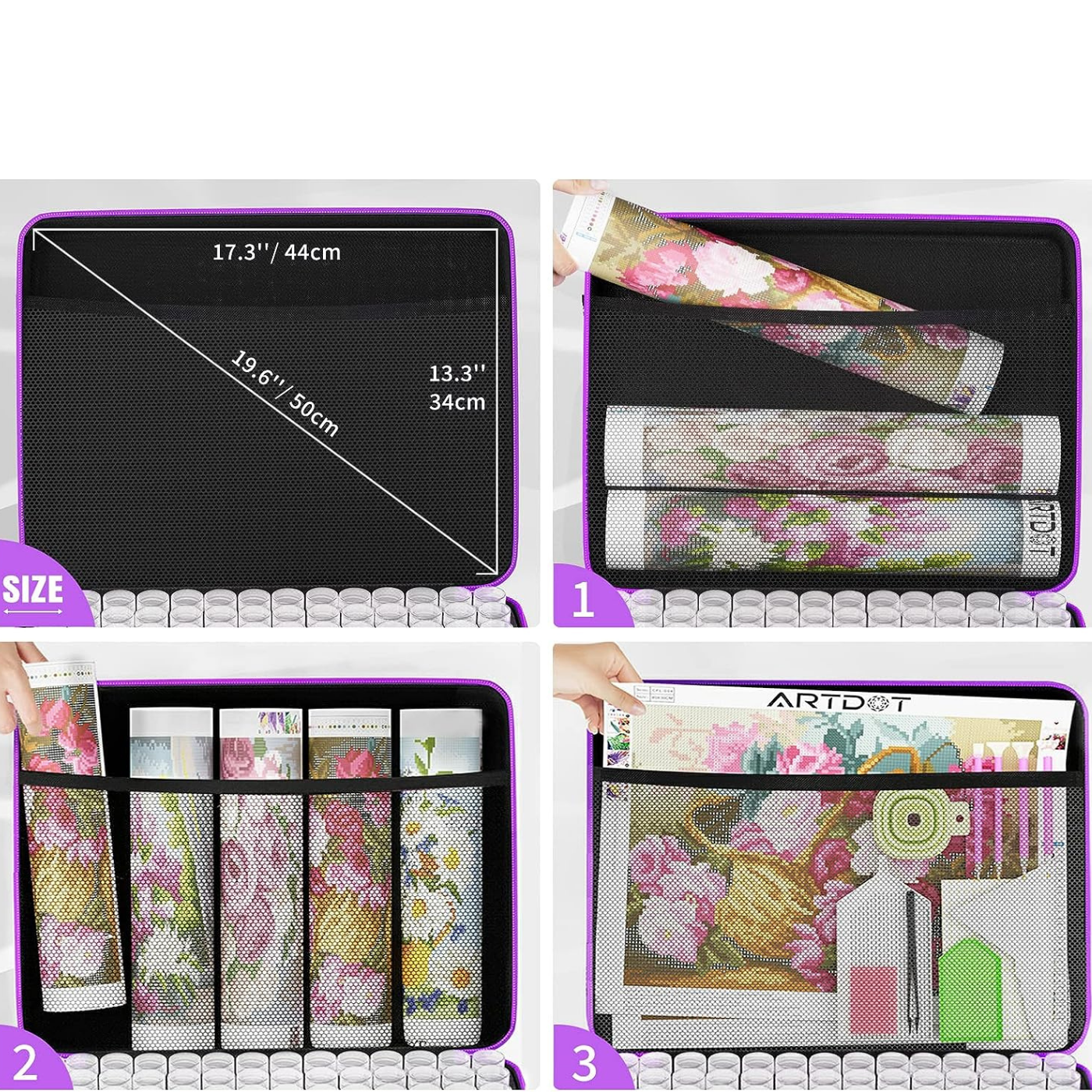 Multi-Functional Mesh Storage
Each case, no matter the size, is equipped with a multi-purpose grid. It's a game-changer for storing multiple diamond paintings or your beloved crafting tools. Our XX-Large case, with a colossal 420-bottle capacity, takes it to the next level, ideal for preserving your WIP diamond paintings.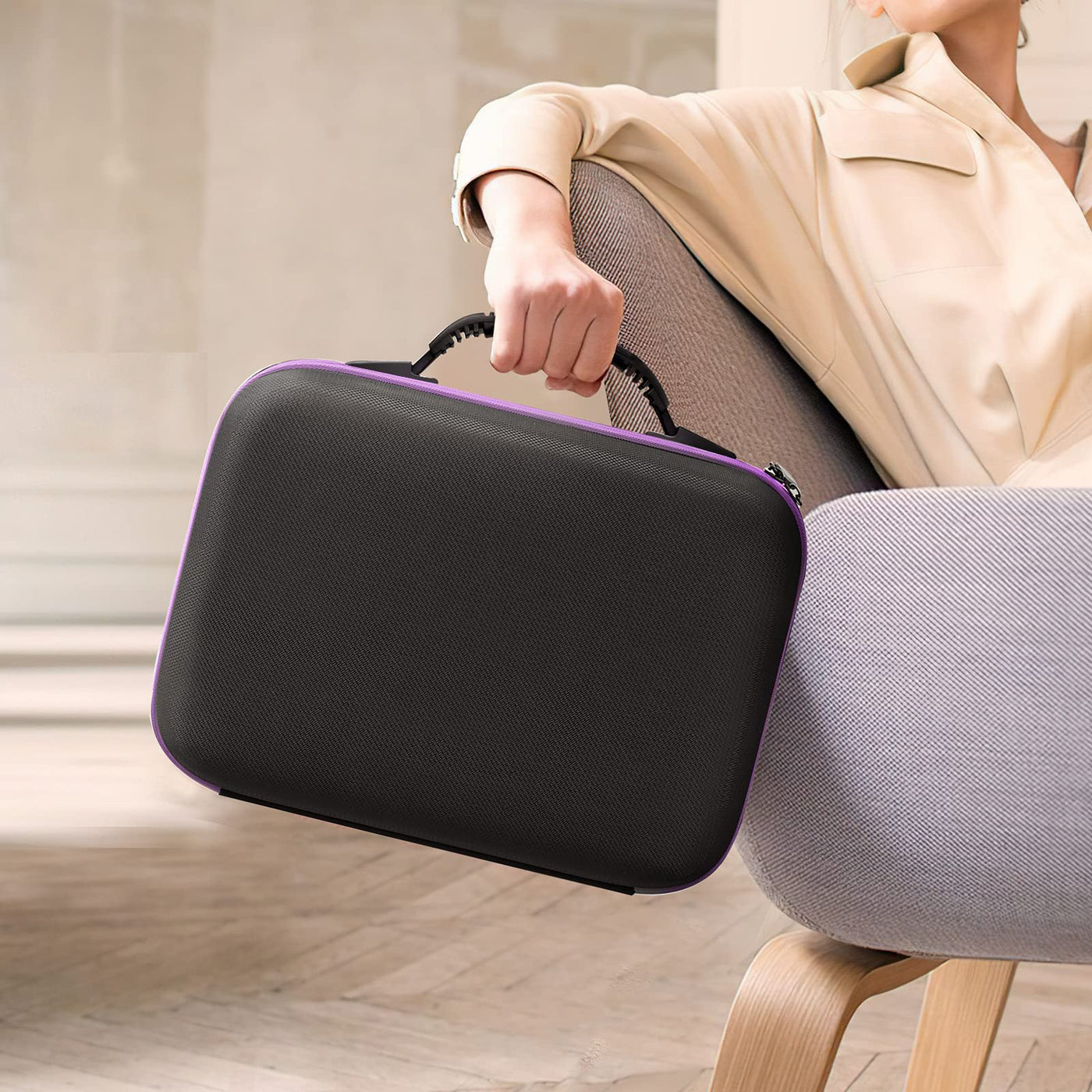 Portable Light-weight Design
Crafted with a lightweight and portable design, the ARTDOT Diamond Painting Storage Case is your ideal partner for art on the go. Whether you're headed to a craft club, a friend's house, or simply your backyard, take your diamond painting and tools wherever your heart desires.
1 x Diamond Painting Storage Case with Containers (Diamonds not included)
4 x Diamond painting pen
10 x Diamond painting glue
1 x Diamond painting fix tool
1 x Silicone funnel
2 x Diamond painting tray
20 x OPP bag
1 x Tweezer
【Small】1 x 64 stickers
【Medium】1 x 64 stickers
【Large】 1 x 64 stickers & 1 x 196 stickers
【X-Large】1 x 64 stickers & 1 x 196 stickers
【XX-Large】1 x 64 stickers & 2 x 196 stickers
Diamond Artdot storage case
Love the case so much, a great size for small paintings or when you have extra for a larger kit. Awesome quality!
Excellent
Good product. Zipper works well, bottles have tops the screw/unscrew well, foam keeps bottle in place. Only negative is the odor. I am using it but it still needs airing out after several days.
You have to try
Very nice . Containers screw off and you get number stickers and so much . I like this kit .
【Small】Size(LxWxH): 7.87'' x 6.3x 2.95" / 20 x 16 x 7.5cm;Size of each little container (DxH): 0.9"x 1.9" / 2.3x 4.8 cm
1 x 64 stickers
【Medium】Size(LxWxH): 12.2"x 2.95" x 7.87" / 31 x 7.5 x 20cm;Size of each little container (DxH): 0.9"x 1.9" / 2.3 x 4.8 cm\
1 x 64 stickers
【Large】Size(LxWxH): 12.8"x 8.6" x 5.3" / 32.5 x 22 x 13.5cm;Size of each little container (DxH): 0.9" x 1.9 "/ 2.3 x 4.8 cm
1 x 64 stickers & 1 x 196 stickers
【X-Large】Size(LxWxH): 12.8"x 8.6" x 5.3" / 32.5 x 22 x 13.5cm;Size of each little container (DxH): 0.9" x 1.9 "/ 2.3 x 4.8 cm
1 x 64 stickers & 1 x 196 stickers
【XX-Large】Size(LxWxH): 17.32" x 13.39" x 8.27"/ 44 x 34 x 21 cm;Size of each little container (DxH): 0.9" x 1.9 "/ 2.3 x 4.8 cm
1 x 64 stickers & 2 x 196 stickers