Dark Diamond Painting Storage Case
A storage case for diamond painting supplies, keeping everything organized, secure, and easily accessible.
See it in action
What Makes ARTDOT Storage Case Unique?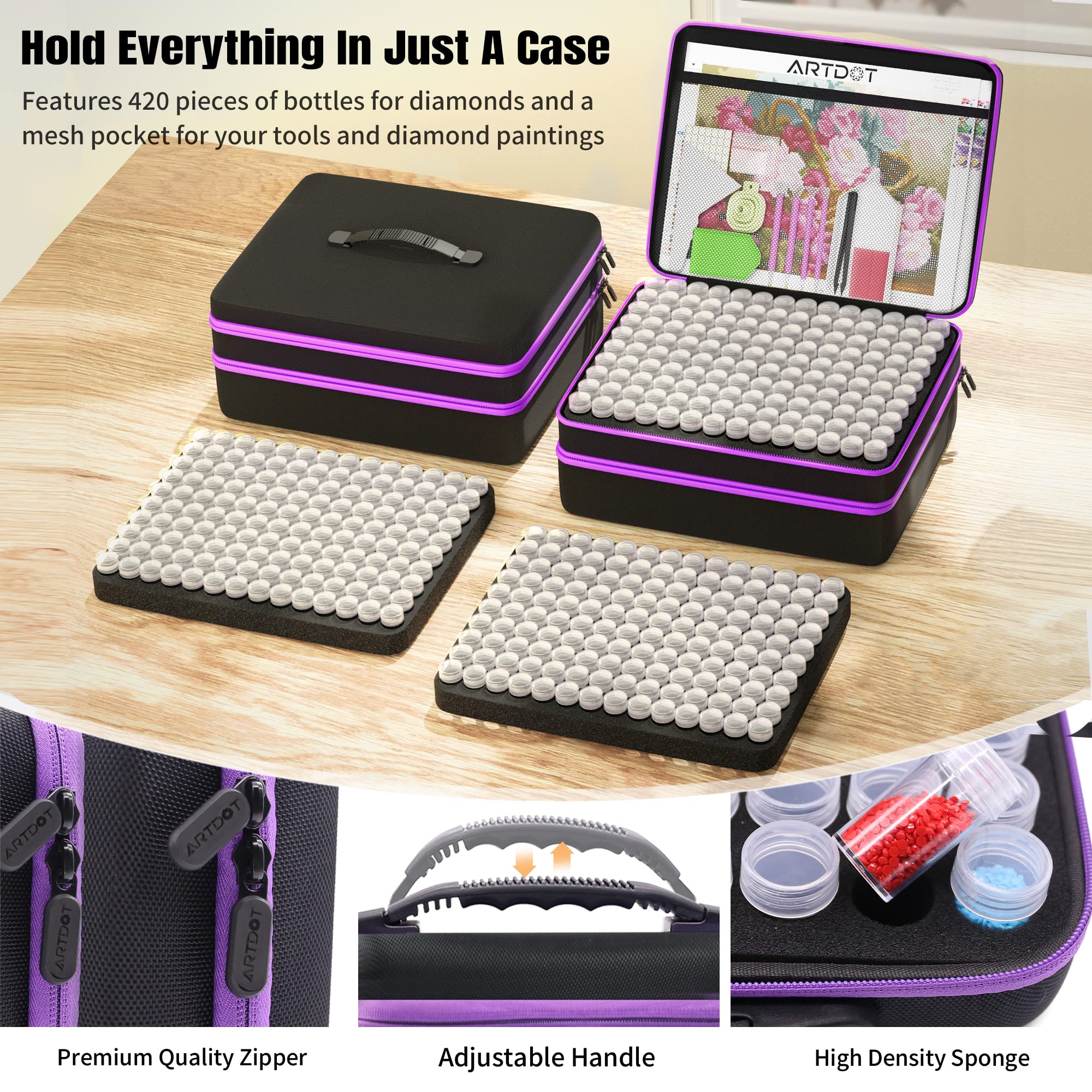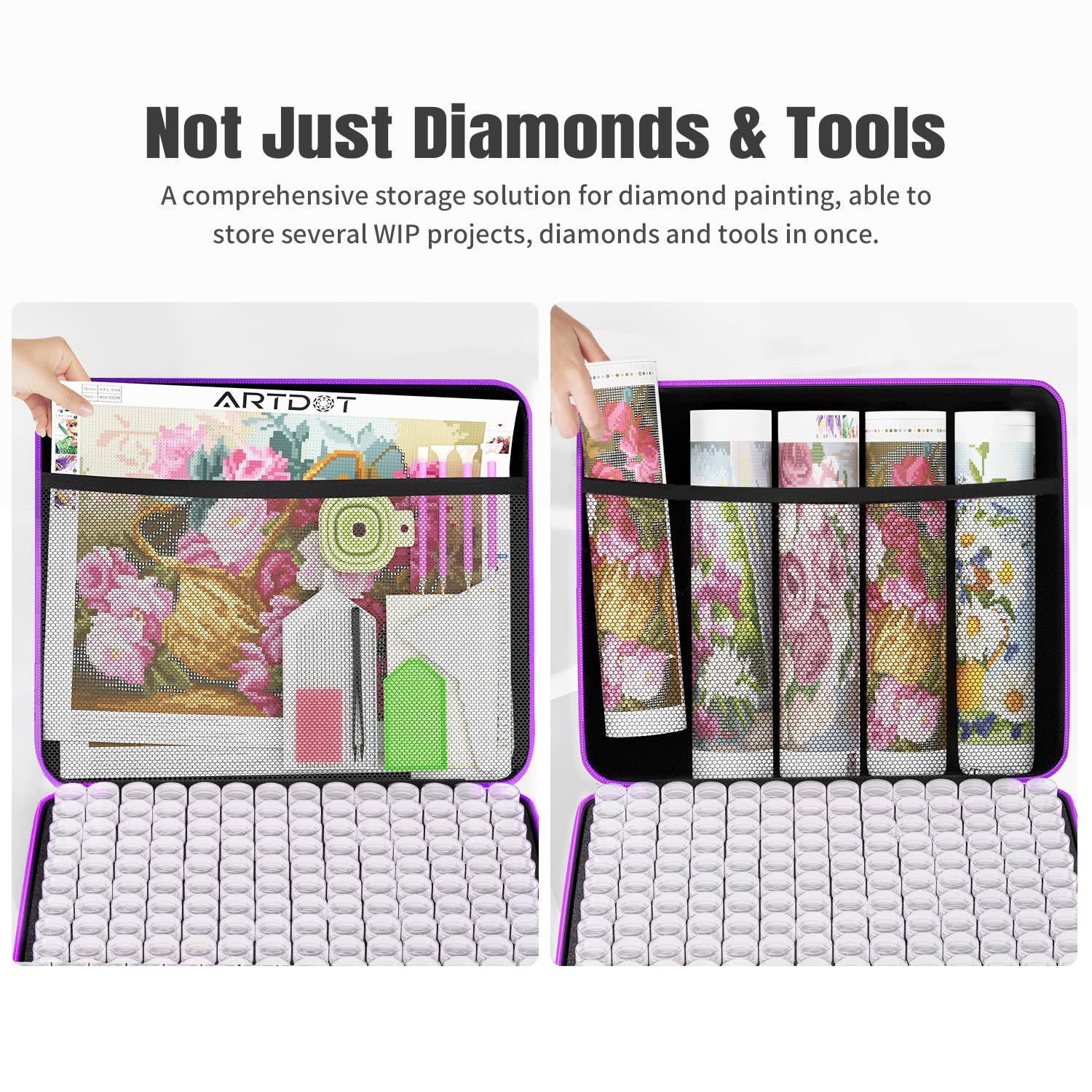 1 x Diamond Painting Storage Case with Containers (Diamonds not included)
4 x Diamond painting pen
10 x Diamond painting glue
1 x Diamond painting fix tool
1 x Silicone funnel
2 x Diamond painting tray
20 x OPP bag
1 x Tweezer
【Small】1 x 64 stickers
【Medium】1 x 64 stickers
【Large】 1 x 64 stickers & 1 x 196 stickers
【X-Large】1 x 64 stickers & 1 x 196 stickers
【XX-Large】1 x 64 stickers & 2 x 196 stickers
Diamond Artdot storage case
Love the case so much, a great size for small paintings or when you have extra for a larger kit. Awesome quality!
Excellent
Good product. Zipper works well, bottles have tops the screw/unscrew well, foam keeps bottle in place. Only negative is the odor. I am using it but it still needs airing out after several days.
You have to try
Very nice . Containers screw off and you get number stickers and so much . I like this kit .
【Small】Size(LxWxH): 7.87'' x 6.3x 2.95" / 20 x 16 x 7.5cm;Size of each little container (DxH): 0.9"x 1.9" / 2.3x 4.8 cm
1 x 64 stickers
【Medium】Size(LxWxH): 12.2"x 2.95" x 7.87" / 31 x 7.5 x 20cm;Size of each little container (DxH): 0.9"x 1.9" / 2.3 x 4.8 cm\
1 x 64 stickers
【Large】Size(LxWxH): 12.8"x 8.6" x 5.3" / 32.5 x 22 x 13.5cm;Size of each little container (DxH): 0.9" x 1.9 "/ 2.3 x 4.8 cm
1 x 64 stickers & 1 x 196 stickers
【X-Large】Size(LxWxH): 12.8"x 8.6" x 5.3" / 32.5 x 22 x 13.5cm;Size of each little container (DxH): 0.9" x 1.9 "/ 2.3 x 4.8 cm
1 x 64 stickers & 1 x 196 stickers
【XX-Large】Size(LxWxH): 17.32" x 13.39" x 8.27"/ 44 x 34 x 21 cm;Size of each little container (DxH): 0.9" x 1.9 "/ 2.3 x 4.8 cm
1 x 64 stickers & 2 x 196 stickers