9 Drawers Stackable Diamond Painting Storage (Square Bottle)
Say goodbye to messy—storage containers for small craft supplies such as diamond painting beads and beads.
See it in action
What Makes ARTDOT Storgae System Unique?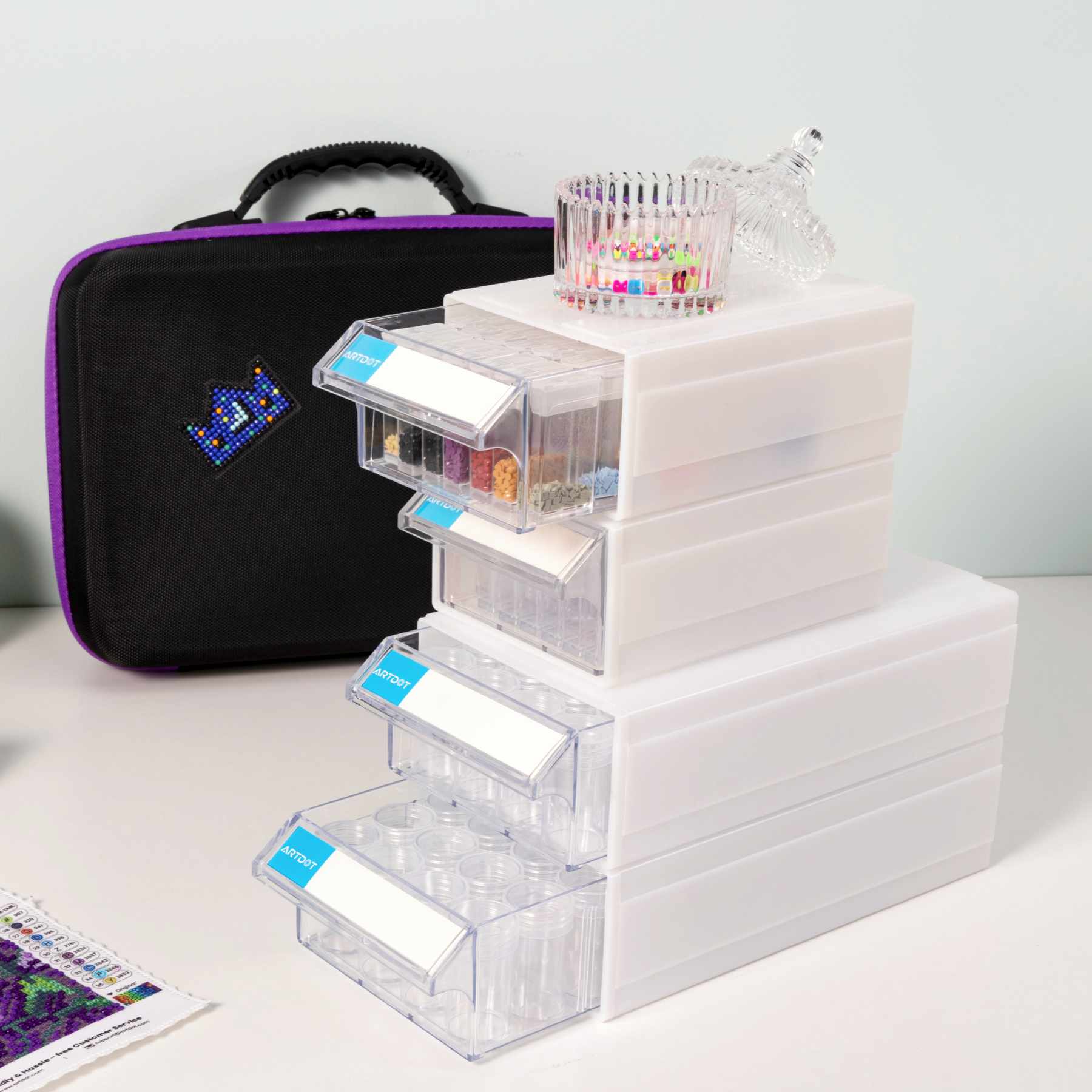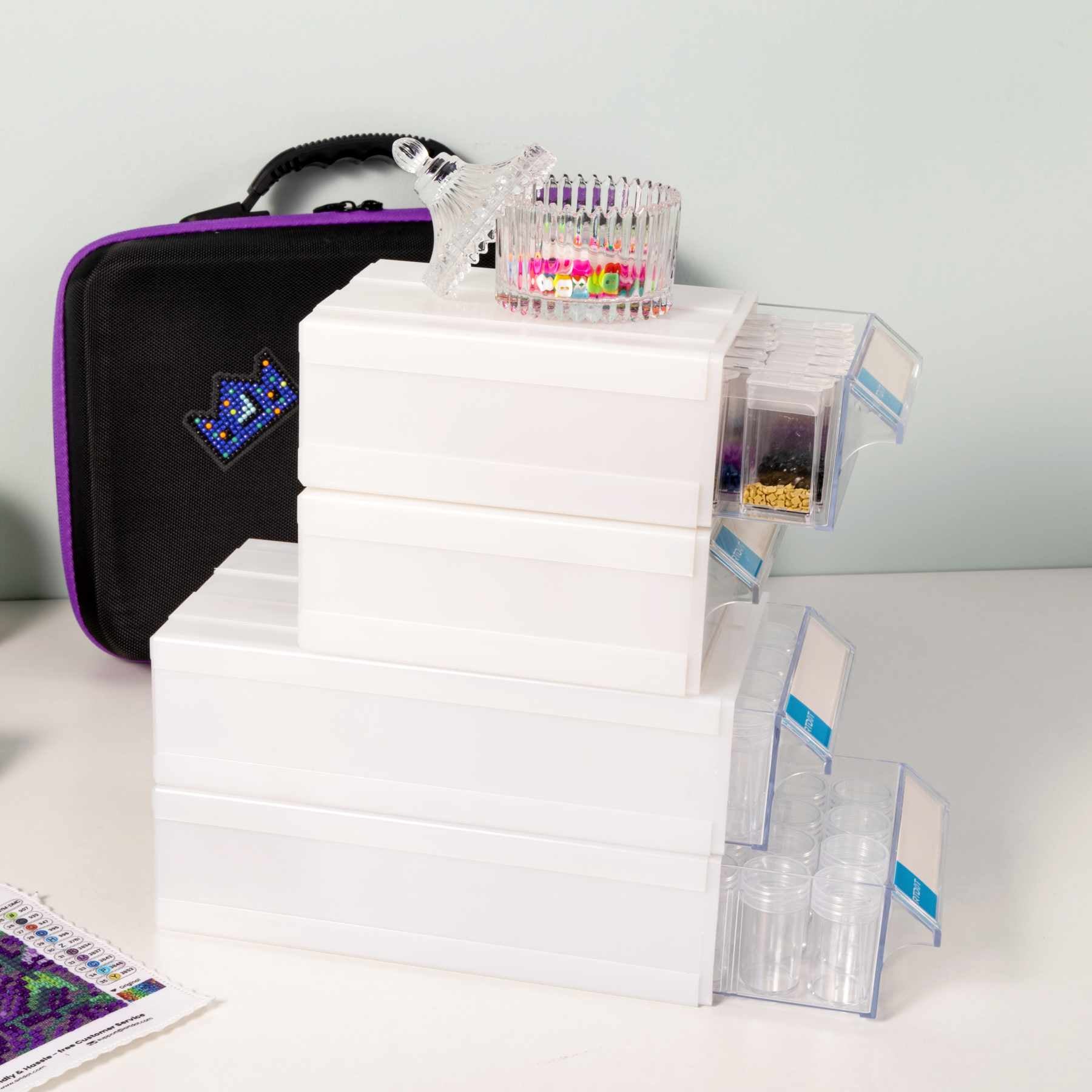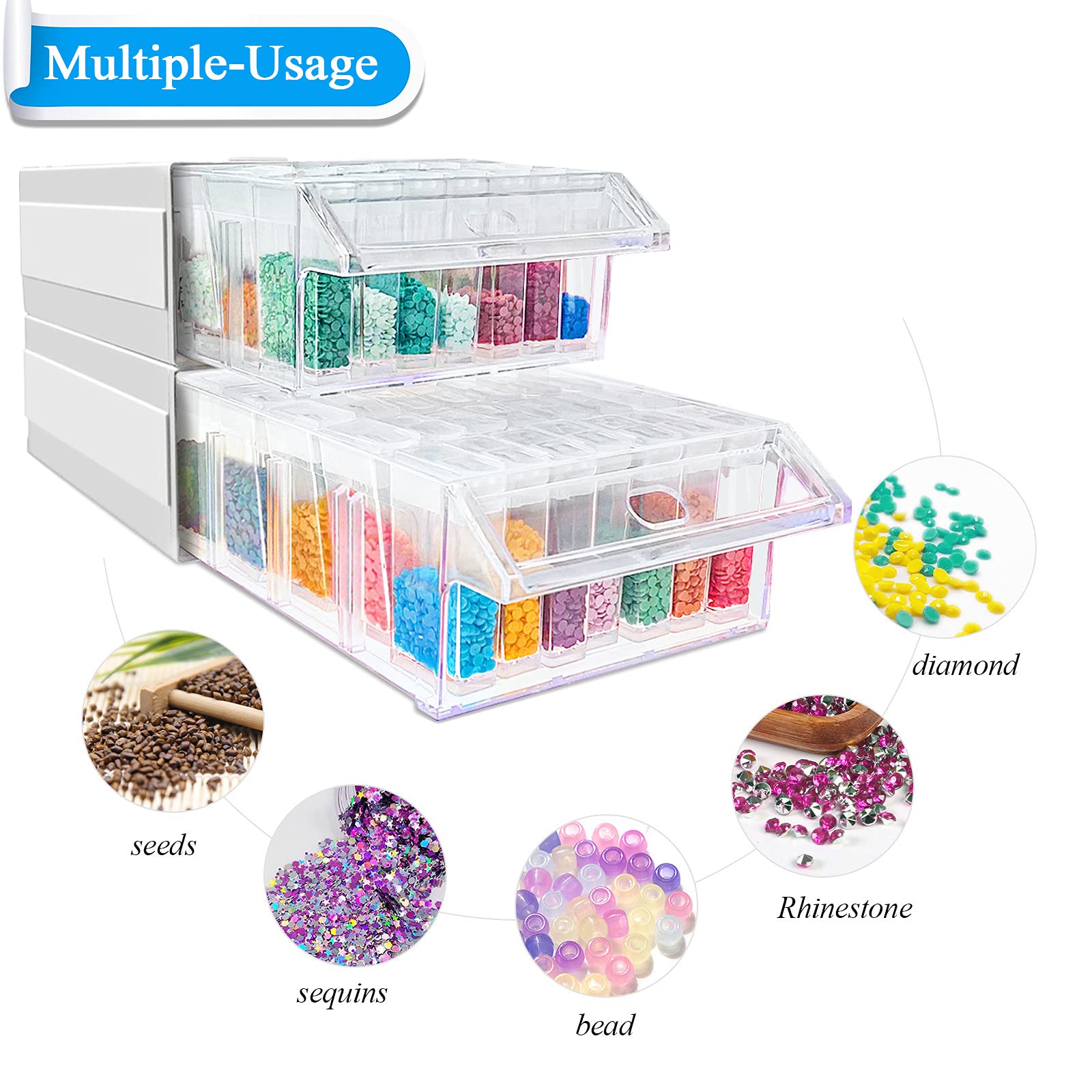 Gute bersichtliche Aufbewahrungsm?glichkeit
Super Produkt
Gutes Produkt schnelle Lieferung
It will come in very handy for storage of Diamond Painting beads.
It was nicer looking than expected and will fit nicely on my work table.
Outer box size

2 Drawers: 6.7x4.2x5inch/17.1x10.6x12.7cm
4 Drawers: 8.3x6.7x5inch/21.2x17.1x12.7cm
9 Drawers:12.5x6.7x7.5inch/31.9x17.1x19.2cm

2 / 4 / 9 Drawers

Single box size: 6.7" x4.2" x2.5" /17.1x10.6x6.3cm
Drawer size: 6"x3.9"x2.2"/15.3x9.8x5.7cm
Each small square jar size: 1.9"x1"x0.4"/5x2.6x1cm
Small square jar capacity: 7g | about 1400 pcs
【2 Drawers】
2 x Drawer Plastic Storage Box
70 x Slots Square Containers (Diamonds not included)
1 x Silicone Funnel
196 Pieces Label Sticker
2 x Blank Tag

【4 Drawers】
4 x Drawer Plastic Storage Box
140 x Slots Square Containers (Diamonds not included)
1 x Silicone Funnel
196 Pieces Label Sticker
4 x Blank Tag

【9 Drawers】
9 x Drawer Plastic Storage Box
315 x Slots Square Containers (Diamonds not included)
1 x Silicone Funnel
Label Sticker
196 x Blank Tag