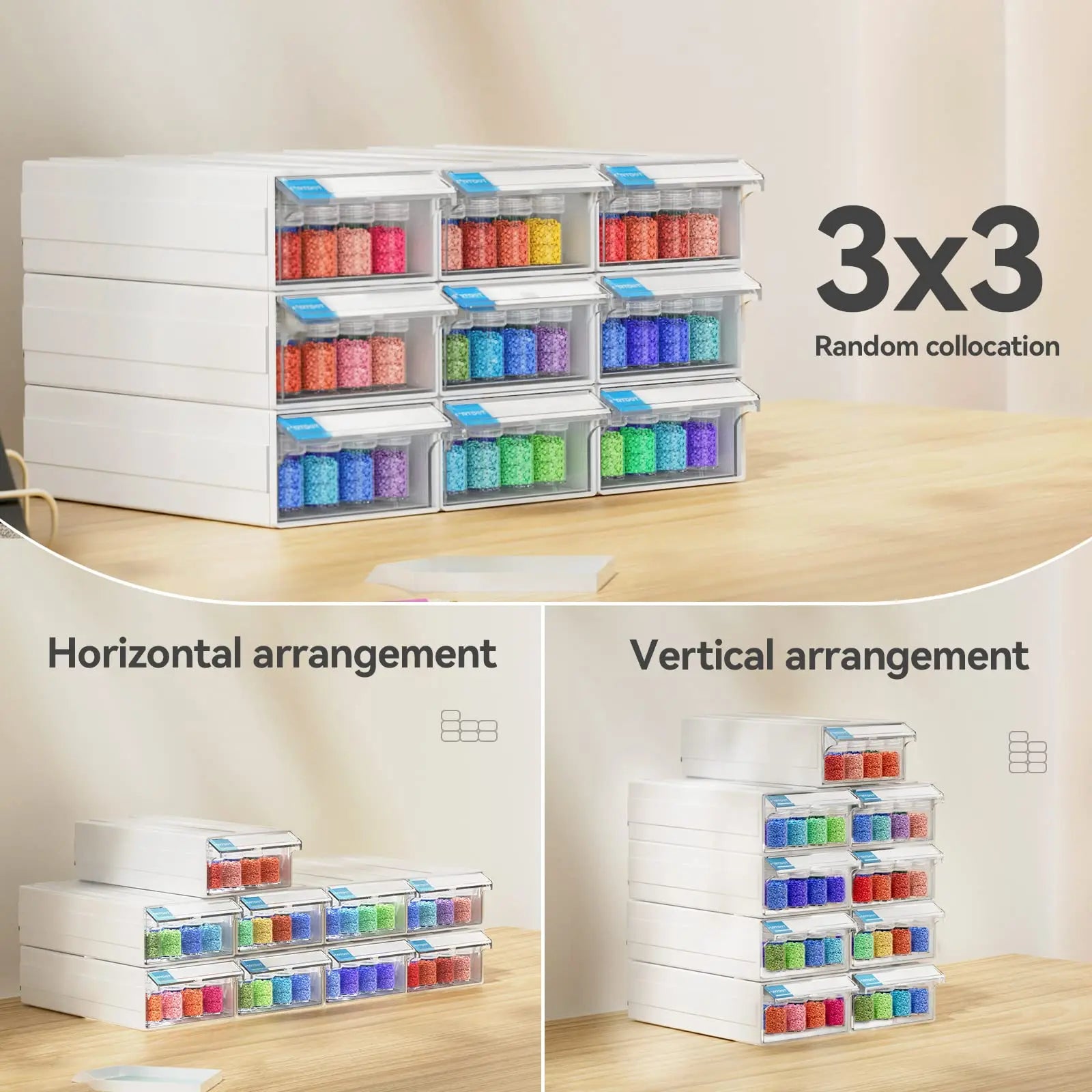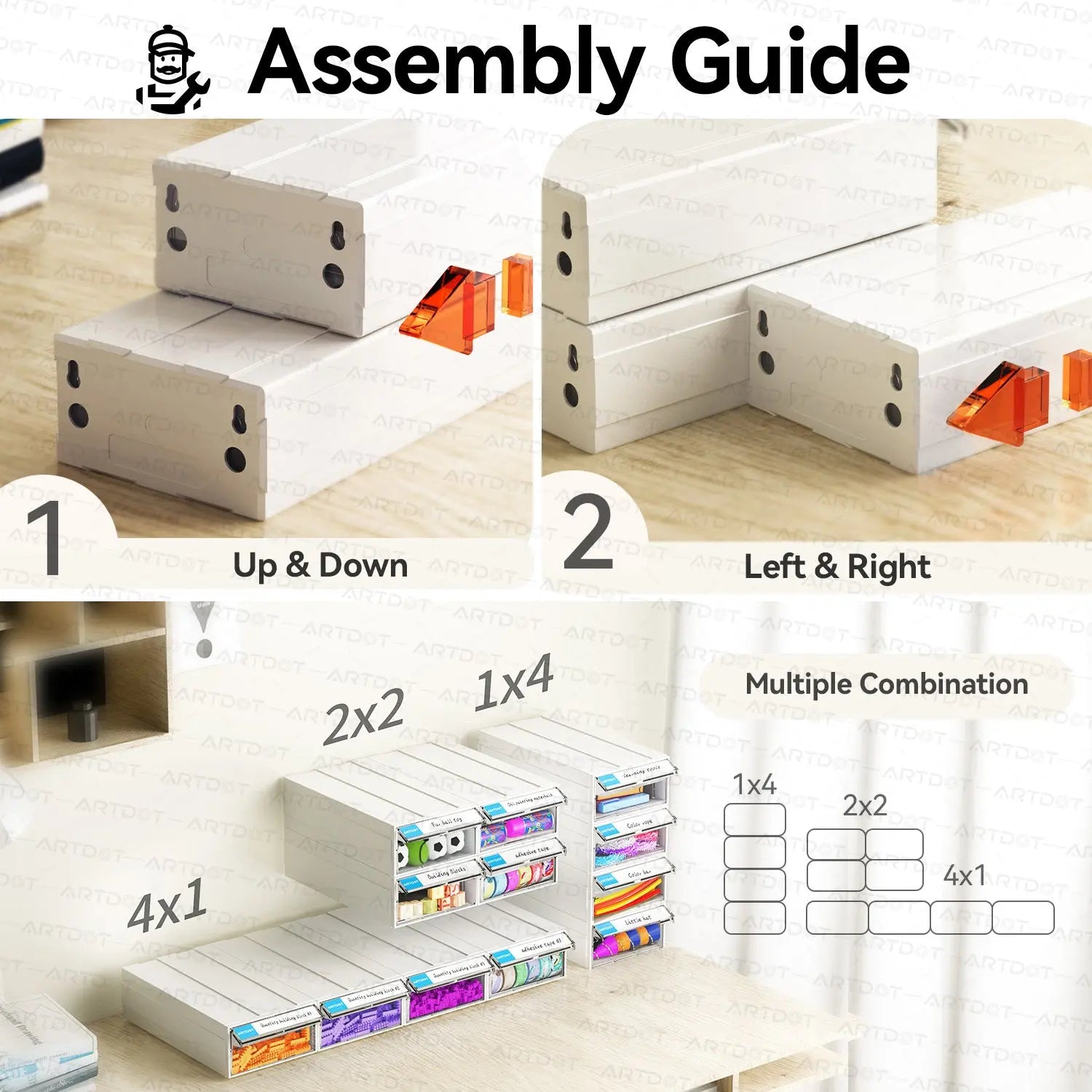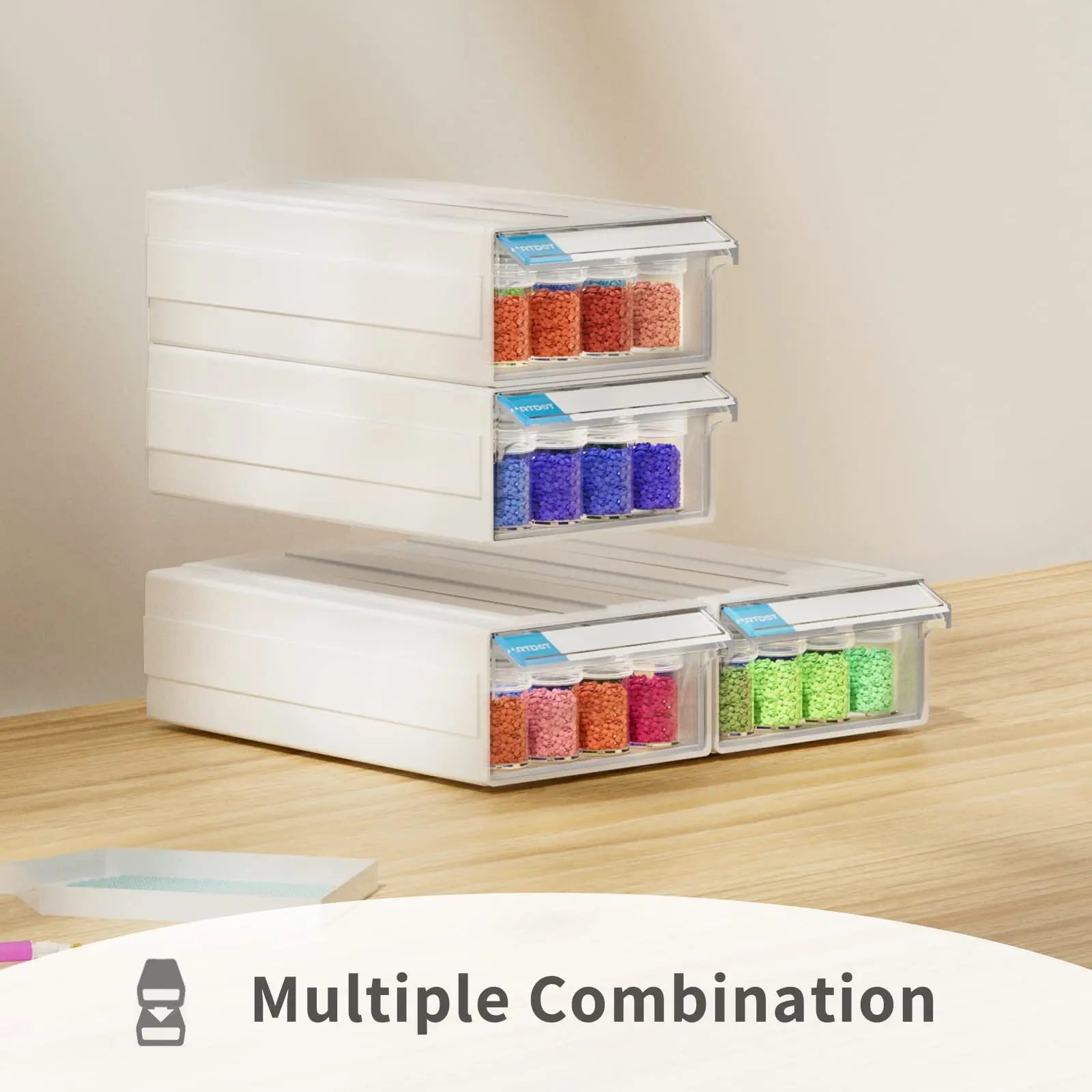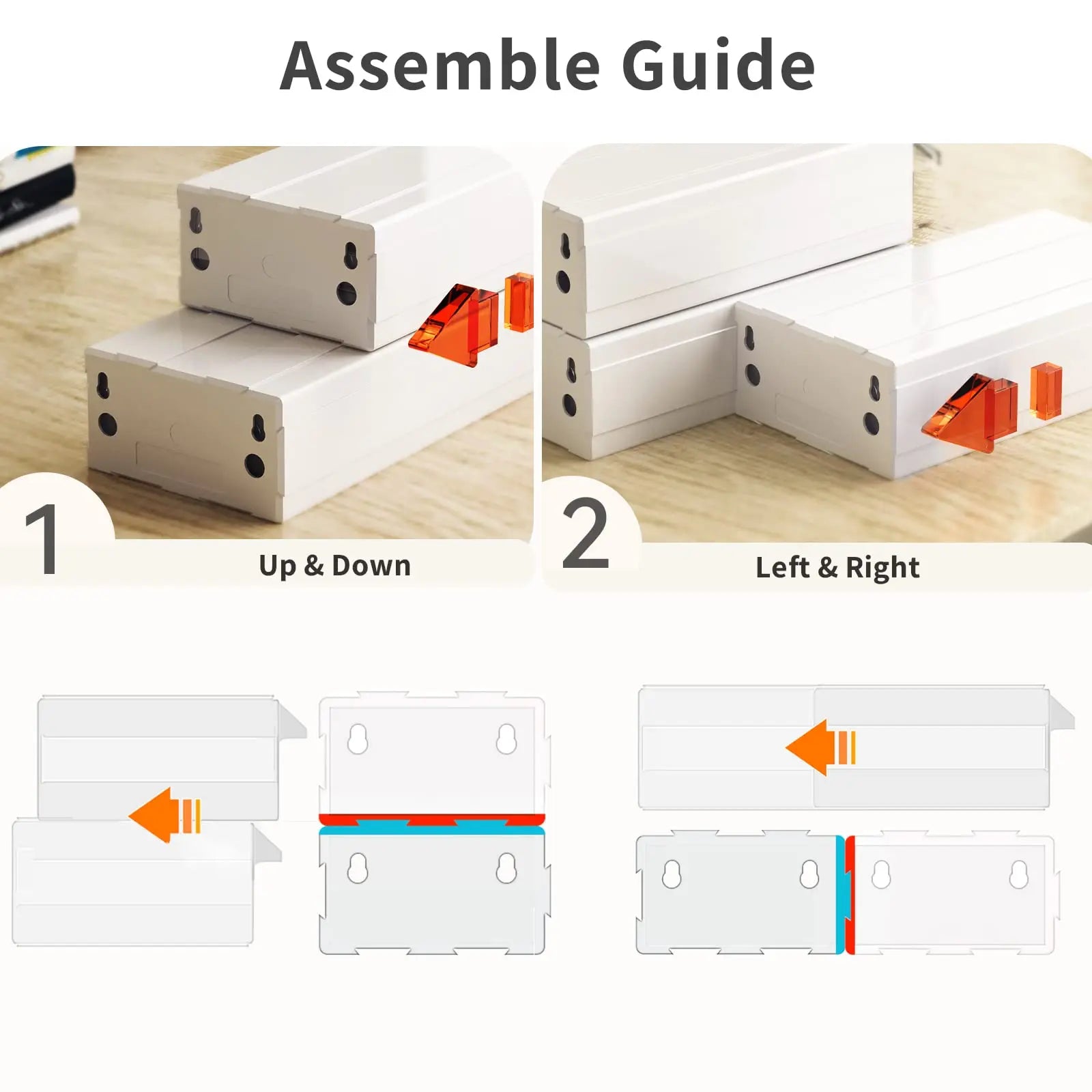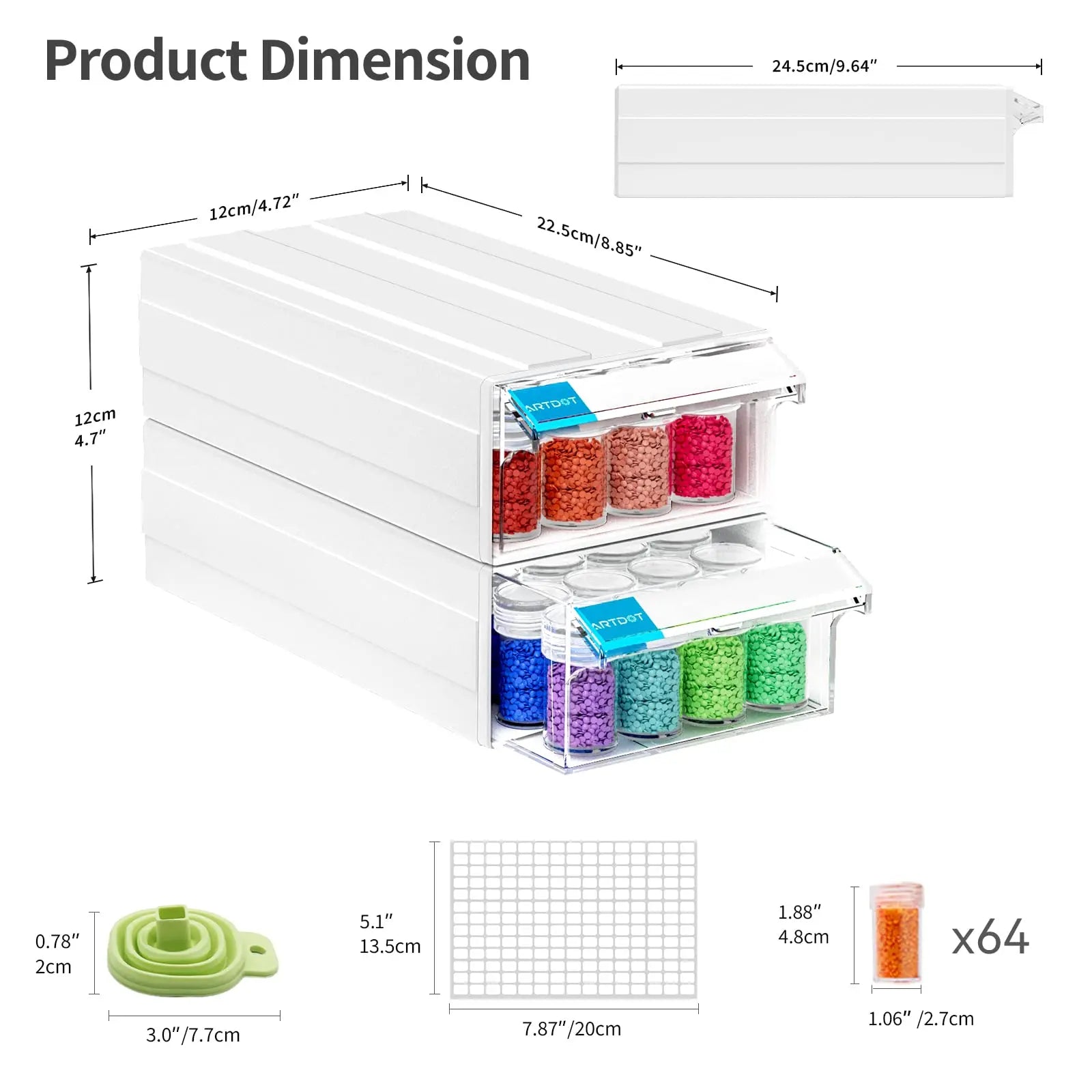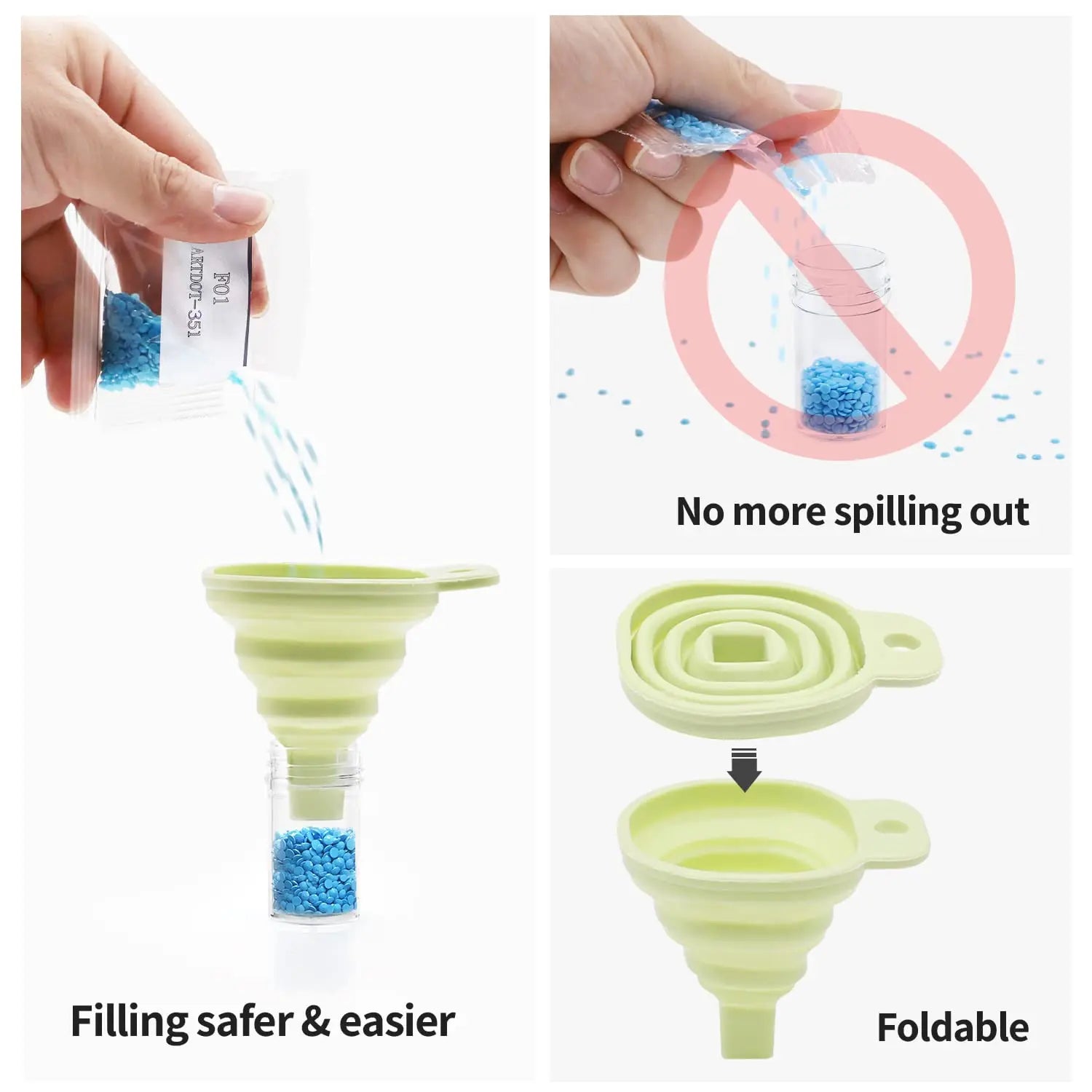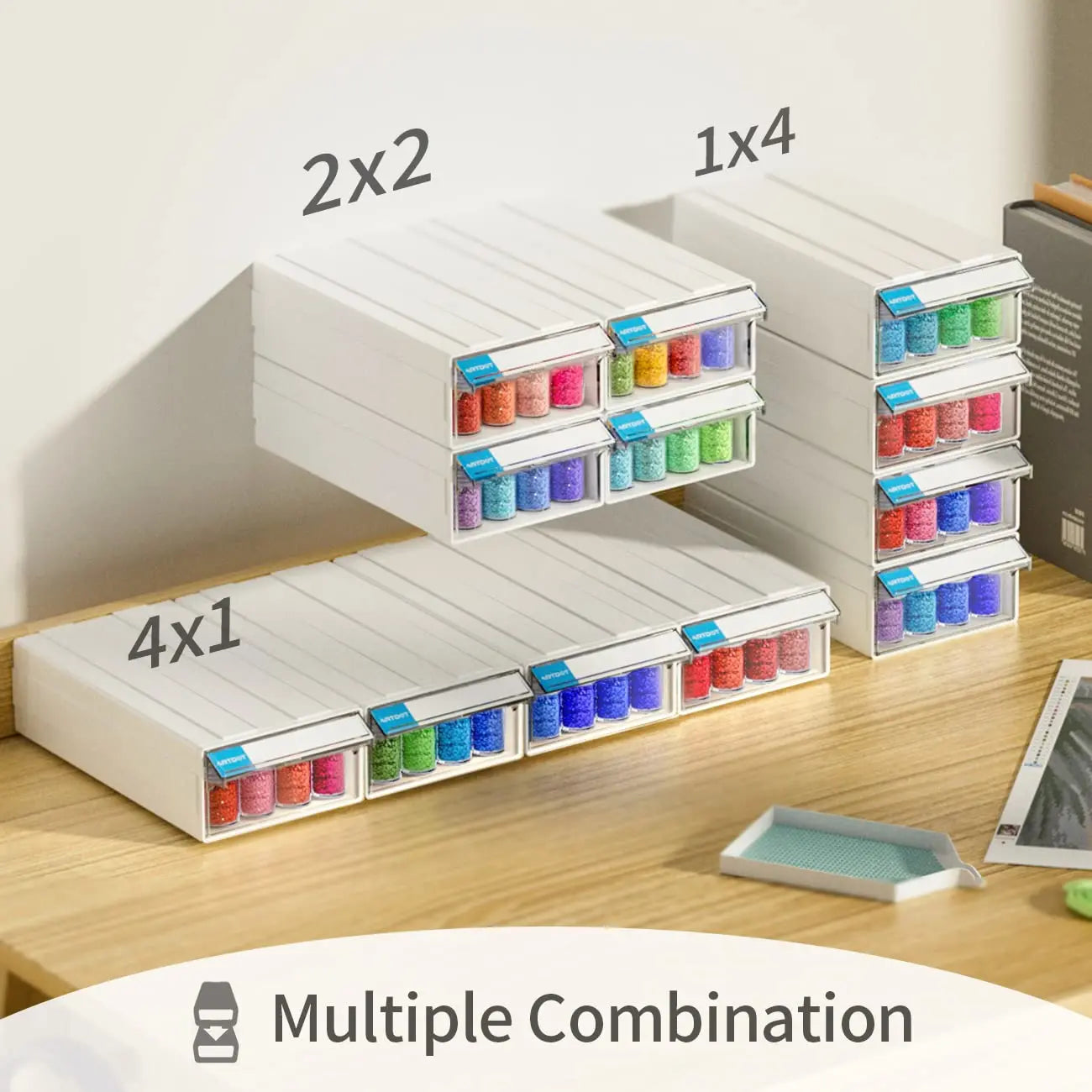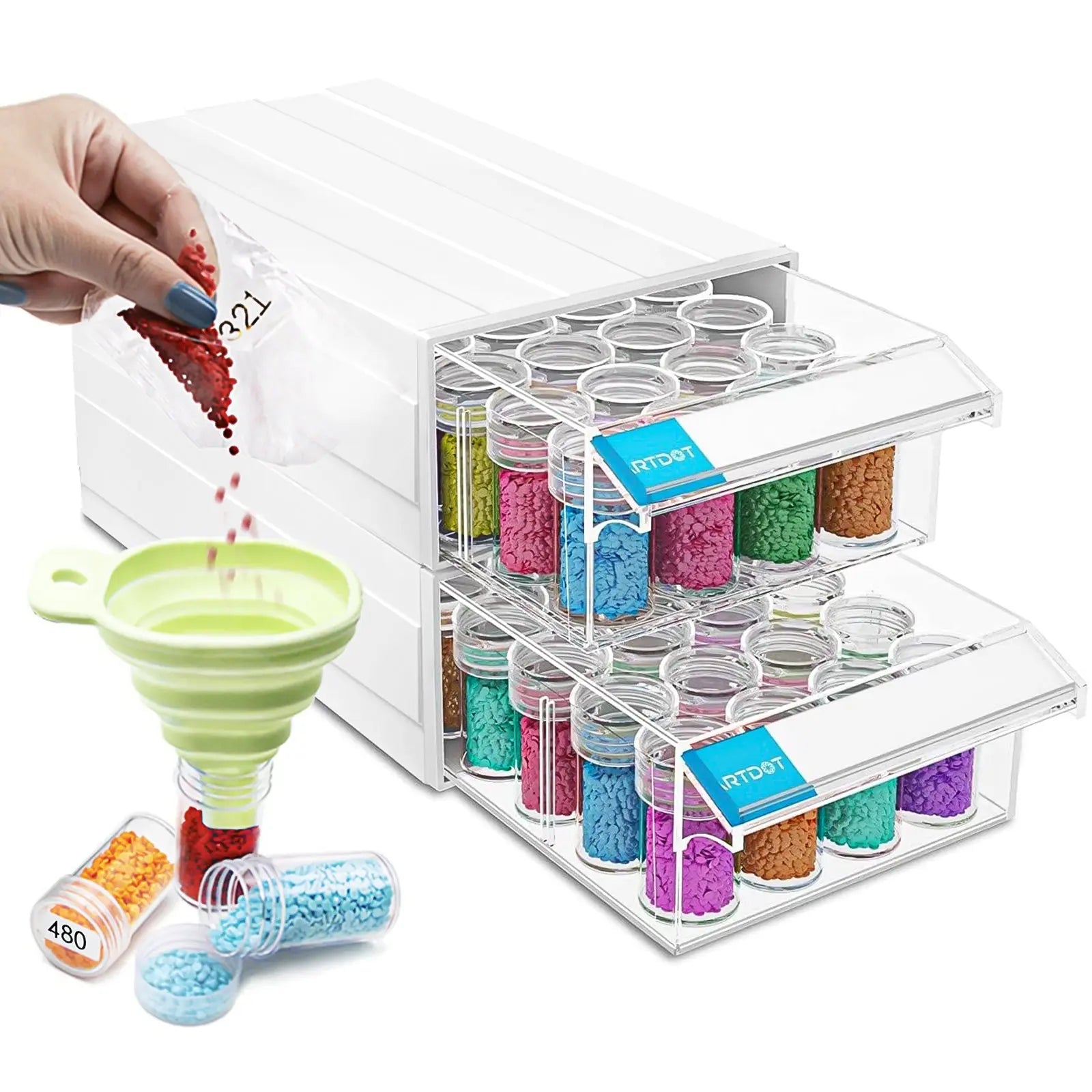 Stackable Storage Containers for Diamond Art (Round)
See it in action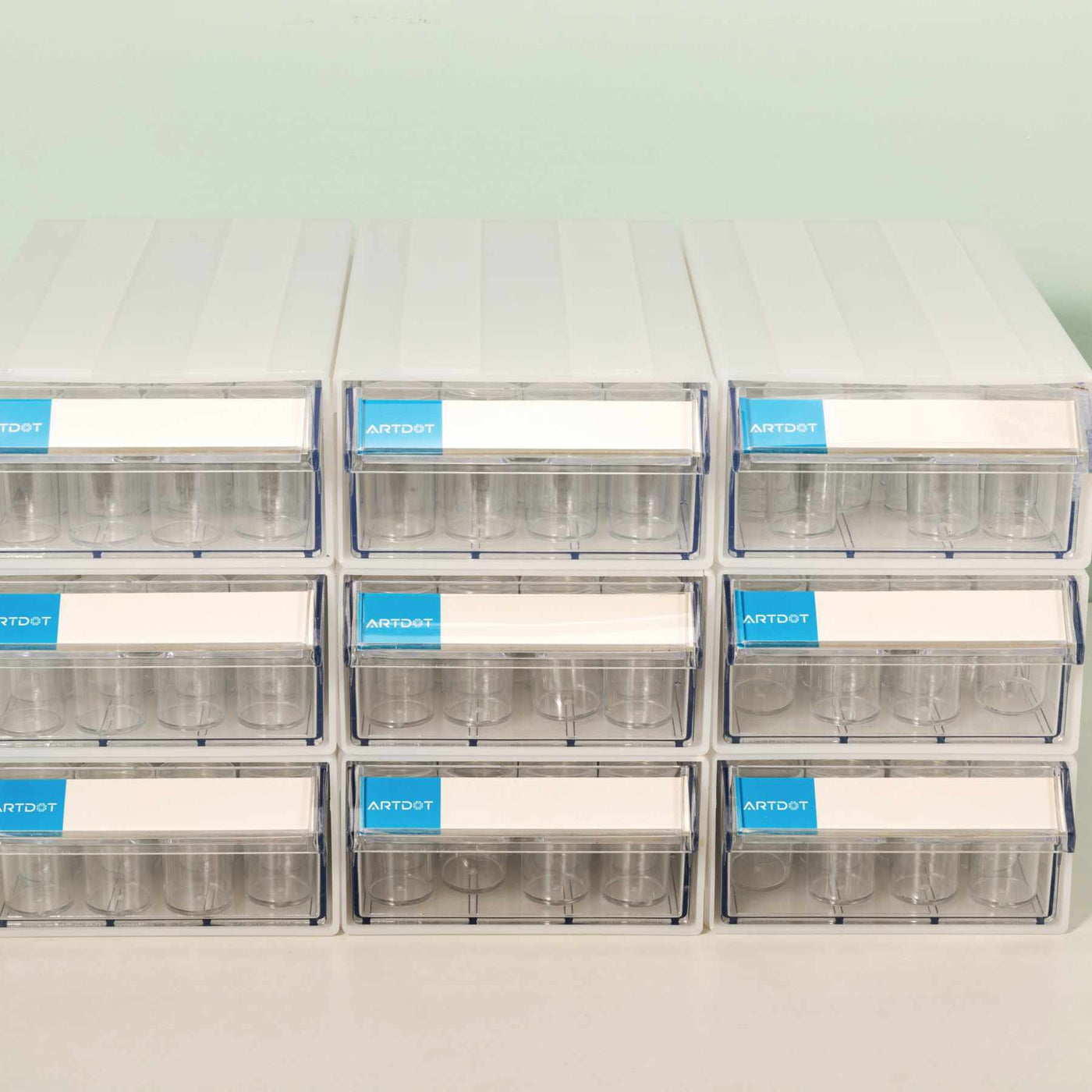 Simplify Your Craft Space with Unlimited Storage Solution
Each unit boasts 32 round bottles, giving you ample space to neatly store your dazzling diamond drills or beads. But that's not all – with clever buckles on the sides, you have the power to mix and match your storage system as you please. Look to the back, and you'll discover holes designed for wall hanging.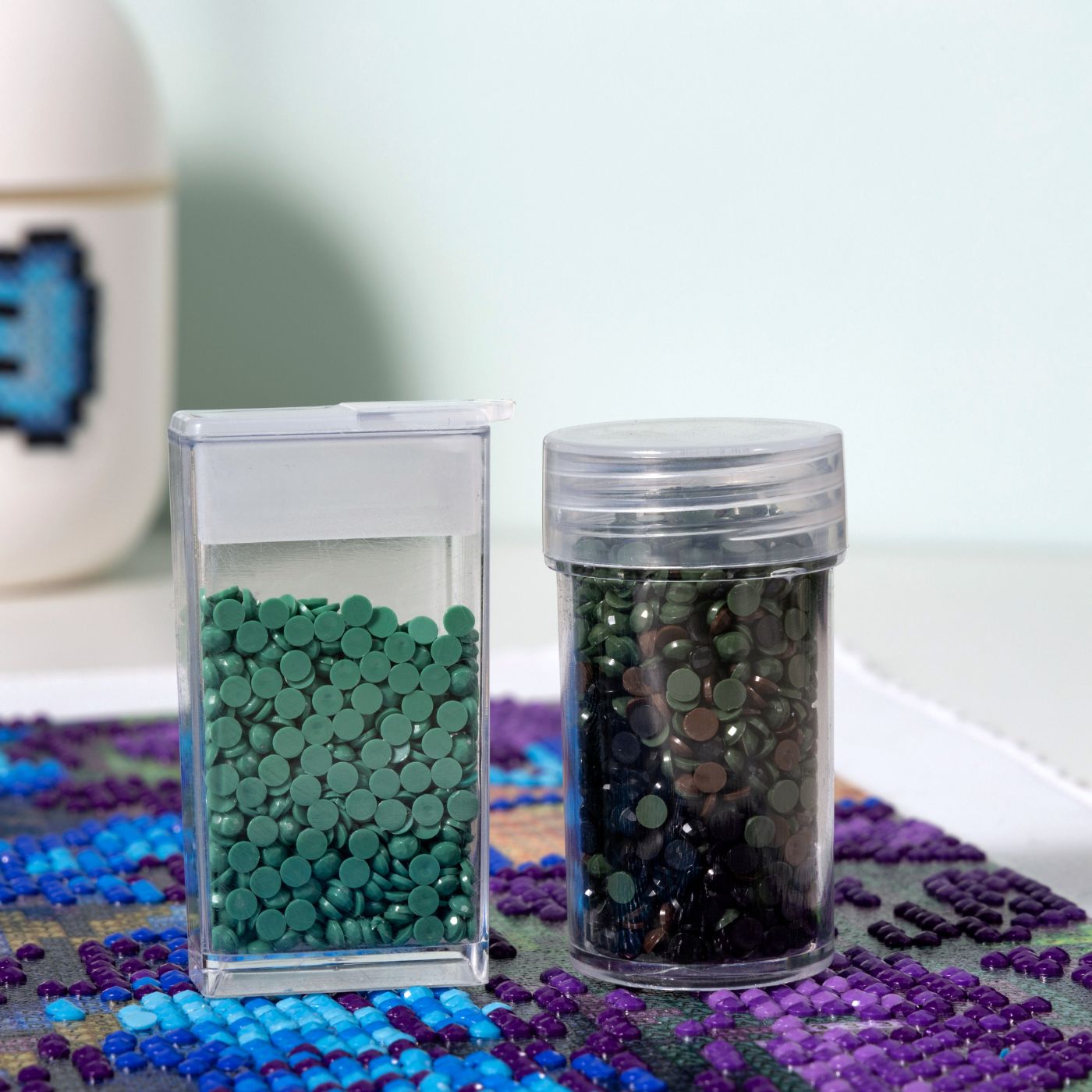 Multiple Usage
With ARTDOT storage containers you can build a storage system for small craft supplies such as diamond painting beads, sequins, beads, qhinestone and seeds.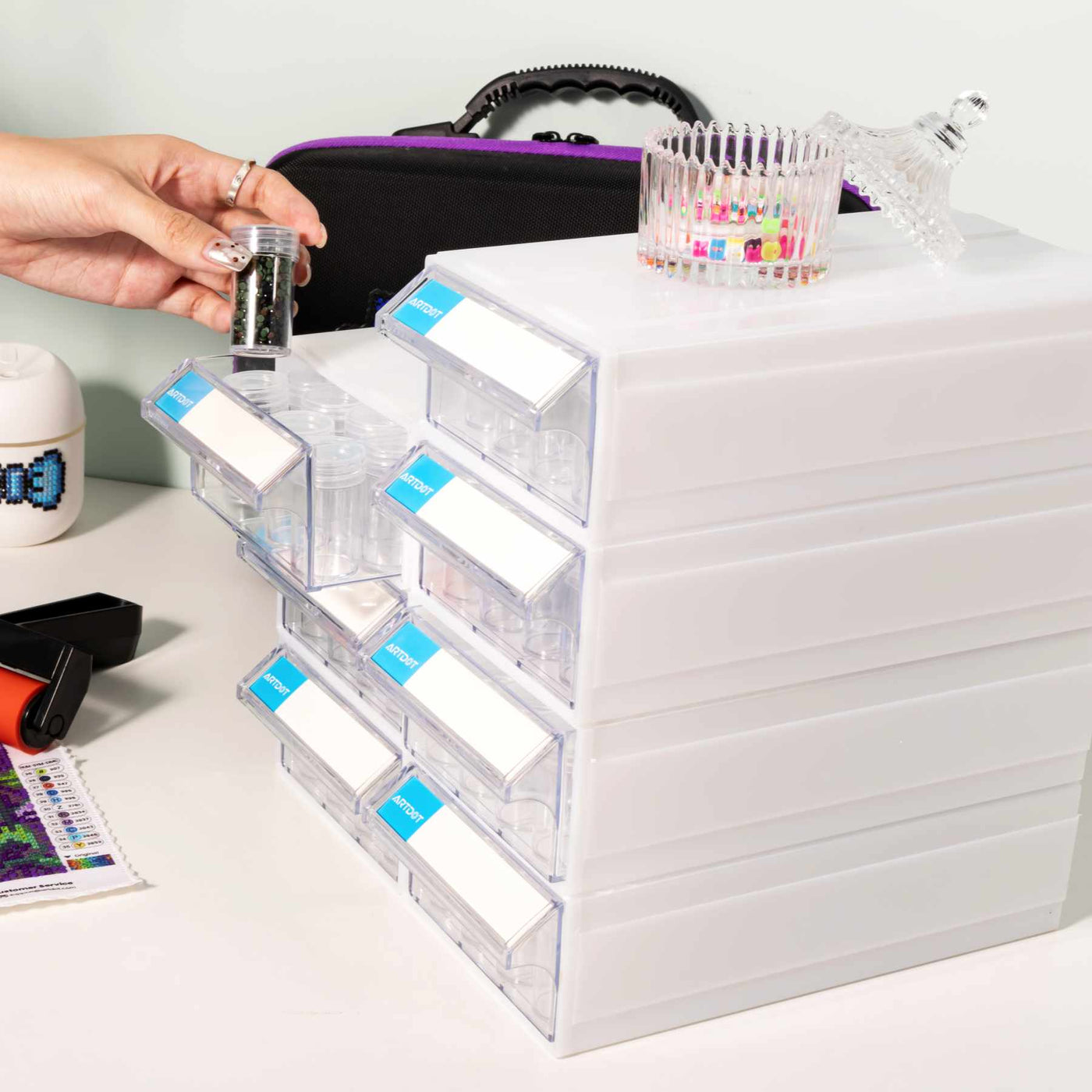 Quick Identification & Neat
Each drawer arrives with a blank tag and an astonishing 196 stickers, ready for your personal touch. Customize, label, and effortlessly find what you need with just a glance. No more endless scavenger hunts for those elusive supplies!
【2 Drawers】
1 x 64 Girds Plastic Storage Box (Diamonds not included)
1 x Silicone Funnel
196 pcs Label Sticker
2 x Blank Tag

【4 Drawers】
4 x Drawer Plastic Storage Box
128 x Slots Round Containers (Diamonds not included)
1 x Silicone Funnel
196 x Label Sticker
4 x Blank Tag

【9 Drawers】
9 x Drawer Plastic Storage Box
288 x Slots Round Containers (Diamonds not included)
1 x Silicone Funnel
196 pieces Label Sticker
9 x Blank Tag
Great organizational product!
I am able to hold all of my glitter containers safe and secure. And the fact they come with containers is a great bonus! They slide together in many configurations to fit the space you need!
The Best!
This is the best storage I've found for beading supplies. The container will generally fit 10g beads (less for large beads). I also use these to store all of my findings that fit. If you have other uses for the small bottles you could empty an entire drawer and create your own dividers inside.
Of note: The 60 and 120 jar briefcase type portable storage by artdot uses the same diameter containers. It is super easy to switch out containers between the two storage systems to take projects with you!
If you can catch the 9 pack on sale, get it! Just be sure to order all at once if you are worried about mismatch... I haven't experienced that personally, but other reviews mentioned it.
There's no better system for my needs.
【Outer box size】
2 Drawers: 6.7x4.2x5inch/17.1x10.6x12.7cm
4 Drawers: 8.3x6.7x5inch/21.2x17.1x12.7cm
9 Drawers: 12.5x6.7x7.5inch/31.9x17.1x19.2cm

【2 / 4 / 9 Drawers】
Single box size: 4.4" x9.4"x2.4"/11.3x24x6.2cm
Drawer size: 4.4" x 8.5" x2.2"/11.3x21.5x5.6cm
Each small round jar size: 1"x1.78"/2.5x4.5cm
Small round jar capacity: 10g | about 2000 pcs