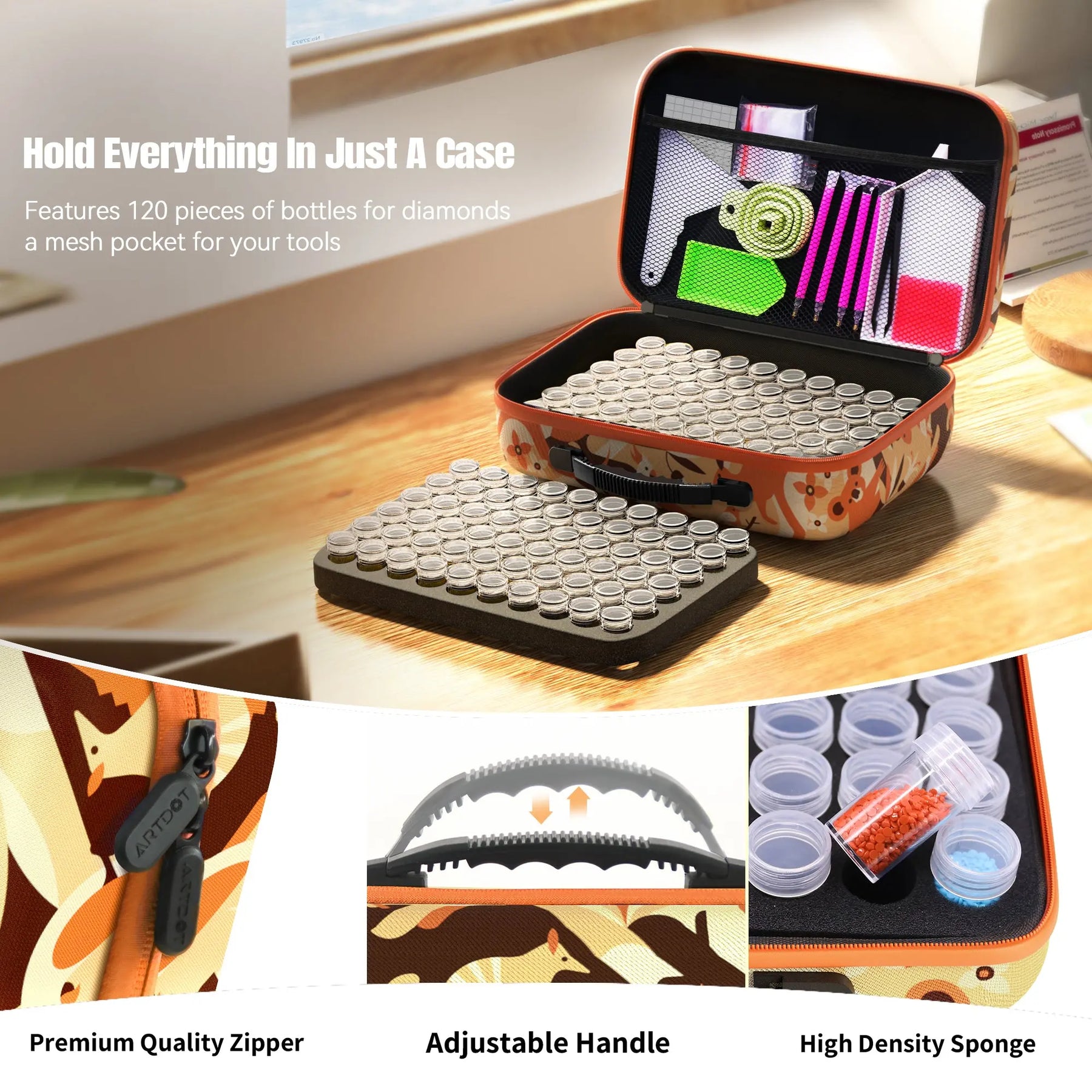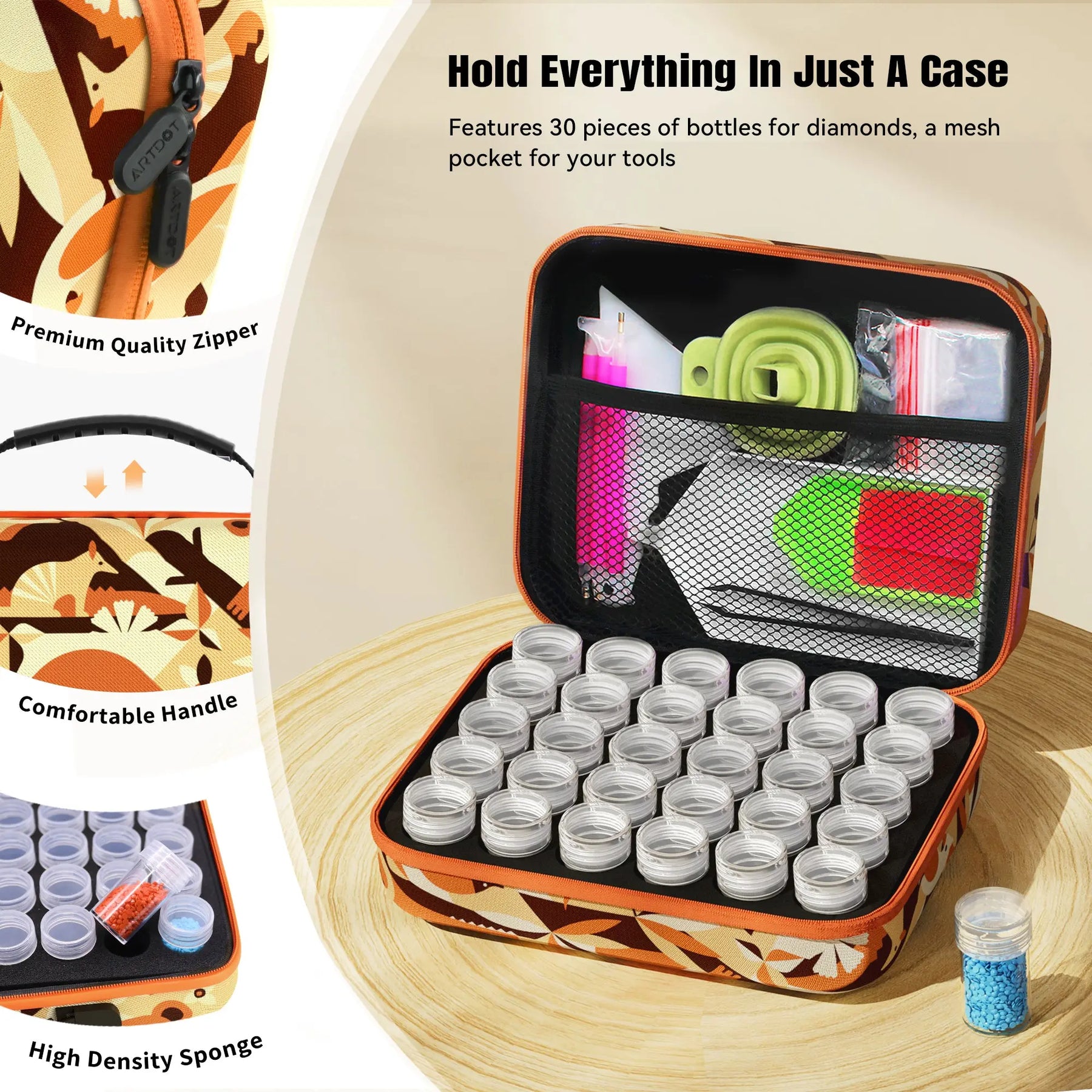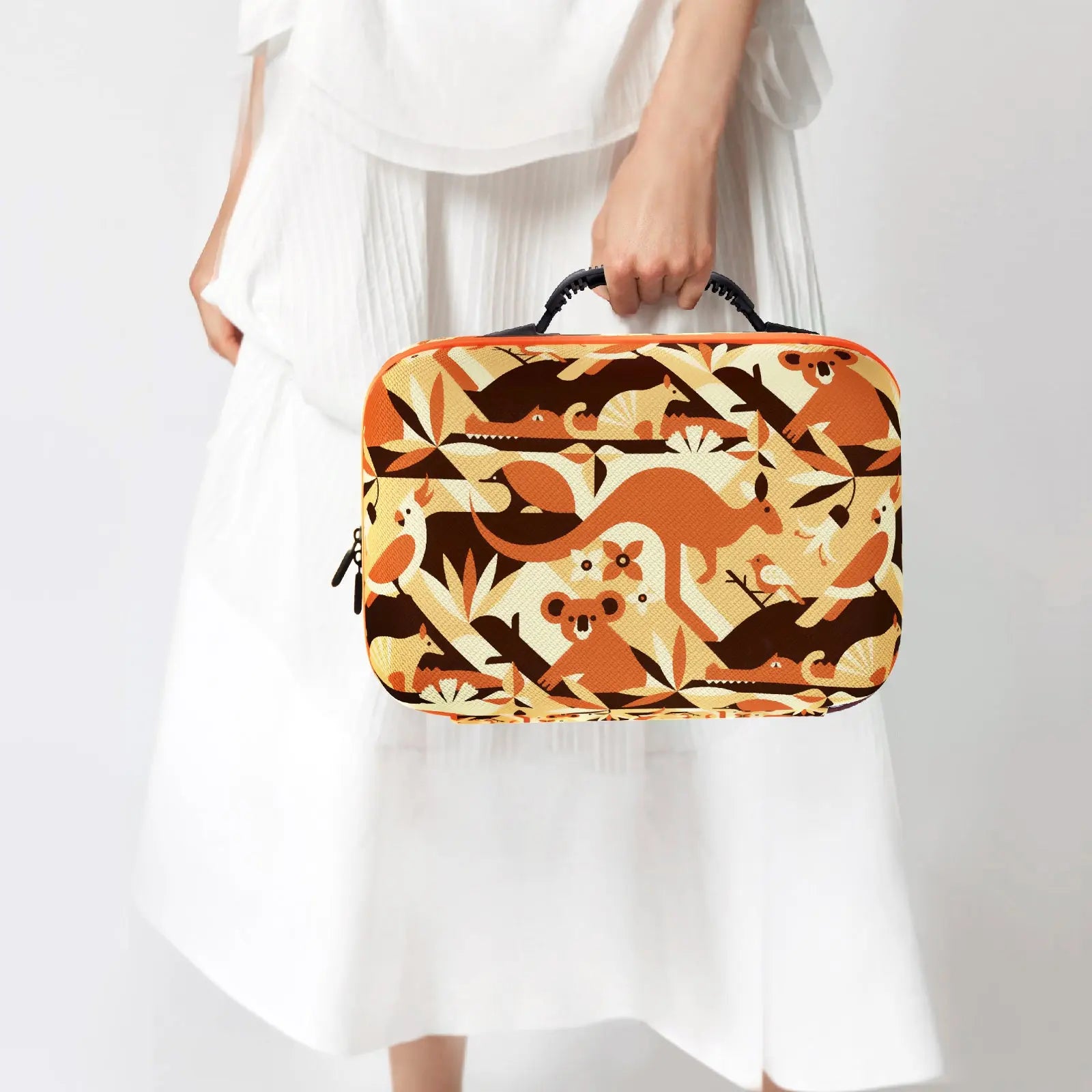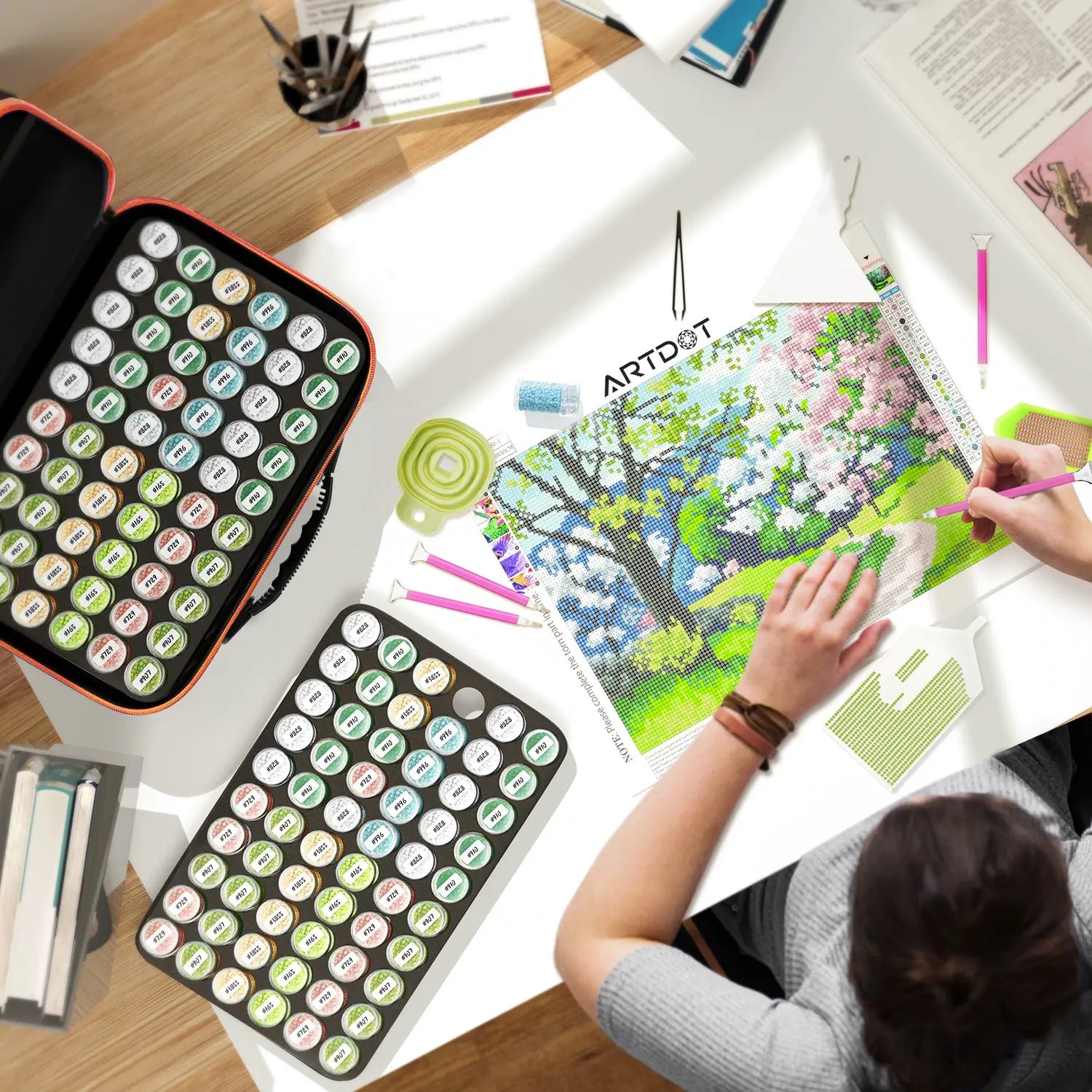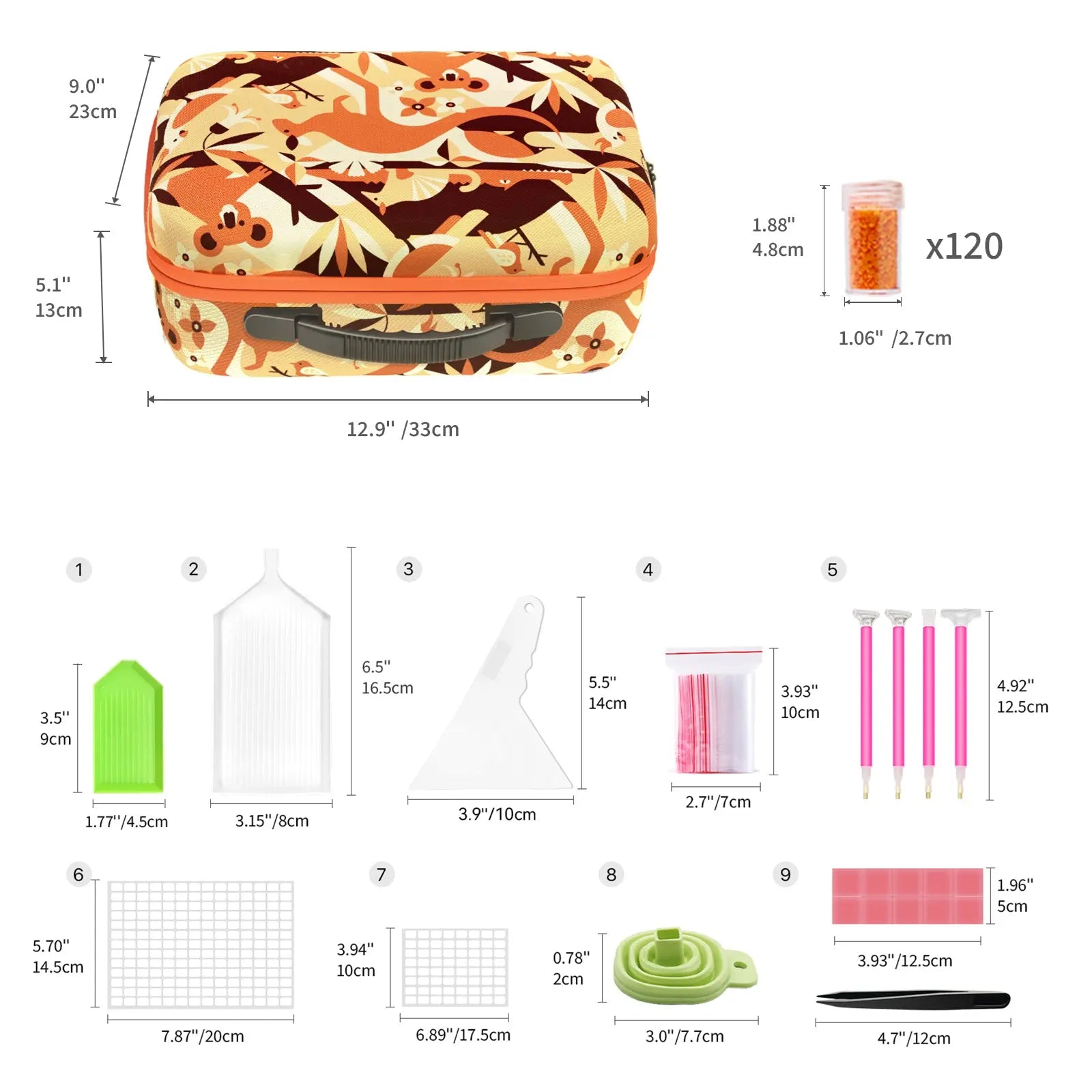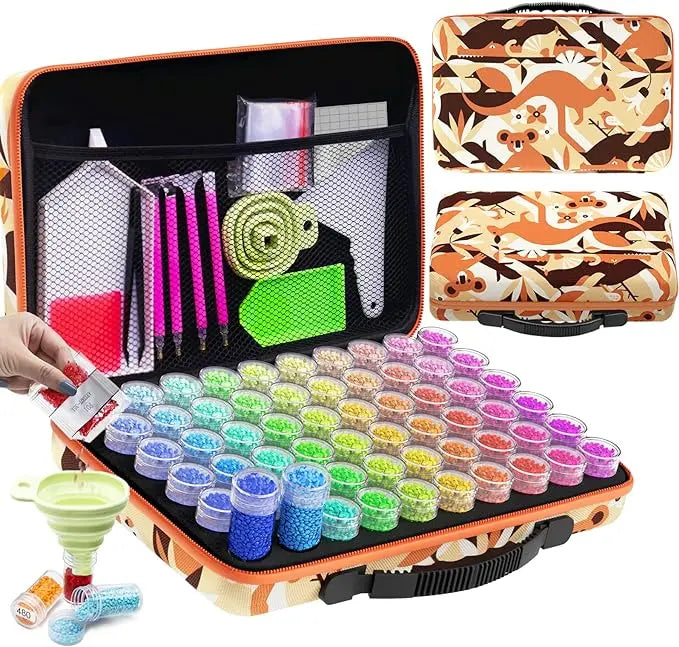 Australia Diamond Painting Storage Case
Australia Diamond Painting Storage Case is a special box for people who enjoy orange nature-themed. It has compartments to keep all the beads, pens, and tools organized. Keep everything neat and in one place for a fun and organized crafting experience.
See it in action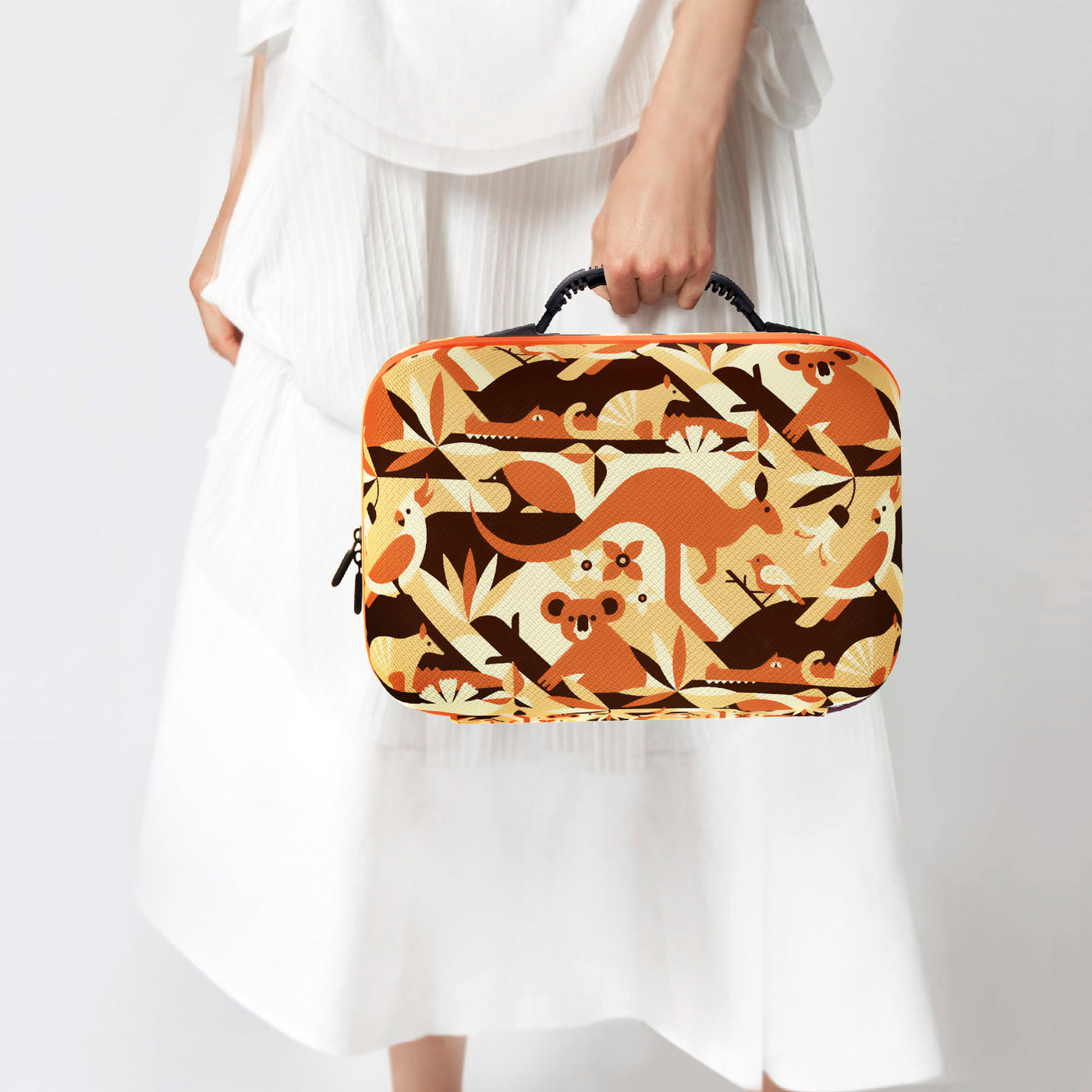 Portable Light-weight Design
Crafted with a lightweight and portable design, the ARTDOT Diamond Painting Storage Case is your ideal partner for art on the go. Whether you're headed to a craft club, a friend's house, or simply your backyard, take your diamond painting and tools wherever your heart desires.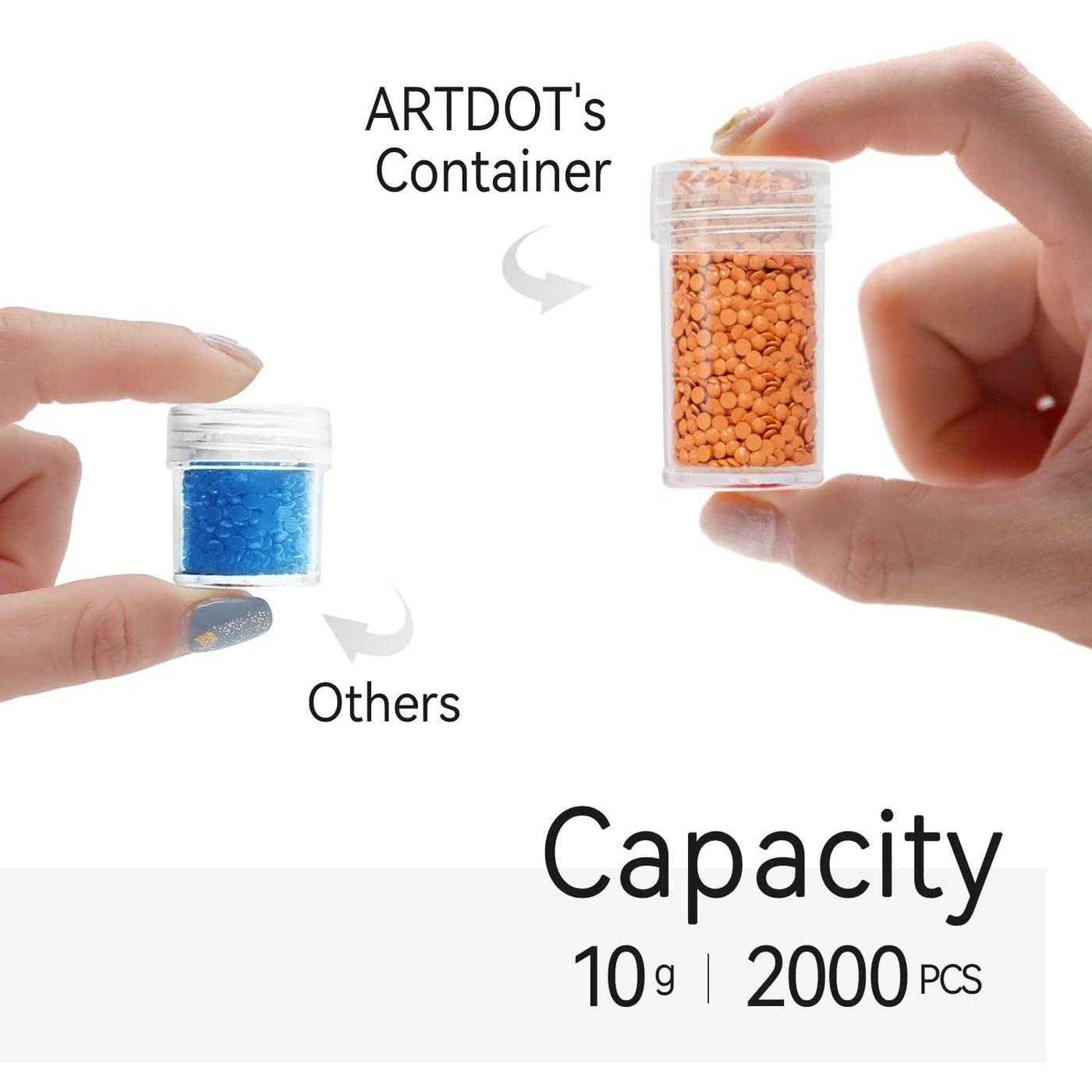 Large Capacity & Multiple Usage
Each diamond painting storage container can hold about 10g/2000pcs diamond drills and comes with a foldable silicone funnel to prevent spills.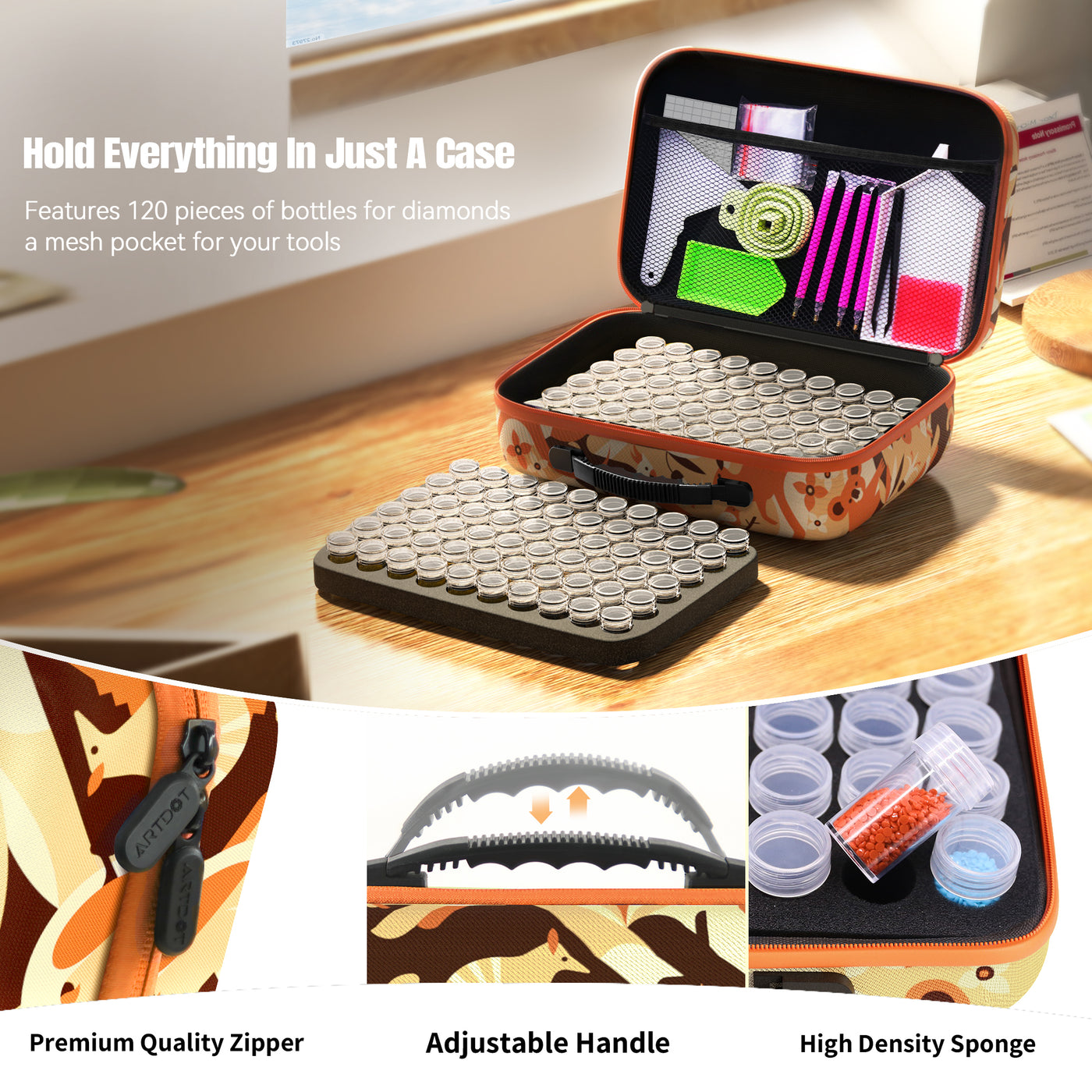 Hold Everything in One Storage Case
The foam base of the containers holds all of your diamond art, while the mesh pouch stores your accessories and tools neatly. The case helps keep your workspace tidy, making it easier for you to focus on your diamond painting project without having to worry about losing any items. With this storage case, you can enjoy a stress-free and organized diamond painting experience, all in one place.
1 x Diamond Painting Storage Case with Containers (Diamonds not included)
4 x Diamond painting pen
10 x Diamond painting glue
1 x Diamond painting fix tool
1 x Silicone funnel
2 x Diamond painting tray
20 x OPP bag
1 x Tweezer
【Small】1 x 64 stickers
【Medium】1 x 64 stickers
【Large】 1 x 64 stickers & 1 x 196 stickers
not happy
insides fit funny, not much room, very poorly made case, not at all happy with it
It is very practical and does what its ment to do and hold my spare diamond pieces
These cases are perfect for diamond storage and allowed me to eliminate a lot of clutter
【Small】Size(LxWxH): 7.87'' x 6.3x 2.95" / 20 x 16 x 7.5cm;Size of each little container (DxH): 0.9"x 1.9" / 2.3x 4.8 cm
1 x 64 stickers
【Medium】Size(LxWxH): 12.2"x 2.95" x 7.87" / 31 x 7.5 x 20cm;Size of each little container (DxH): 0.9"x 1.9" / 2.3 x 4.8 cm\
1 x 64 stickers
【Large】Size(LxWxH): 12.8"x 8.6" x 5.3" / 32.5 x 22 x 13.5cm;Size of each little container (DxH): 0.9" x 1.9 "/ 2.3 x 4.8 cm
1 x 64 stickers & 1 x 196 stickers