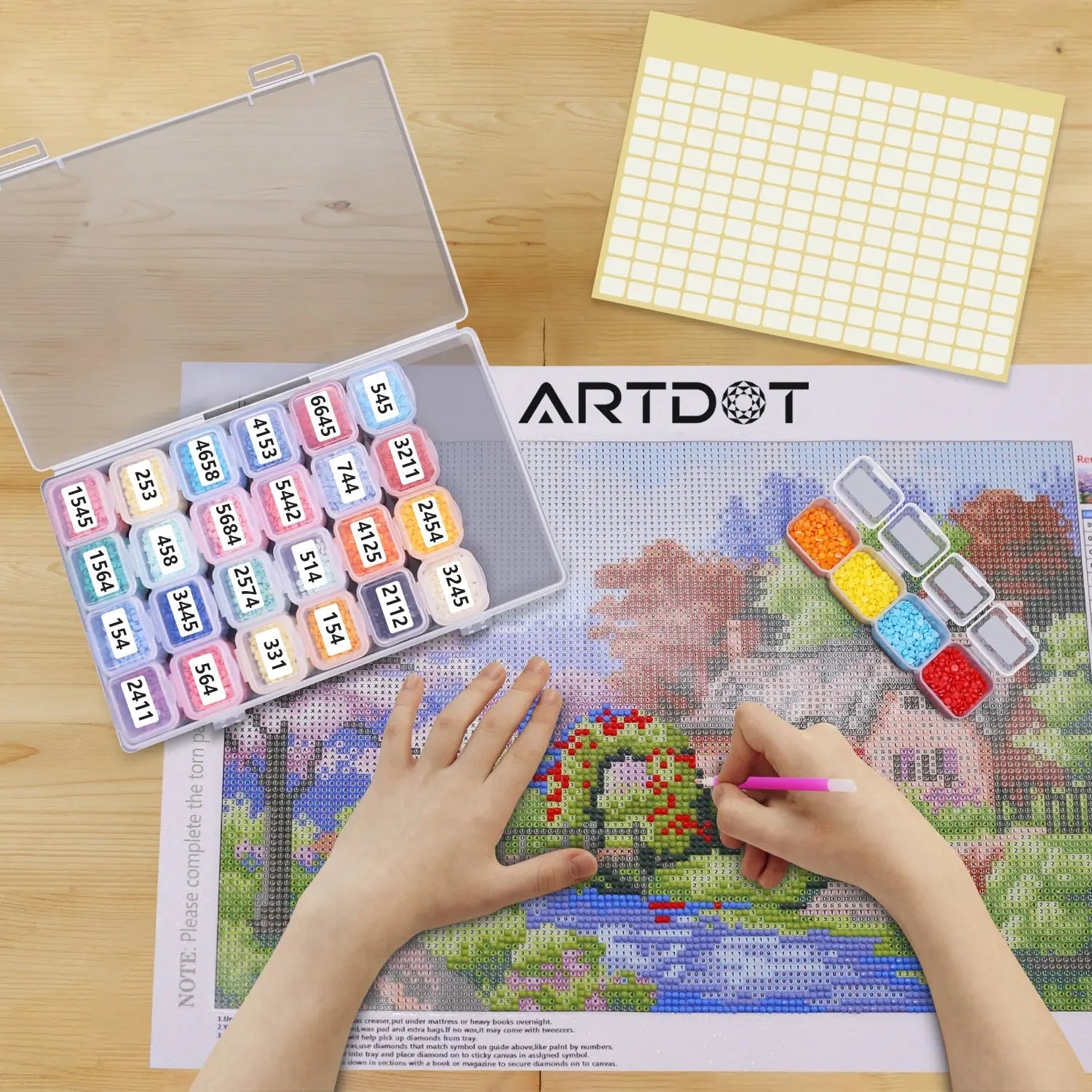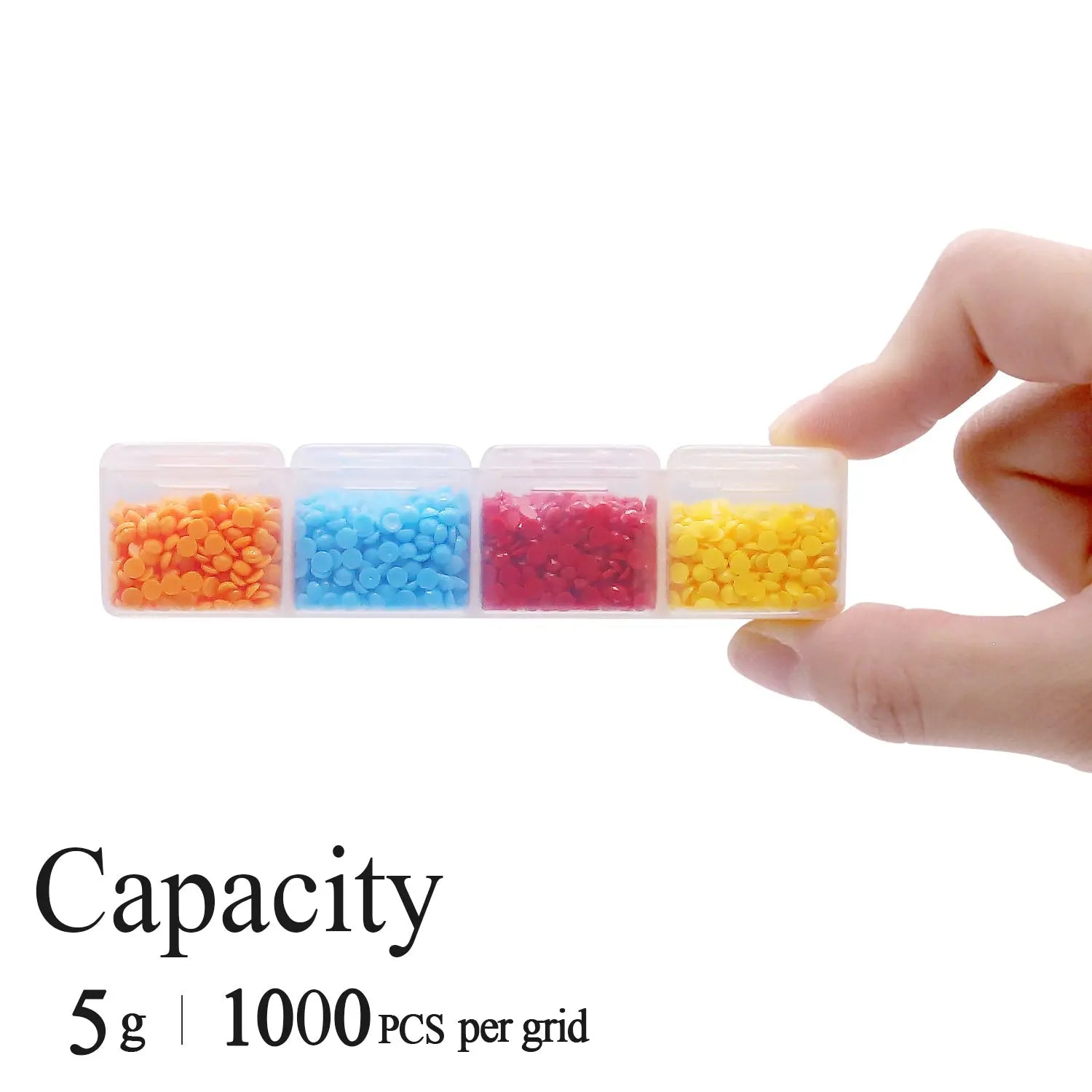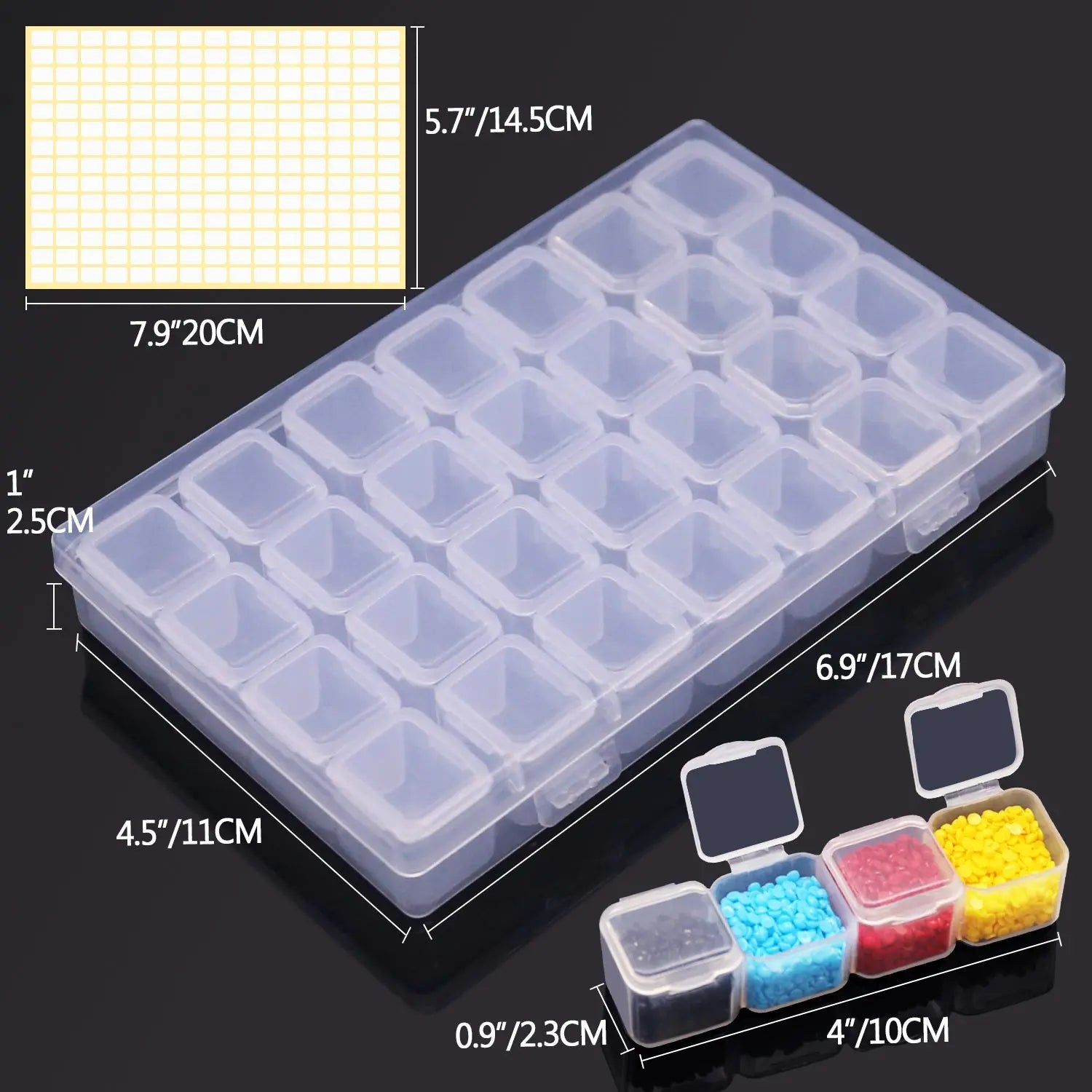 28 Grids Diamond Painting Storage Box ( 2 Packs )
Most affordable Storage & Containers for the past 30 days.
Best Affordable Diamond Painting Storage Box
【Big-Capacity】Keep all your diamond painting beads in one beads storage box with two 28 piece tiny container.

【Easy-Management】Color-coded label stickers and see-through material help organize and find your diamond dots.

【Multi-Functional Storage Box】This diamond painting bead storage container can be used to store various small items such as jewelry beads, diamond painting drills, nail jewelry, and pills.

【Portable】You can conveniently bring your craft supplies with you wherever you may be crafting.
Love them
They work perfect for me to organize my beeds
Nice
Love the forest design. Great way to carry Diamond Art dots when crafting in a group.
28 Grids Diamond Painting Storage Containers
I didn't get my first set of containers so I ordered 2 more sets and I was so disappointed in it. The way they showed it was each one was seprated boxes. So I will be getting rid of them. I will not be buying from them again. If I do buy from them again I will think very hard about if I really want it or not.