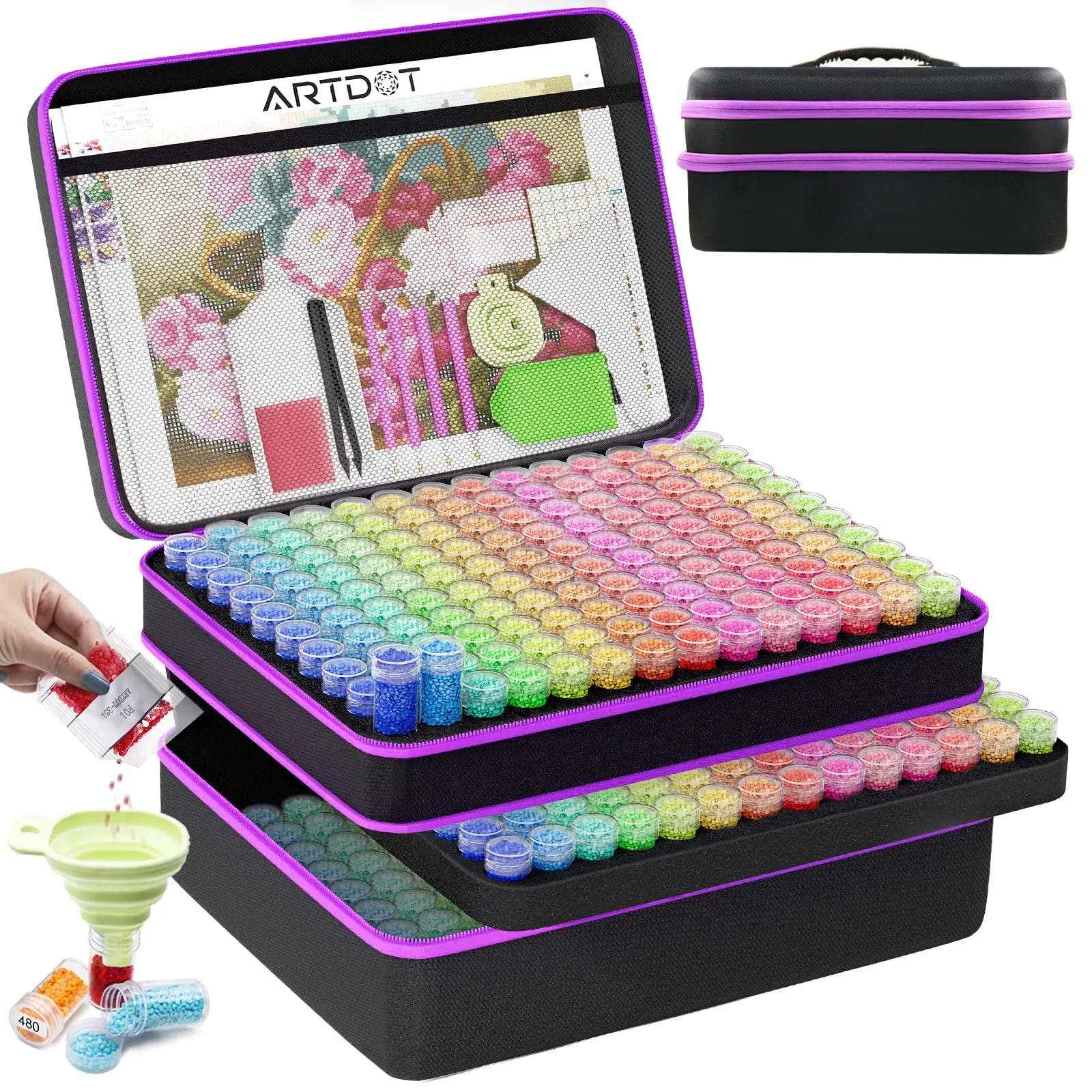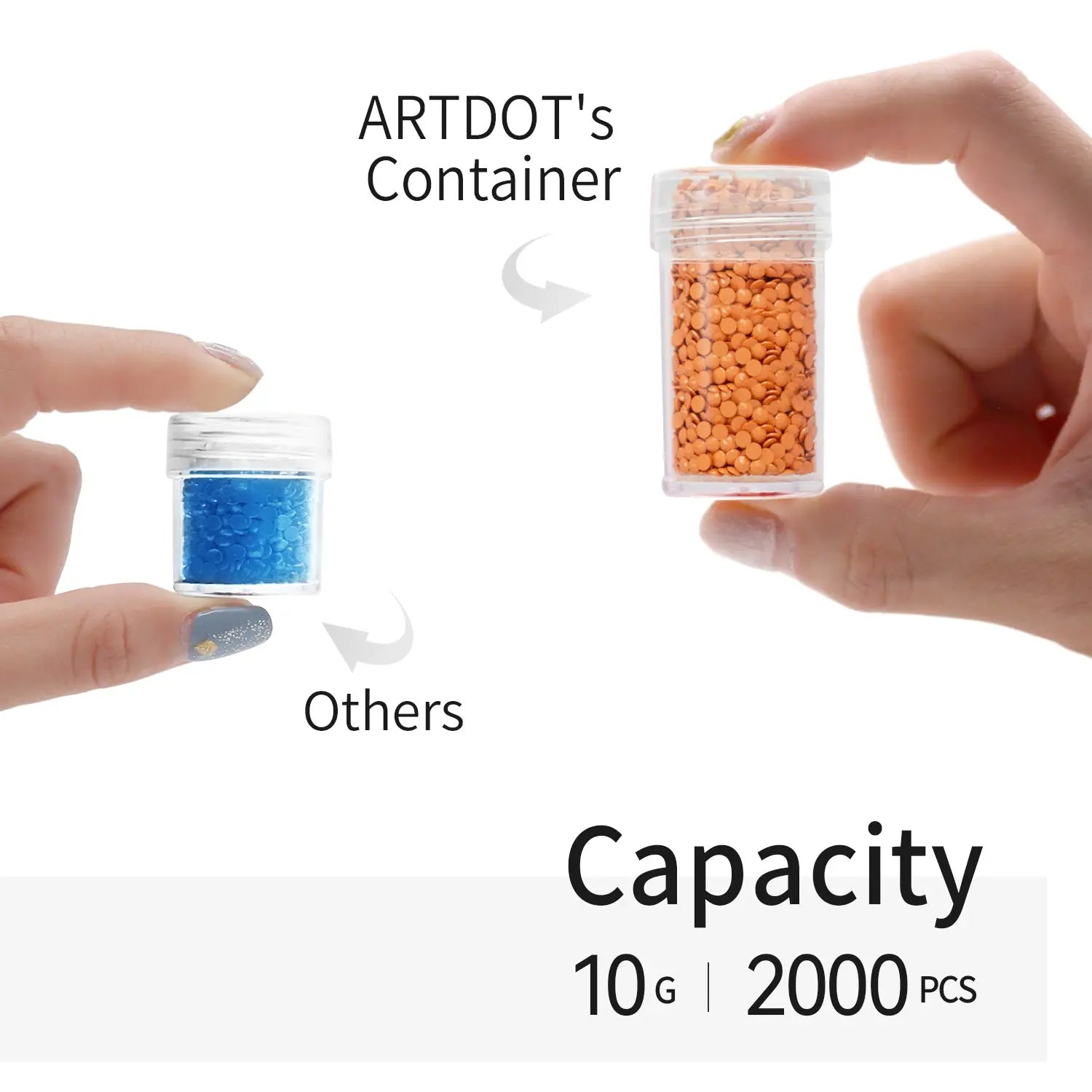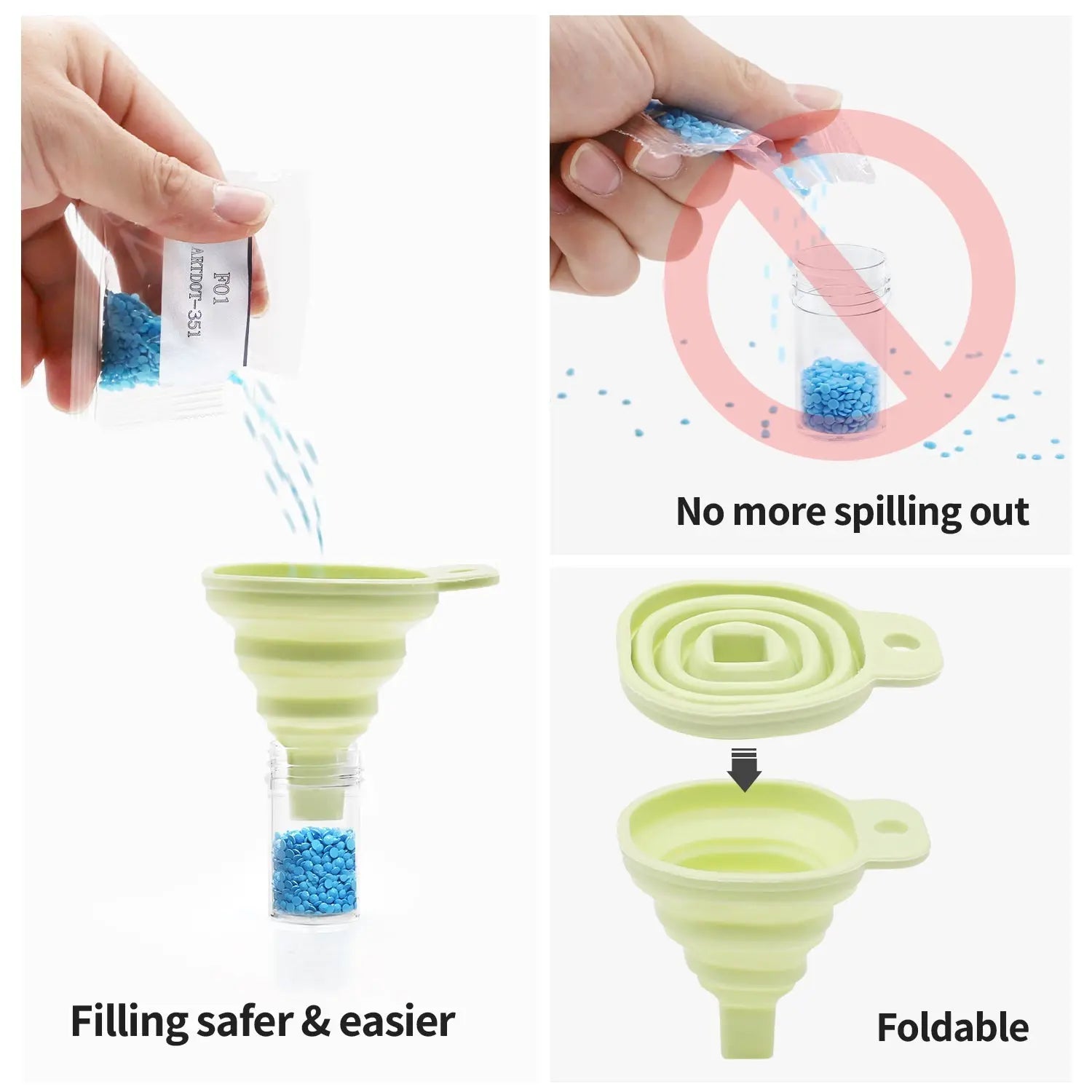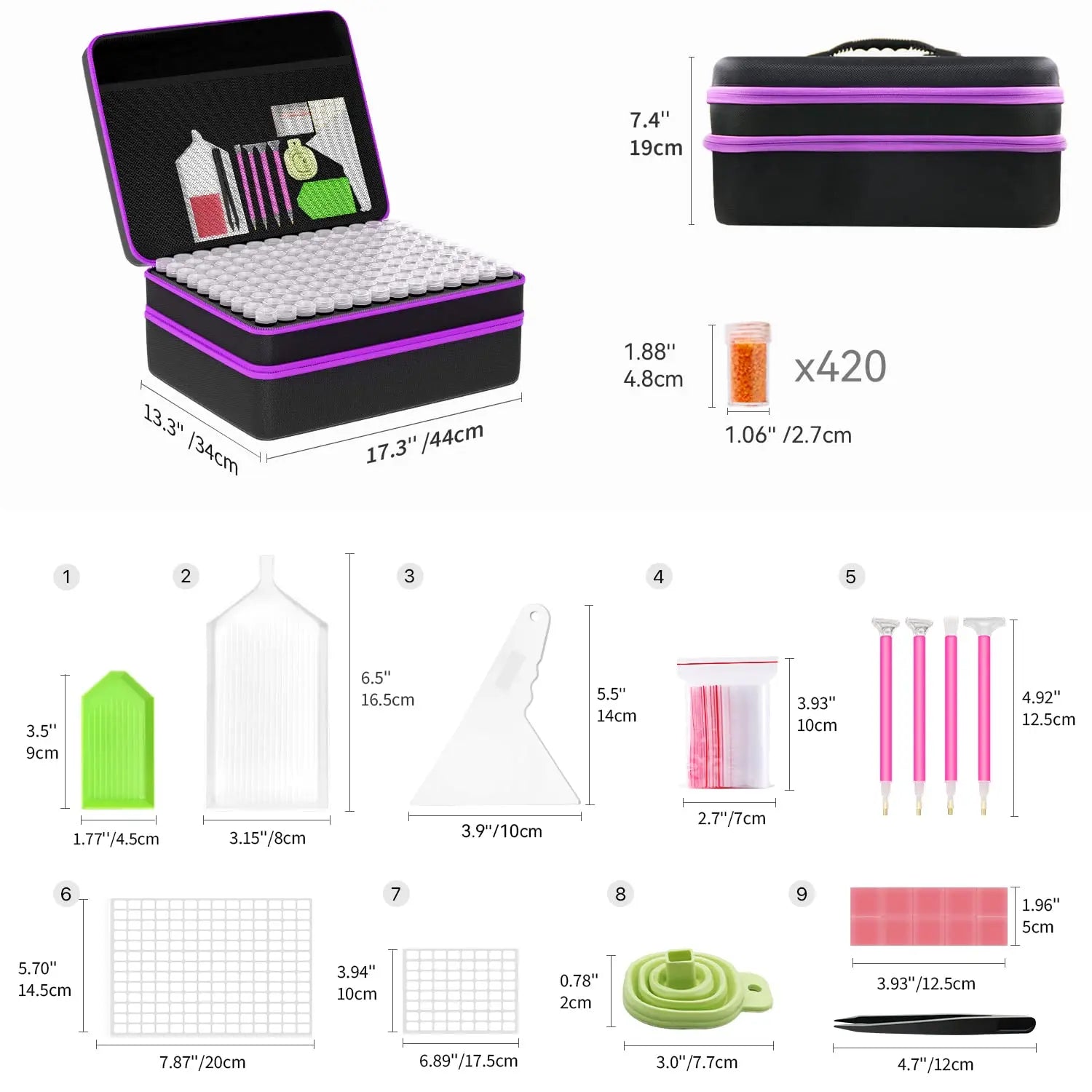 XX-Large Size 420 Containers Diamond Painting Storage Case
Our storage bag is helpful to keep your gem art and diamond painting tools neatly organized, making it possible to paint unconstrained anywhere you want to be.
See it in action
This XX-Large Size 420 Bottles diamond painting storage case offers a comprehensive storage solution, with a variety of essential tools included, like a foldable silicone funnel, a diamond painting pen, trays, labels, plastic bags, tweezers, a fix tool, and wax. It's light-weight and portable, so you can easily carry it to your diamond painting projects. Plus, the foldable silicone funnel makes transfers safer and easier than ever, eliminating spill risks. Enjoy a mess-free, easier diamond painting experience with this amazing storage case!
No more missing diamond colors.
Love the cases. They're heavy & good quality cases. I bought 2, one for the round diamonds & one for the square diamonds. I bought the diamonds to go in the cases.
xx large storage
I have started to fill my xx large storage container with all my left over drills that have been kept in bags. I love the storage container. Some of the tops on the the individual containers don't quite fit right, but still love it.
Still have not received item
I still have not received item it was lost in shipping and I was told they would ship another one out but I have not got shipping information on the new one.
Very unhappy
Give the ARTDOT gift card to someone special! Whether it's a birthday, an anniversary, a thank , or a holiday. Surprise them with something sparkly to show you care.